10 Things You May Not Know about Trouble in Mind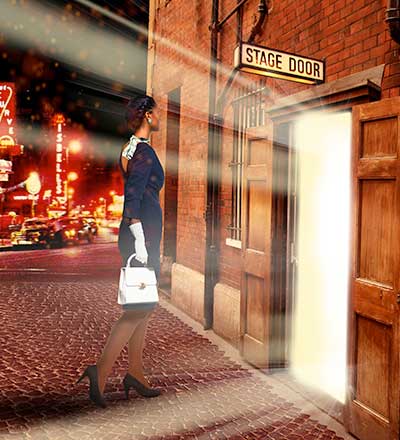 By Liz Armstrong 
Originally written in 1955, Trouble in Mind only started to gain traction after the extremely talented playwright Alice Childress passed away. Well-written and powerful, this play tackles difficult subject matter in a deft and humorous way and is sweeping the nation with growing popularity. Here are some things you may not know about Trouble in Mind and Childress herself. 
1–The play was supposed to move to Broadway in 1957, but producers told the playwright they would only do so if she changed the ending of the play. Childress refused, and it didn't go on Broadway. Variety wrote, "Childress refused to bow to the demands of producers who urged her to 'tone down' the play's powerful conclusion. It's a good thing she didn't."
2–It recently received its Broadway debut after a sixty-five-year wait, premiering in November of last year at the Roundabout Theatre. 
3–The playwright, Childress, was raised by her grandmother in Harlem, New York, who encouraged her to write. It's a good thing she did, too, as Childress later became a pioneering black actress, playwright, and novelist. 
4–Childress was a fan of Shakespeare, too! After hearing Shakespeare being read, she began acting and directing in 1941 at the American Negro Theatre. 
5–Childress never finished high school, but that didn't compromise her talent for writing. A Hero Ain't Nothin but a Sandwich was named one of the Outstanding Books of the Year by New York Times Book Review. It also received the Lewis Carroll Shelf award, ALA Best Young Adult Book of 1975, and the Jane Addams Children's Book Honor.
6–A Hero Ain't Nothing but a Sandwhich reached the Supreme Court in a book banning case, one of nine to do so. The book was banned in several school libraries, but was then reinstated in all but one by court order in 1984.
7–She received a Tony Award acting nomination in 1944 for her role in Anna Lucasta.
8–Childress was the first woman to win the Obie Award, which she received in 1956 for the best original off-Broadway play. 
9–Her other famous play, Wedding Band: A Love/Hate Story in Black and White, was also supposed to be staged on Broadway, but because it stirred up so much controversy, it never was. In 1972, it was produced at the New York Public Theatre and it was televised on ABC. 
10–High praise is being given for this play, with The New York Times calling it "the play of the moment." It has also been chosen as a New York Times Critic's Pick.