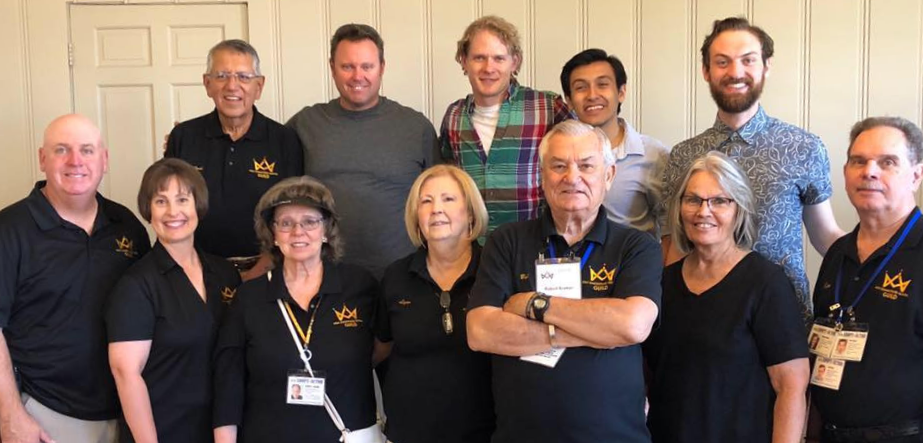 The Guild of the Utah Shakespeare Festival is a 501(c)(3) non-profit organization founded over 60 years ago by the late Barbara Adams, wife of late Festival founder Fred C. Adams, to serve, support and promote the Festival through membership, volunteerism, and fundraising activities.
2023 Activities:
Curtain Call Luncheons are informal discussions with actors and other company members. Times, dates and venues TBD.
Company BBQ to welcome the seasonal company to Cedar City in May.
Guild Merchandise including Quiltations, memory globes, and other handmade goods are sold at the Randall L. Jones Festival Gift Shop to help raise funds for the Festival.
Membership:
2023 Annual Dues are $15/student, $30/individual, $50/couple, $75/family, or $60/business. Members are listed in the Festival's commemorative souvenir program and playbill.
For questions about the Guild or to join, contact President Bob Kramer at 702-810-6959 (call or text) or robert_kra@msn.com.
Join the Guild
Printable Membership Form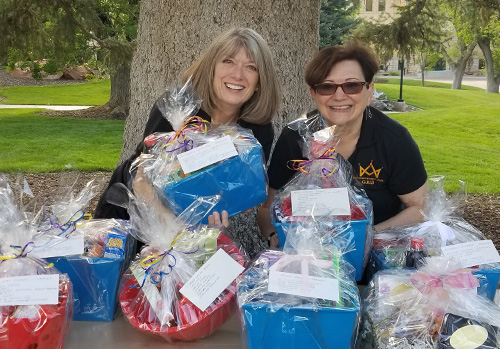 Top photo: The Guild with members of the Festival's performing company at a Curtain Call Luncheon, 2019. Bottom photo: Members of the Guild prepare and give out gift baskets to seasonal company members at a Welcome BBQ.