Are you a student at North Elementary who would like to participate? Register Here!
Register
For dates and details, Click Here!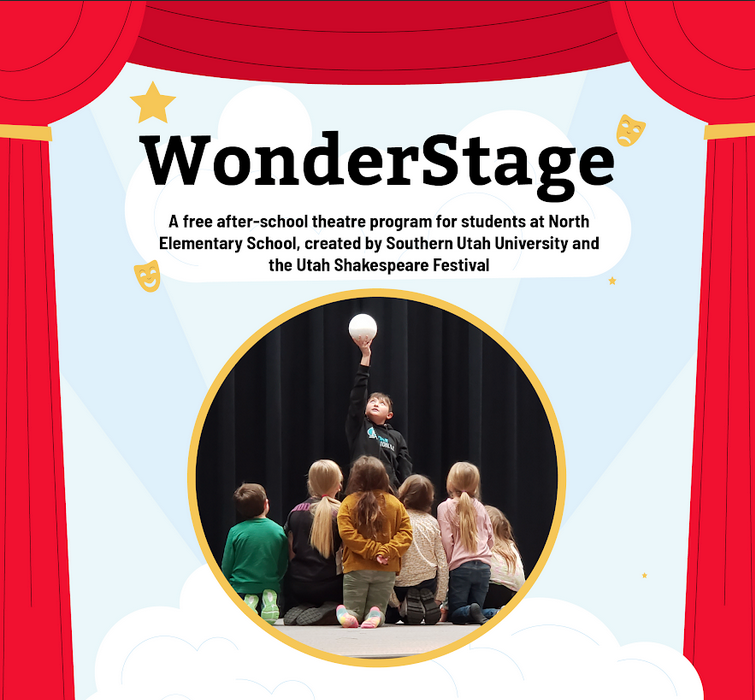 WonderStage is an after-school theatre program offered through a partnership between the Utah Shakespeare Festival and Southern Utah University's Department of Theatre, Dance, and Arts Administration.
Our mission is to create theatre that celebrates the individual and cultivates collaboration. Each week, students will have the chance to celebrate their individual uniqueness, develop traditional theatre skills, and practice navigating positive social skills and coping strategies.
WonderStage is FREE for Cedar City's North Elementary students to participate.
Classes begin on September 5th and 6th in the gym. Please send your child with an after-school snack, and plan to pick up your child at 4:30pm outside at parent pick-up.
Would you like to host WonderStage at your school? Do you have any questions, requests, or comments? Please contact us at knorman@bard.org or sanders@suu.edu.