The Artistic Directors Go Coast to Coast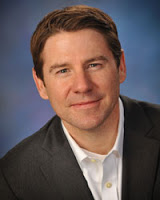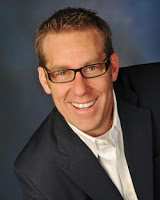 Vaughn
The Utah Shakespeare Festival continues to gain national recognition as both Artistic Directors, Brian Vaughn and David Ivers, are guest directors on either side of the country this winter at two world-renowned Shakespeare Festivals. Vaughn is directing Othello at the Orlando Shakespeare Festival and Ivers will be directing The Taming of the Shrew at the Oregon Shakespeare Festival.
"Directing at Orlando Shakes is an incredible honor, and I'm thrilled at the opportunity to expand my directing repertoire, as well as increase the exposure of the Utah Shakespeare Festival," said Vaughn. "It's important to David and I that we infuse what we do there with what we do here and keep this artistic synergy going throughout these different Shakespeare Festivals."
Vaughn said, "I met Jim Helsinger, Orlando's artistic director, last winter at the Shakespeare Theatre Association conference. We started talking about the play and then I submitted my ideas to him and the rest is history. The play will be set in the traditional Renaissance time period. I didn't want to do anything too outrageous with it because I wanted to stay true to the story."
Othelloruns at the Orlando Shakespeare Festival from January 23 to March 16, 2013. Othello, a celebrated general, yet an outsider, defies social convention and marries Desdemona, a Venetian aristocrat. Enter Othello's most trusted lieutenant, the "honest" Iago, who nurses a vengeful hate for his commander. As Iago draws Othello and the audience into a spider web of half-truths, scandal is fueled – families and friendships destroyed – until a "trifle light as air" tragically unravels them all. For more information about the Orlando Shakespeare Festival visit their website at www.orlandoshakes.org.
Ivers
"I'm really excited to return to Ashland and direct The Taming of the Shrew at the Oregon Shakespeare Festival," said Ivers. "I received my B.F.A at Southern Oregon University, and my first acting job was on stage at OSF in 1991, so this is like a homecoming for me."
The Oregon Shakespeare Festival is the largest and oldest Shakespeare Festival in the country. Ivers went on to say that, "for the past several years USF and OSF have had a mutual exchange of artists, which keeps the level of quality and professionalism very high between these two theatres." Actors who have recently worked at both organizations include Danforth Comins, last year's Hamlet, Elijah Alexander and Christian Barillas. The Taming of the Shrew runs at the Oregon Shakespeare Festival from February 15 to November 3, 2013.
Sweet-tempered daddy's girl Bianca can have her pick of suitors—but not until her sister, the acid-tongued Kate, can be married off. Rising to the challenge is rockabilly musician Petruchio, but can he match Kate jab for jab? A hilarious, delirious tangle of masquerades and misdirection plays out against a backdrop of beach boardwalks and rock 'n' roll. And in the end, the surprising love story dares to ask what roles we play and, underneath, who we really are. For more information about the Oregon Shakespeare Festival visit their website at www.osfashland.org.