Josh Innerst- Education Tour Guest Blogger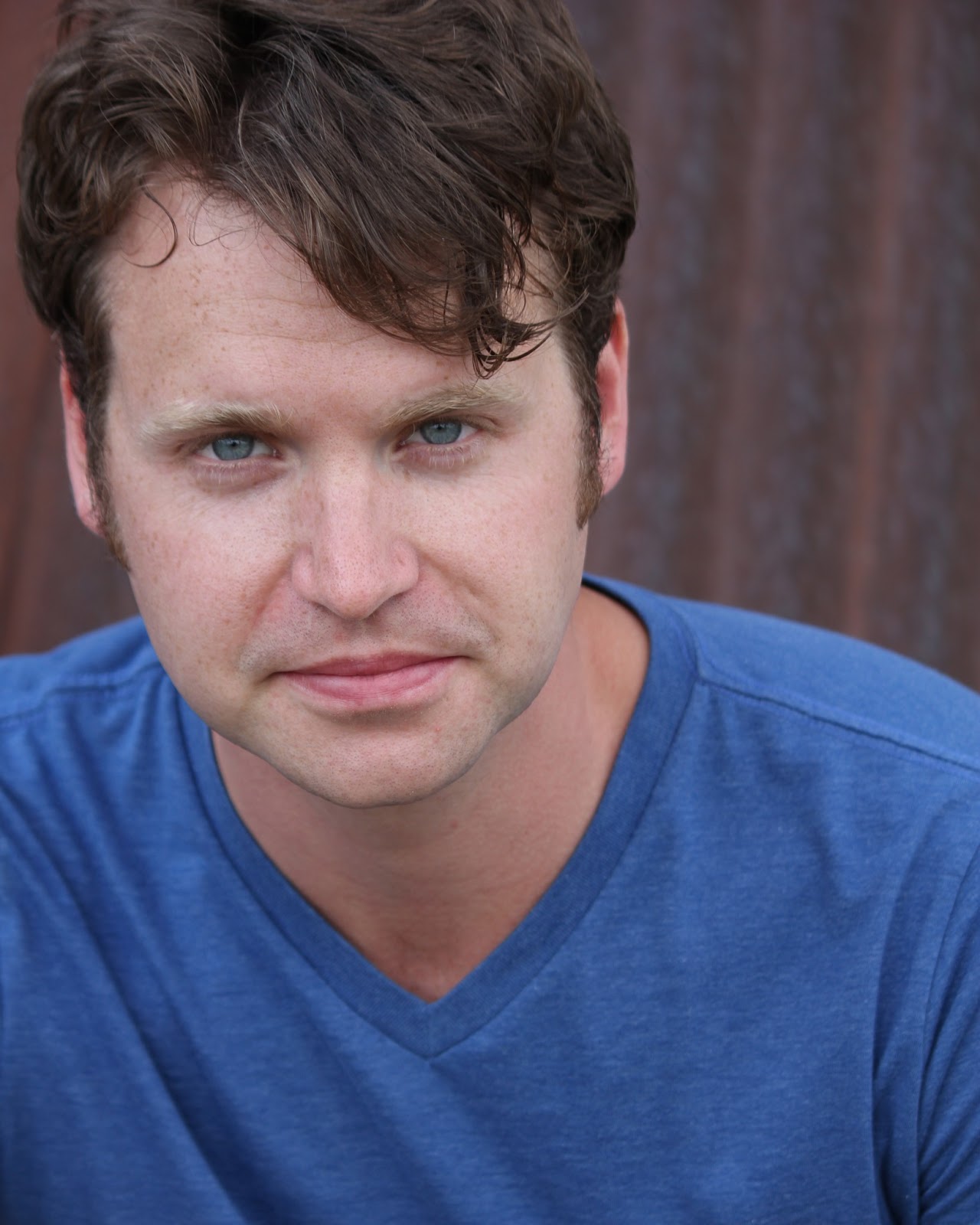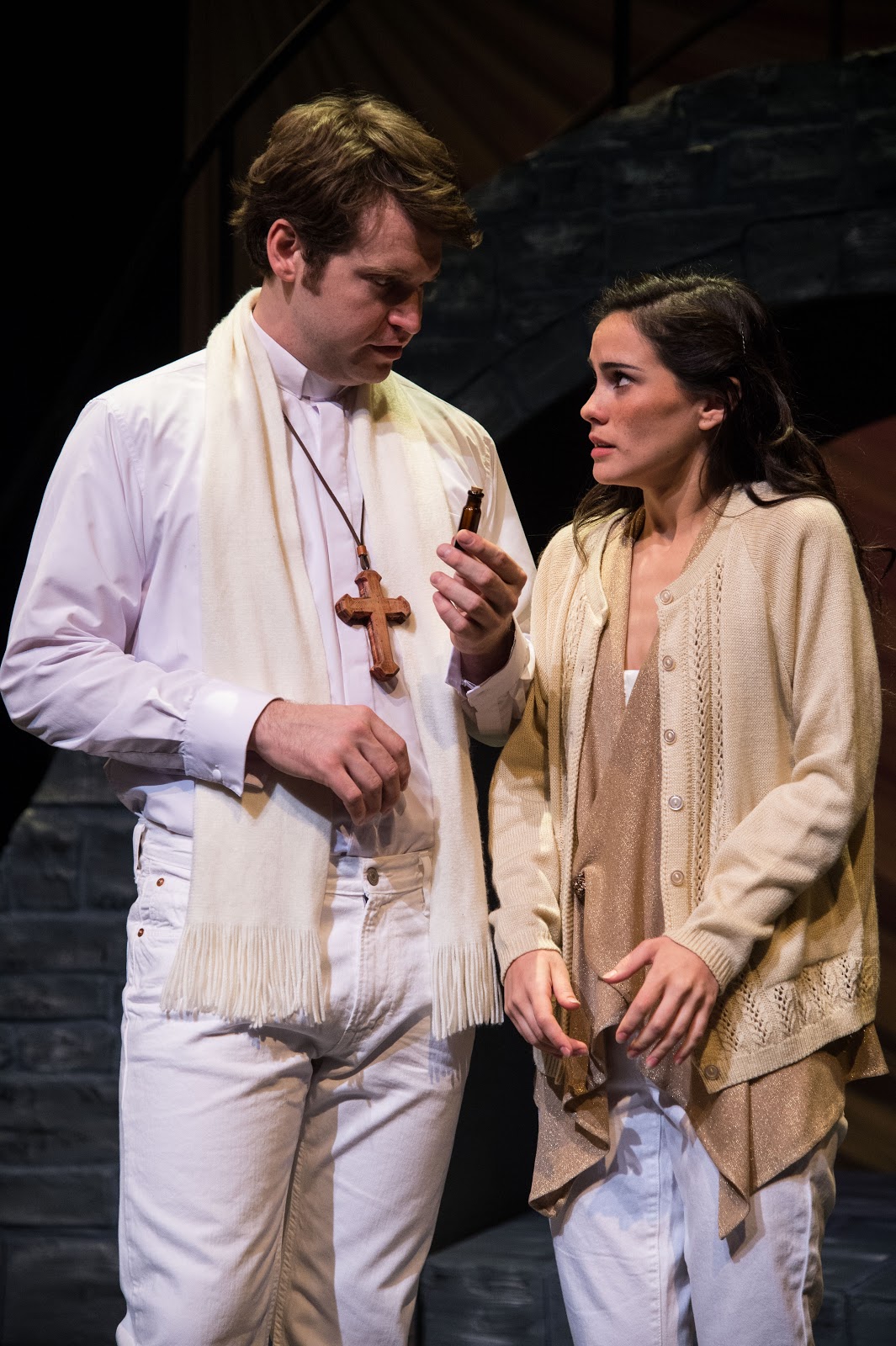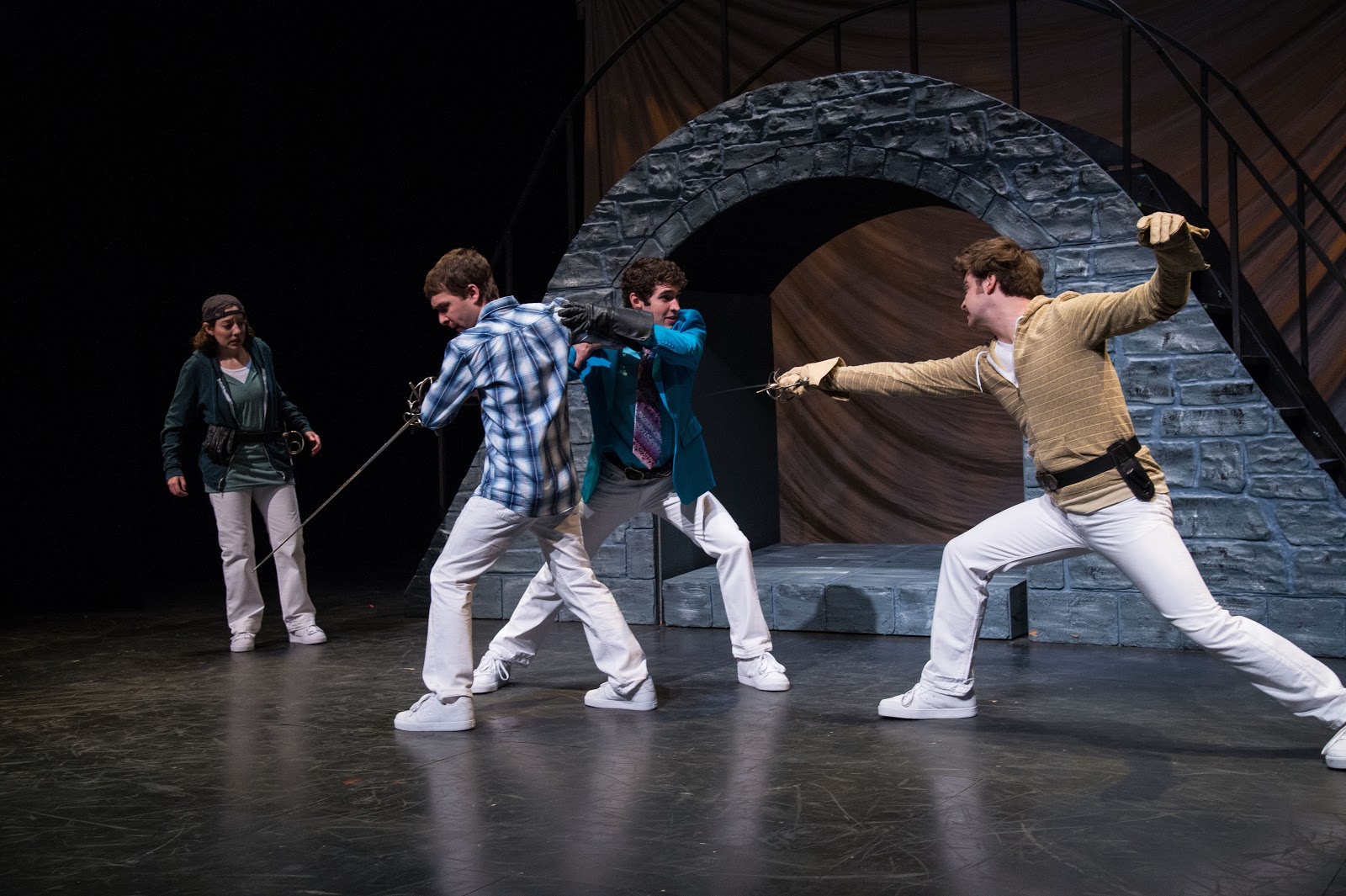 Josh Innerst (Friar/Tybalt)
Our 2013 Education Tour is almost ready to perform Romeo and Juliet for schools and students in Utah, Nevada, and Arizona. Here is the story of one of our actors…
Where did you grow up? Where do you currently live?
I grew up all over the East Coast. Born in Harrisburg, PA, but moved to NC when I was 8 and then onto the upstate of South Carolina for the rest of my time at home. Since then I've been bouncing primarily around the Mid-West and have now settled down in Philadelphia with my wife, Sarah, and our dog. But I'm not getting too comfortable because I'm off to Virginia for a 6 month contract after I'm done here.
Have you ever been involved with Romeo and Juliet before? If yes, how many times and in what functions/roles?
I have been in Romeo and Juliet once before with the Illinois Shakespeare Festival where I played The Prince and Friar John and acted as Fight Captain. In May I'll be starting rehearsals for another production of the play with the American Shakespeare Company in Staunton, VA in which I will again be playing The Prince, as well as Peter.
Joshua James Innerst (left) as Friar Lawrence and Melisa Pereyra as Juliet in the Utah Shakespeare Festival's Romeo and Juliet.
What are you looking forward to the most about this tour? Why did you want to become involved?
To be honest, I'm very excited about the fights. Joe Foust was a great Fight Director and all of us have put a lot of time and effort into making the fights as engaging and flawless as possible. Romeo and Juliet, as a play, is a great opportunity to showcase the hard work that goes into studying, choreographing, and perfecting stage violence. This play, besides being one of the greatest love stories of Western literature, also makes a profound statement about violence begetting violence. It isn't the disapproval of the rival parents that drives the young lovers apart and to their deaths. It is the consequence of Mercutio's baiting of Tybalt, Tybalt's accidental murder of Mercutio, Romeo's vengeance against Tybalt, and the fallout of all of the above. I think it's important that it is not the adults who enact the violence in the play. It is the teenagers. When you turn on the news today, you see the story being repeated time and time again. It is the violence that drives our lovers apart. It's also the violence that will get high-school students to lean forward in their seats and hopefully pay attention to the language.
Have you ever done a similar tour like this before? Tell us about it.
I actually just finished up an Educational Tour with the Pennsylvania Shakespeare Festival in November. I played Lysander and Tom Snout in A Midsummer Night's Dream and we toured the production in various schools across Pennsylvania, New York, and New Hampshire. I had a blast working with the students and hanging out with my fellow actors. Tours are a great experience. Every actor should do at least one.
What do you hope to contribute or give to young audiences during this tour?
Elyse Edelman (left) as Benvolio, Chris Klopatek as Romeo, Zachary Powell as Mercutio, & Joshua James Innerst as Tybalt in the Utah Shakespeare Festival's Romeo and Juliet.
I would love it if some nervous kid who doesn't have much of an outlet for creativity finds a medium because of this tour. That would be great. But more than that, my biggest hope is that young audiences have fun. Seriously. Shakespeare, divorced from the classroom, is immensely entertaining. Not many people have had the opportunity to experience that. So. . . I hope that this show helps to breed a future audience both for the Festival and for theatres elsewhere. That would make it a worthwhile endeavor.
What are you hoping to personally learn or achieve?
I'm hoping to learn how to eat clean on the road. My wife and I have really changed the way we eat over the past year and I'm hoping for those habits to not just fly out the window because we're on tour. I'm also a bookbinder and have an online store where I sell hand-bound journals. I'm trying to keep it up and running while on tour so we'll see how well that goes.
What are some of your favorite hobbies? pet peeves? guilty pleasures?
I'm an avid reader and writer. I'm currently knee deep in One Hundred Years of Solitude and The Hobbitand am looking forward to long car rides with nothing but a book and the window. I'm a singer song writer as well so this tour would be really long without my guitar. I also love baking. Scones in particular.
Why do you think art in general is important?
I think that the role of art is to communally observe the human condition. We celebrate what can be celebrated and then sit down by Babylon and weep over Zion when we need to. It's the artist's role to continually be asking questions that in turn demand answers from the audience. Shakespeare does this perfectly. For Utah audience's who were here this past season, Titus Andronicus was a perfect example of this. The play ends with a stage filled with dead bodies. The Tribune Marcus turns toward the audience and asks, "Have we done aught amiss?" Have we done well? Was this all worth it? Audience's who come to see Romeo and Juliet will leave the play with the words "All are punished" ringing in their ears. So was all this worth it? That's what we exist to do as artists. To ask our audience's the questions we are often afraid to ask ourselves. 
To learn more or see if the Tour is coming to your city, visit this page on our website-http://bard.org/education/tour.html
(Photos by Karl Hugh. Copyright Utah Shakespeare Festival 2013.)