Melisa Pereyra- Juliet in Educational Tour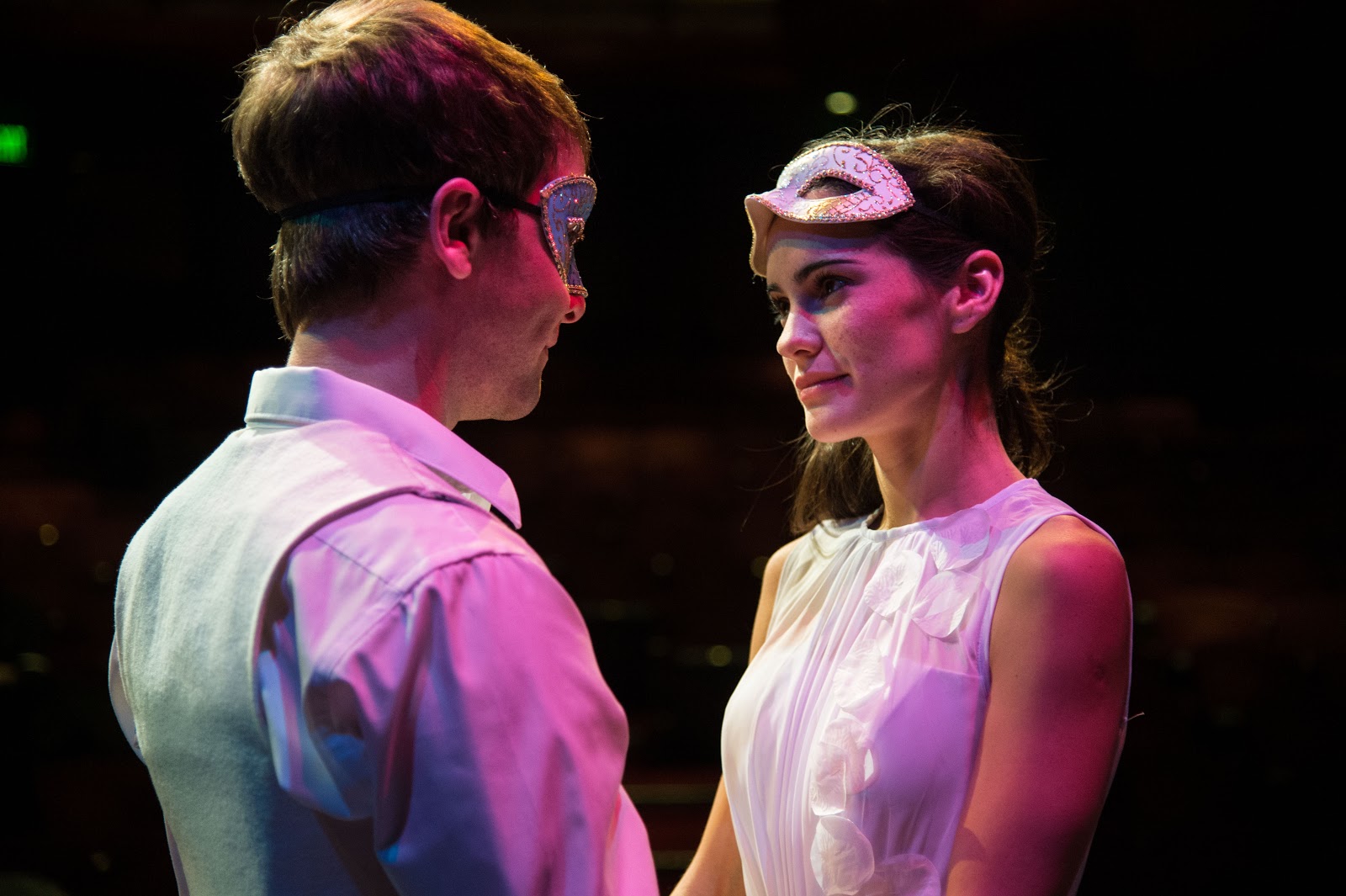 Melisa Pereyra
Our Education Tour of Romeo and Juliet has hit the road, so now meet our Juliet…
Where did you grow up? Where do you currently live?
I grew up in Buenos Aires, Argentina and have been living in the United States for the past ten years. I follow the work wherever it may be; right now I live in Cedar City, UT.     
Have you ever been involved with Romeo and Juliet before?
Yes, this is my second time in the production. The first time, I played Peter and the Apothecary.
What are you looking forward to the most about this tour; why did you want to become involved?
I love inspiring new generations of theatergoers. Michael Bahr, the Utah Shakespeare Festival Education Director is a great man, and I knew I wanted to work with him from the first time I met him; he cares about the students, he cares about the actors he hires, and he cares about this craft. Who wouldn't want to work with someone like that? John Maclay, our director***,*** is also a man who has spent most of his life working with children; that's inspiring to me. I hope to be lucky enough to work with this kind of team countless times.
Have you ever done a similar tour like this before?
Yes, I was part of the Illinois Shakespeare Festival Tour while in graduate school. Although on a smaller scale–because we did not travel as much as we are about to–we got the chance to teach a variety of workshops and perform for the students as well. The last year I was in it, my MFA class (8 of us) put together a version of Macbeth in which I got to play Lady Macbeth.
What do you hope to contribute or give to young audiences during this tour?
I want them to see that Shakespeare is really fun, that it's accessible, and that if someone like me can understand it, so can they. It's not rocket science, but rather a carefully played chess game in which you have to know most of the rules only to have fun breaking them. As a Latina, I want them to know from a young age that Shakespeare is for EVERYONE. They have a special skill if they speak two languages; it's not a disadvantage. Embrace it.
What are you hoping to personally learn or achieve?
We have an exceptional team of artists working together from all sorts of different backgrounds. They all possess qualities that I deeply admire; they are gracious, patient, loving, and focused. I know I will learn so much from them.
What are some of your favorite hobbies?
I love to make cards and bake cakes. Those who have spent enough time with me know to expect a cake and a card on their birthday. Also, making traditional Argentine empanadas, spending time with my fiancé watching Dexter, buying Tiny Buddha statues or anything tiny (because tiny=adorable), sitting in my PJs, and drinking many cups of tea while watching HGTV, and enjoying quiet time, because quiet time is never wasted time.
Why do you think art in general is important?
Creating art—live theatre in particular—is not only a place where we can "hold the mirror up to nature," but a place where, as Declan Donnellan puts it, "We dream together." Few things are more important than that; that is why I have chosen to dedicate my life to it.
To learn more or see if the Tour is coming to your city, visit this page on our website- http://bard.org/education/tour.html
(Photos by Karl Hugh. Copyright Utah Shakespeare Festival 2013.)
Melisa Pereyra as Juliet in Romeo and Juliet.
Chris Klopatek (left) as Romeo and Melisa Pereyra as Juliet in Romeo and Juliet.