The Tempest Preview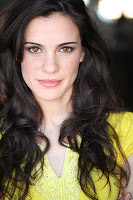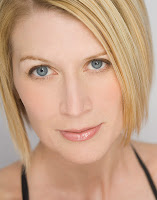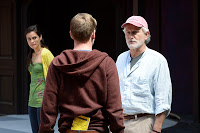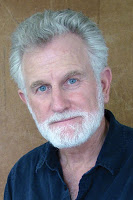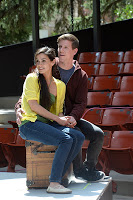 Pereyra
Parrett
Rehearsal, Pereyra, Burris, Woronicz
Written by William Shakespeare
Directed by B.J. Jones
Part of the "Complete the Canon" Project
Key Characters:
Prospero: The rightful duke of Milan, Prospero has been exiled with his daughter, Miranda, on a magical island for twelve years. He is intelligent, has studied magic for many years, and has achieved a far-reaching power. Played by Henry Woronicz.
Miranda: The daughter of Prospero, Miranda was exiled with her father twelve years ago. Since that time she has seen no other human being and has now matured into a young woman. Played by Melisa Pereyra.
Antonio: The brother of Prospero, Antonio usurped his brother's dukedom and set Prospero and Miranda adrift in a leaky boat. Played by Martin Kildare.
Alonso: The king of Naples and father of Ferdinand, Alonso plotted in the past with Antonio to take over Prospero's dukedom, but is now struck with deep remorse. Played by Fredric Stone.
Ferdinand: The son of Alonso, Ferdinand is both pure himself and appreciative of the innocence and purity of Miranda. Played by Jeb Burris.
Caliban: A savage and deformed slave, Caliban is a creature of the earth but not honored with a human shape. Prospero tells us that Caliban's father was the devil himself, and his mother was Sycorax, a wicked witch. Played by Corey Jones.
Ariel: An airy spirit, Ariel is not human, and yet is endowed with personality and intelligence. Played by Melinda Parrett.
Synopsis:
Teeming with fairies, monsters, shipwrecks, and magic, The Tempest is Shakespeare's last and most mature romance. The deposed Duke Prospero and his lovely daughter, Miranda, are shipwrecked on a small island where nothing is quite as it seems. But as they separate fantasy from authenticity, they eventually discover a "brave new world" of love, harmony, and redemption.
You can learn more about The Tempest at http://www.bard.org/plays/tempest2013.html.
The Tempest opens on June 25 and plays through August 31. You can purchase tickets online at www.bard.org or by calling 800-PLAYTIX.
Woronicz
Stone
Rehearsal, Pereyra, Burris