World Premiere of Sense and Sensibility in 2014 Season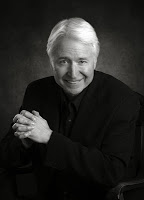 Our 2014 season features a world premiere of a new adaptation of Jane Austen's beloved Sense and Sensibility. Authors Joe Hanreddy and J.R. Sullivan shared their thoughts about the play and their creative process.
When were you approached by David Ivers and Brian Vaughn (USF's artistic directors) about creating this adaptation?
J.R. Sullivan: Conversations about a USF commission of the work to premiere at the Festival began in 2011. An agreement to move forward was reached in 2012.
What are the challenges of adapting such a well known work to the stage?
Sullivan: Jane Austen's Sense and Sensibility is a lengthy nineteenth century novel and the first difficulty is devising a dramatic scheme that will tell her story in a compact but dramatically effective way. Taking place over the course of nine months, there are multiple settings, both exterior and interior. As with Pride and Prejudice, it has been our method to devise a production scheme that can tell the story swiftly, imparting a theatrical ingenuity to its style while also realizing dramatic momentum and suspense.
Joe Hanreddy: The initial challenge is getting past the hubris of doing it at all. Sense and Sensibility  is a finely detailed, sublimely subtle masterwork of fiction—a perfect work of art…The great fear is coming off like a graffiti artist desecrating a great monument.
What do you think is the essence of the book?
Hanreddy: The antithesis of the title reflects two very different mind-sets towards love, courtship and marriage. Marianne's notions of love aren't different from those at the heart of popular romantic movies, books and songs today. She believes that love happens at first sight, and she straightaway falls for a handsome young stranger who heroically comes to her aid in a storm. Elinor, on the other hand, loves more slowly. Elinor realizes that time is, in fact, essential to nurturing a truly deep connection.
Sullivan: As Austen's title suggests there is sense and sensibility at issue in the story, abstract concepts that are much in play in the real lives of the characters. Reason and emotion might be another way to talk about this now. While Elinor is a character that governs her feelings and is circumspect in her expression of them, Marianne is one who acts impulsively and is passionate and emotional about her likes and dislikes…Jane Austen's interest in examining the value of Sensibility- which by the novel's publication had evolved into the full blown cultural trend of Romanticism – forms the basis of the novel and so it is that Marianne's journey from sensibility to sense forms the arc of the play.
What role will you each play in the production?
Sullivan: Joseph Hanreddy will be directing the premiere of the play for the Utah Shakespeare Festival. I will be in residence for the first week of rehearsals and then return when the production is in tech and dress rehearsals.
How have the recent readings and workshops influenced the script?
Sullivan: Hearing the play read by good actors makes an enormous difference to the progress of the work. Important adjustments were made after each of the play's readings – the first in Chicago in March of 2013, and then in Cedar City in October 2013.
Why will we love it?
Hanreddy: Jane Austen was the first great realist of literature and wrote brilliantly entertaining, revealing and funny stories that transcend time, culture and gender. At their core, modern relationships have almost everything in common with the ones Austen writes about in Sense and Sensibility.
Sullivan: It's a great story filled with great characters. Its romance is balanced with its drama, its comedy with insight and sharp perception into human nature. Jane Austen created a deeply memorable and much beloved tale with Sense and Sensibility and it is our hope that this adaptation does full justice to her times and ours with an exciting rendition.
Sense and Sensibility opens June 24, 2014 and is one of eight plays in the 2014 season. You can learn more about the season and purchase tickets at www.bard.org
JR Sullivan
Joe Hanreddy