Cassandra Bissell (Elinor) and Eva Balistrieri (Marianne) in Sense and Sensibility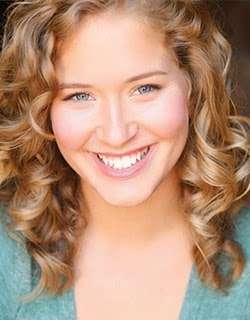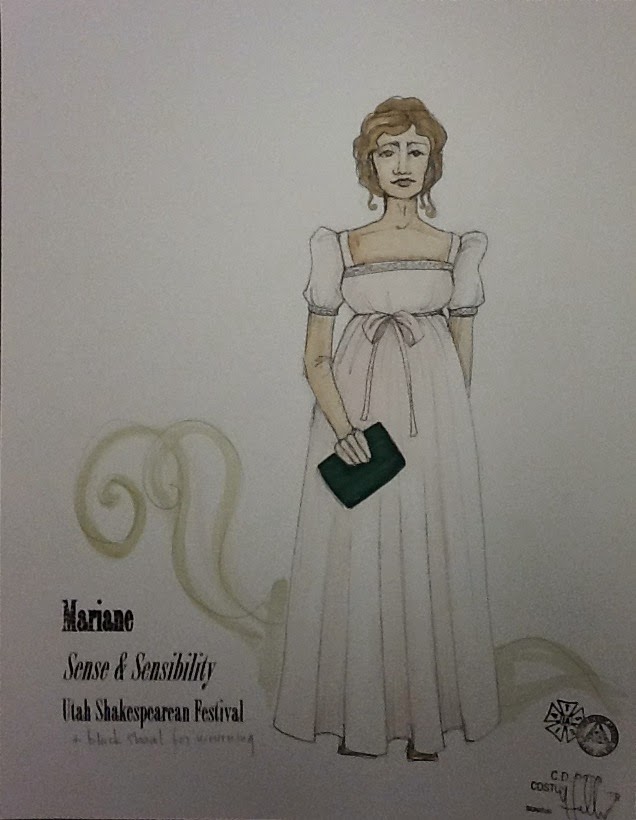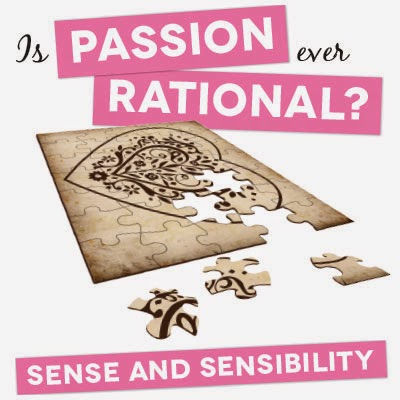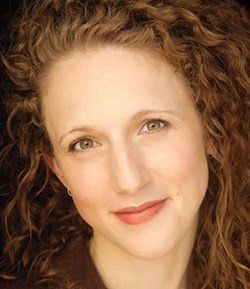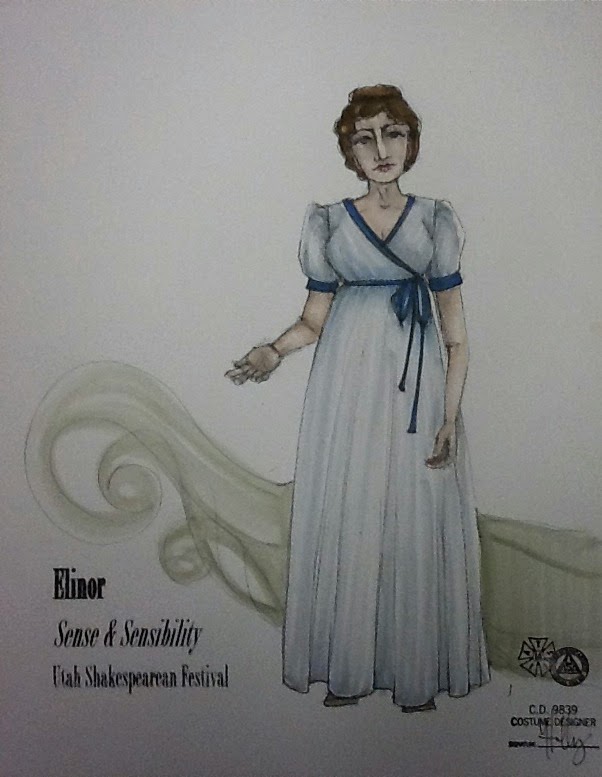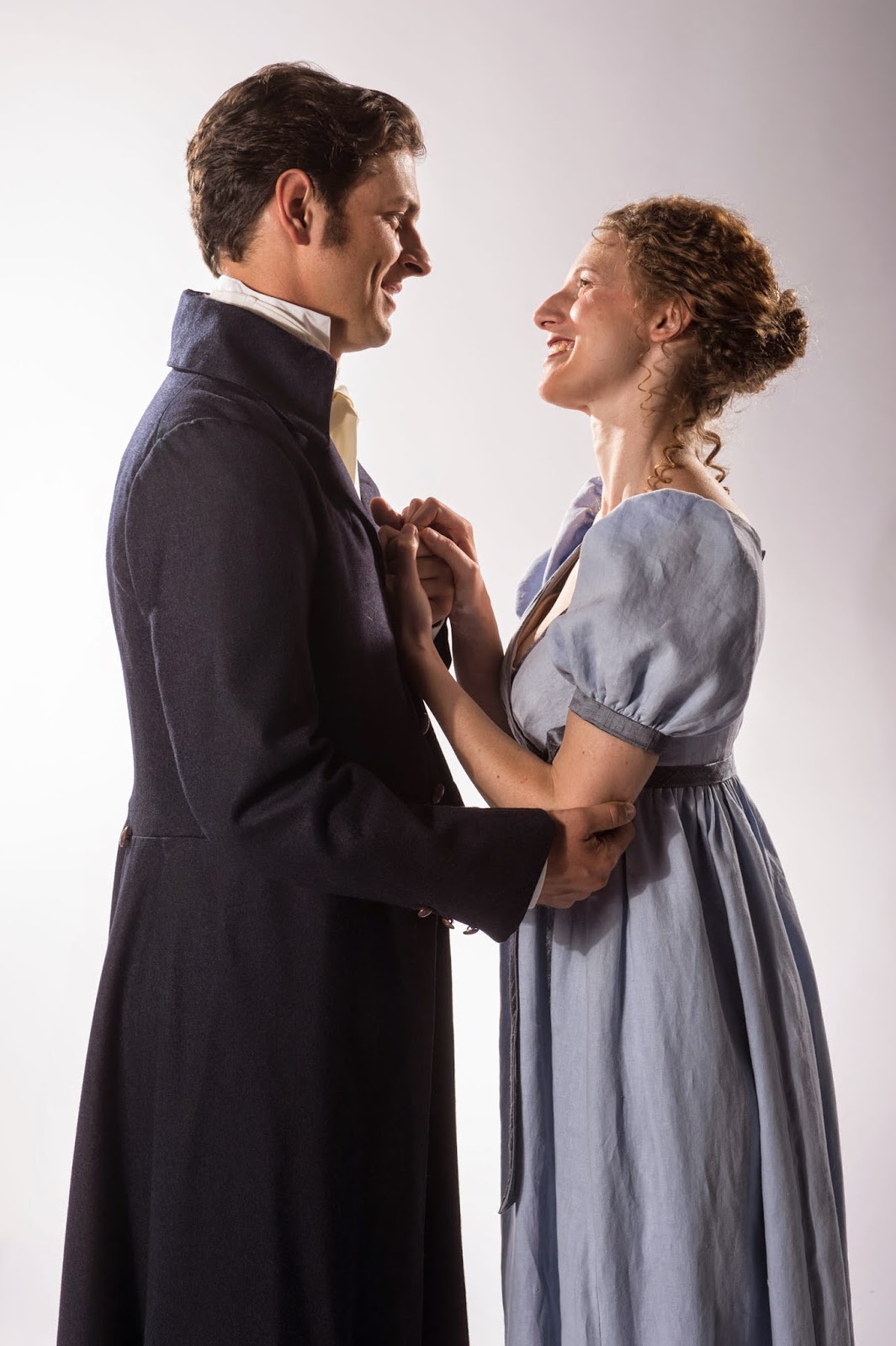 Eva Balistrieri
Costume Designs by Holly Payne
Cassandra Bissell, new to the Festival, calls Chicago home. She graduated from the University of Chicago and has performed at numerous theatres including the Chicago Shakespeare Festival and Great Lakes Theatre.
Eva Balistrieri, also new to the Festival, grew up in Wisconsin, graduated from the University of Wisconsin, Parkside, and has performed at Milwaukee Rep and the Illinois Shakespeare Festival. They're both excited to be here, performing in a world-premiere.
We recently chatted with them about their characters and the Jane Austen era.
Talk with us about this play and the period:
Cassie: Sense and Sensibility is an adaptation of the Jane Austen novel. It's set, like all of her novels, in the Regency Period. It is a time in which class and status were very well defined in English society. And although everything is stratified, you are beginning to see some movement between the classes so things like marriage for love begin to occur. That's great fodder for this play.
Tell us a bit about your characters
Eva: I (Marianne) represent the "sensibility" – Joe Hanreddy, co-author & director, put it great – he said it's a story about the balance between the head and the heart. Elinor comes at things with a much more realistic point of view where I go with my gut impulses.
I personally fall in love quickly and I'm caught up in the romance. I believe in a union of souls, and I believe there is one person for you. That's the way Marianne goes through life. The important thing about this story is that it's not that sense is more important than sensibility – it's really a balance between those two things.
Cassie: During the course of the story, we see how the sisters evolve. There are pros and cons to each approach, and in this play you get to see them both find their way to a middle ground.
Describe working on a world premiere and the process of translating the book to the stage.
C: It's a learning process for us. There's a difference between reading something in solitude and what you need to do to make something translate to a performance.
E: In the book, they move from location to location. In the play you have to get to all those locations and find a way to do it. The way that Joe and Jim have adapted it, the scenes dissolve into each other. It ends up being very fluid and you're still moving from place to place and meeting all the people you need to meet.
C: It's very much an ensemble piece. We need the whole cast – they move the furniture and make the transitions. It's highly choreographed. It's quite a process.
Why does this story resonate with today's audiences?
C: It's not unlike Shakespeare in that the fundamentals of what Jane Austen is writing of in terms of human emotions – love, loss and trust and forgiveness – these are all things that are human.
Sense and Sensibility opens in preview on June 24 and plays through August 29. You can purchase tickets online at www.bard.org or by calling 800-PLAYTIX.
Ways to Connect Online:
Facebook:
https://www.facebook.com/utahshakespeare
YouTube:
http://www.youtube.com/utahshakespeare1
Pinterest:
http://pinterest.com/utahshakes/
Instagram:
http://instagram.com/utahshakespeare
Twitter:
https://twitter.com/#!/UtahShakespeare
Follow @UtahShakespeare.
Cassandra Bissell
Costume Designs by Holly Payne
Mattfeld as Edward Ferrars, Bissell as Elinor Dashwood. Photo by Karl Hugh