Henry IV, Part I Larry Bull (King Henry IV), Sam Ashdown (Prince Hal), Henry Woronicz (Falstaff)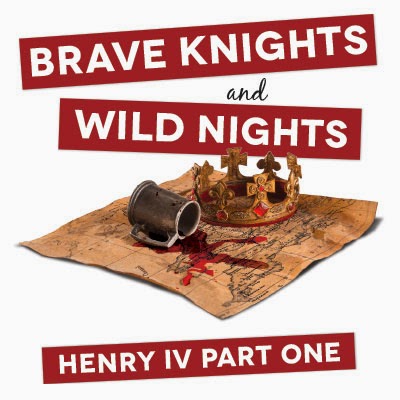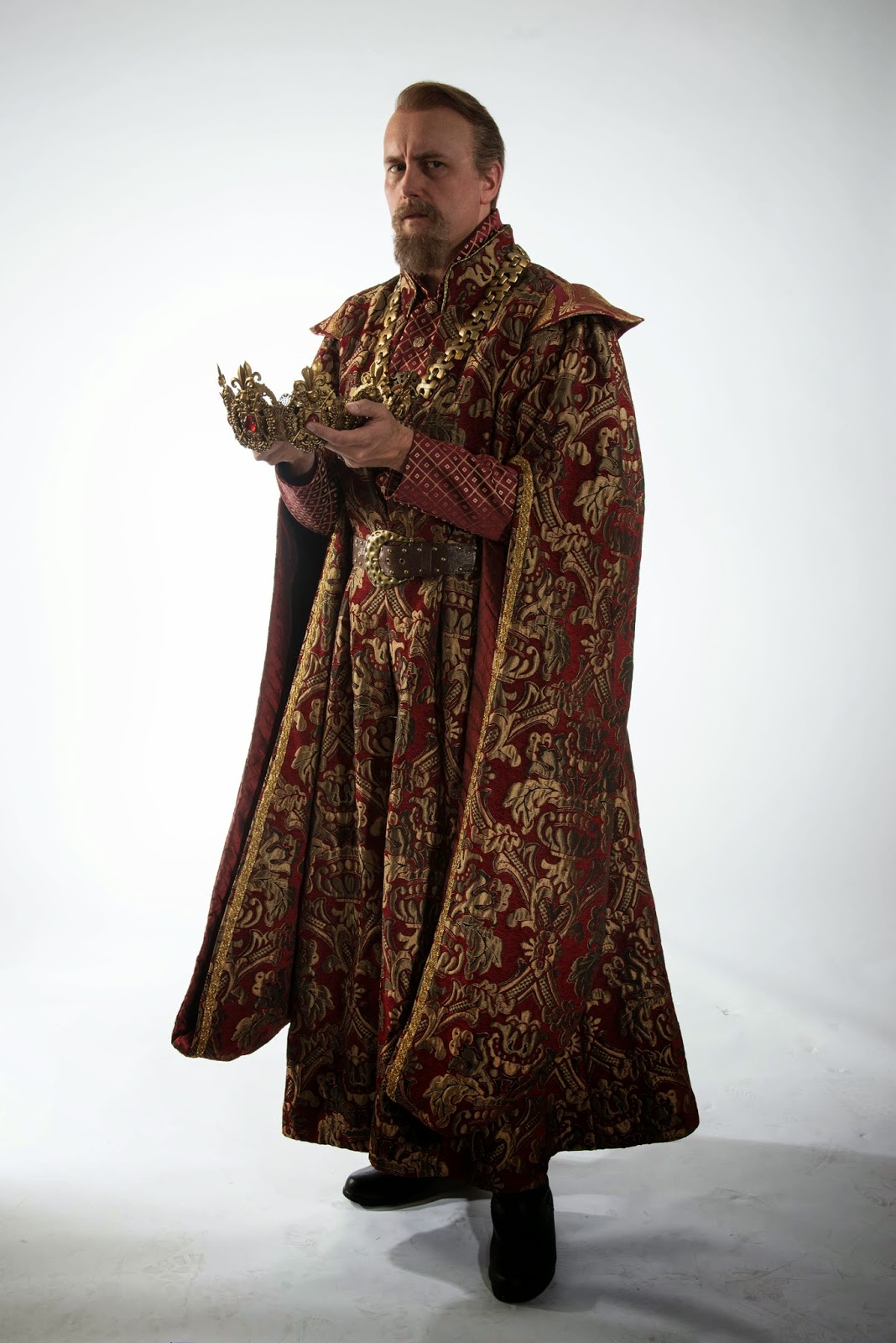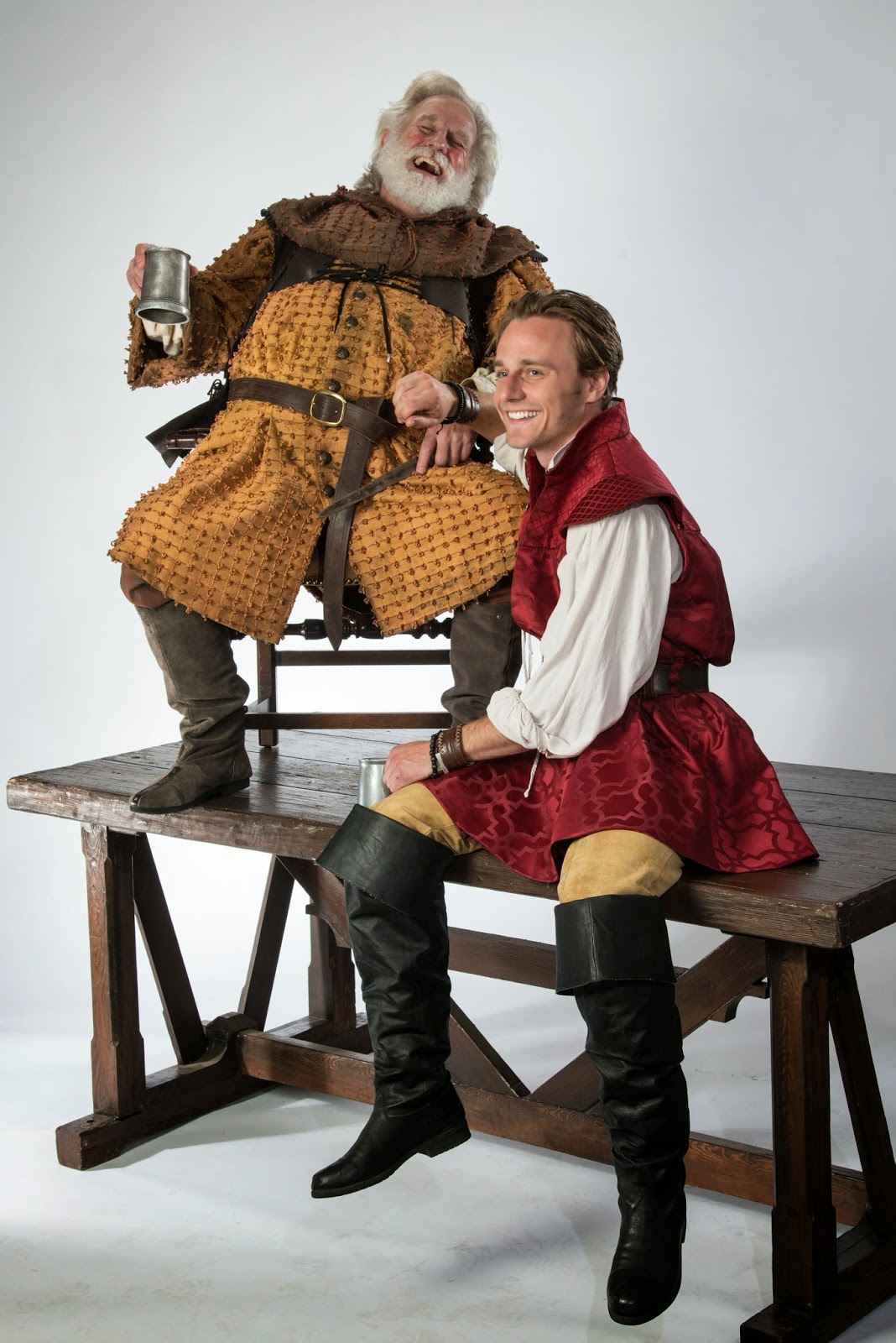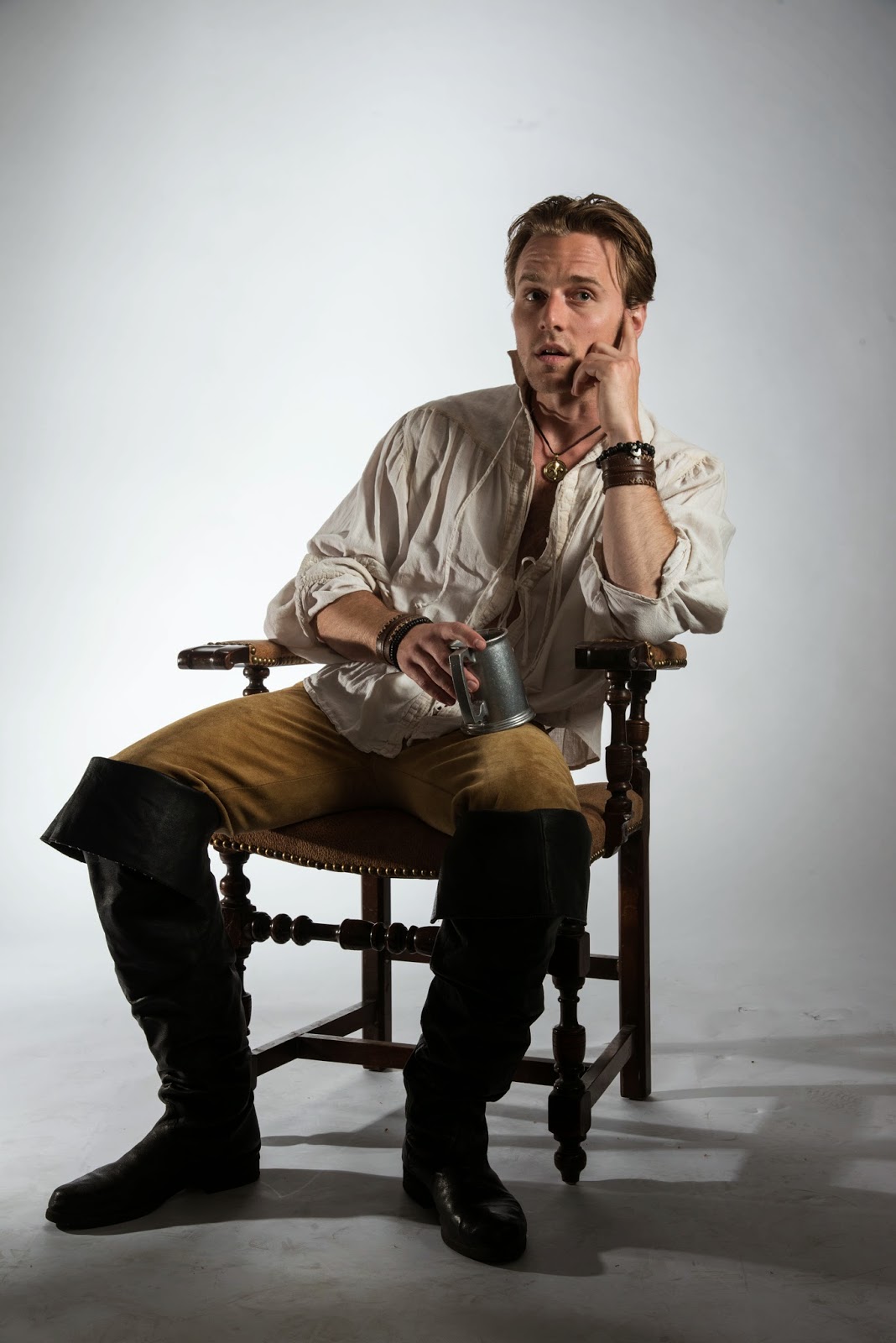 This season, we continue the History Cycle with the third play in the cycle, Henry IV, Part I. These three actors have been hired with the commitment that they will continue their roles through Henry V.  Larry Bull (Henry IV) is here for his fourth season. Last year, he played Bolingbroke/Henry IV in the fall production of Richard II. Sam Ashdown (Prince Hal) is new to the Festival. And Henry Woronicz (Falstaff) has been here many times, most recently last season as Prospero in The Tempest.
Bull as Henry IV
Talk about your characters in this play:
Larry:     There's little reflection on Bolingbroke's part in Richard II about what he's doing (usurping the throne). And you start to see that vessel crack in Henry IV, Part 1. There are batches of reflection, disdain, moodiness, jealousy, grief, self-doubt. The idea of counterfeit runs rampant through the play, and I think there's a reason for that.
Henry:  Shakespeare was really good at juxtaposing the public and the private – he used that effectively in his plays and this is a great example of it. There's rebellion in the world and rebellion at home.
Larry:     And it's the ripple effect, the projection of the inward to the outward: turmoil in the soul where England is in turmoil. There's doubt about my own place on the throne and a great need to make sure my son is up to the task. Otherwise the whole thing is a failure. And all the energy that was put into the reclamation of my lands, and the throne would be all for naught.
Sam:      For Hal, when the play starts, his dad is powerfully absent. And he finds this old, fat, drunken knight, Sir John Falstaff.  I think the play is about Hal searching out what he needs in different places. He is full of contradictions: who he is with Falstaff, who he is with his dad, and who he is on the battlefield.
Woronicz as Falstaff, Ashdown as Prince Hal
Talk about the long contract of playing these roles in multiple plays:
Henry:  The larger artistic piece is the chance to do these roles in sequence over a period of time. That's closer to being in Shakespeare's company.  It's a great gift.
Larry:     I think of it as a once in a lifetime opportunity. In the media these days we're used to the long format i.e. Game of Thrones, Harry Potter. We want to see what happens to these people. It's fun to see the same characters, these children turn into adults. I think it's exciting for audiences as well. Those who have seen Richard II get to follow it all the way through Henry V and see the development of the characters.
Ashdown as Prince Hal
Sam:      It's exciting, it's fun. Right now it's about doing this play, because Hal doesn't know what's going to happen. There are so many questions. He's riding a very uncertain wave through this play. The audience knows he's going to be Henry V but he doesn't.
How is this play relevant to today's audiences?
Sam:      It's about fathers and sons and growing up. What kind of man do you want to be? It's very personal as well as political.
Larry:     It's a magnificent portrayal of the human condition in all its messiness and and depth. Anything that takes you on that journey is worth paying attention to.
Henry IV, Part I opens in preview on June 23 and plays through August 30. You can purchase tickets online at www.bard.org or by calling 800-PLAYTIX.  You can learn more about the play a thttp://www.bard.org/plays/henry2014.html
Ways to Connect Online:
**Facebook:**https://www.facebook.com/utahshakespeare
YouTube:   http://www.youtube.com/utahshakespeare1
Pinterest:  http://pinterest.com/utahshakes/
Instagram: http://instagram.com/utahshakespeare
Twitter:       https://twitter.com/#!/UtahShakespeare 
Follow @UtahShakespeare
Photos by Karl Hugh