The Band from Twelfth Night: Sam Clein, Hilary Stavros and Maggie Hollenbeck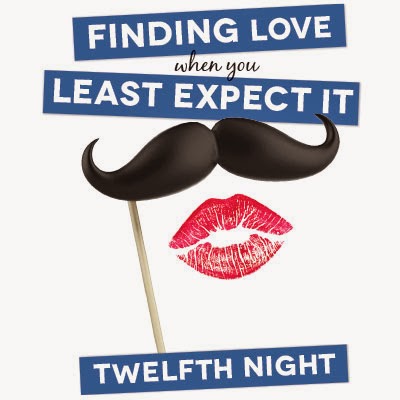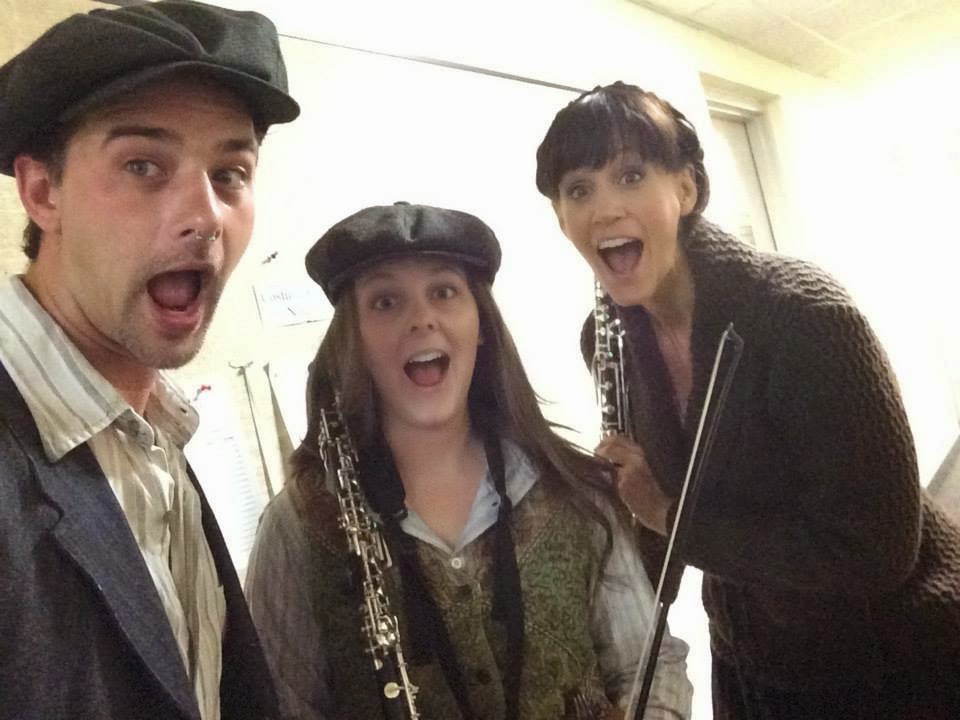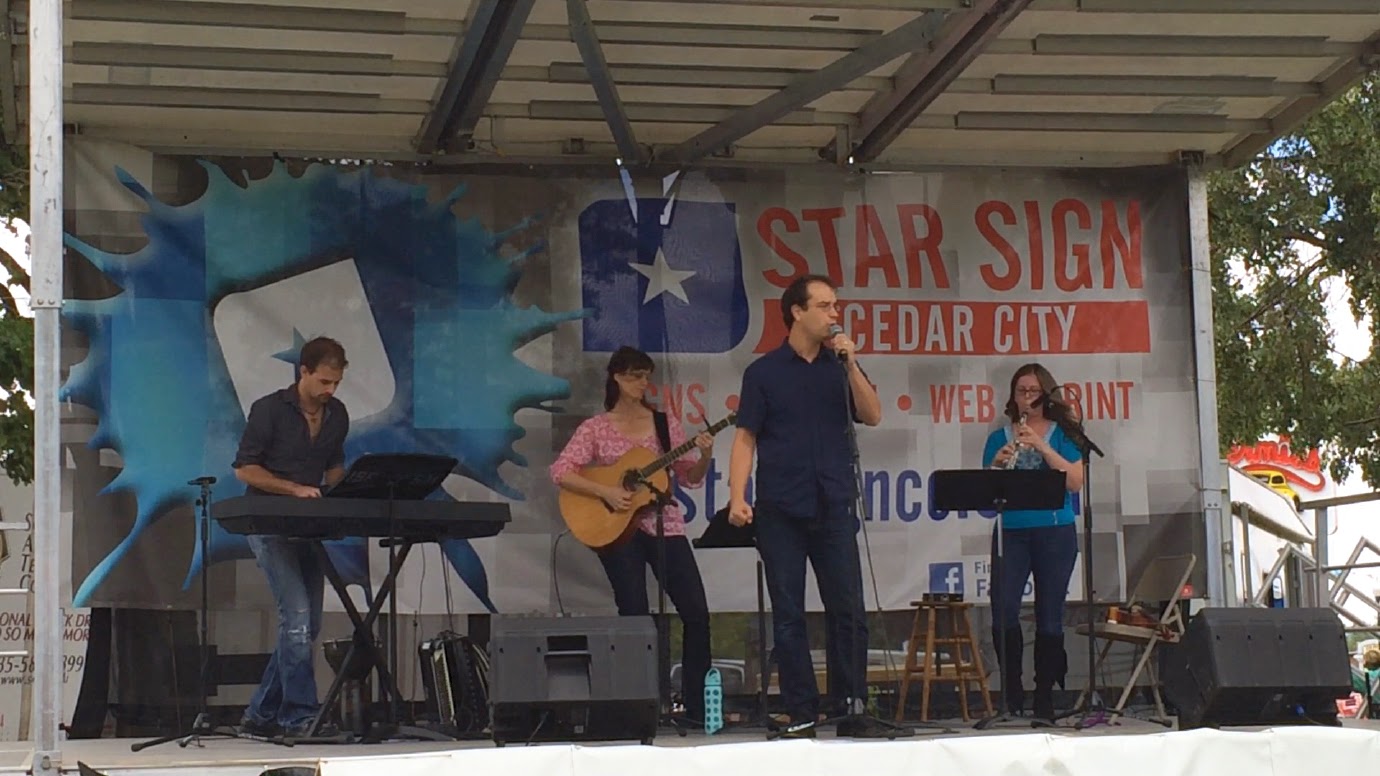 This year's production of Shakespeare's Twelfth Night(playing through October 18) features original music and an on stage three-person band. We met with all three to learn more about them, the music, and what it's like to be on stage versus in the orchestra pit.
Clein, Stavros, Hollenbeck
Tell us a bit about yourselves:
Sam: This is my 3rd season here. I started in 2012 playing keyboard inLes Mis. This season, I'm Music Director for Henry IV Part One, Measure for Measure, Twelfth Night; Bandleader for Twelfth Nightand Associate Conductor/Keyboard for Into the Woods. For Twelfth Night, I play piano/keyboard, glockenspiel, percussion and accordion.
Hilary: This is my 4th season. This season, I'm in Twelfth Night and The Greenshow. I play oboe, English horn, violin and percussion in Twelfth Night.
Maggie: This is my 1st season here and I'm also in Twelfth Night and The Greenshow. For this show, I play guitar, mandolin, accordion and percussion.
This show has original music. Tell us about that process.
Sam: Paul James Prendergast (PJP) was the composer and sound designer for the show.His primary compositions were the vocal songs, the one at the top of the show that Olivia sings and the ones that Feste sings.
Maggie: This is the most musical of all Shakespeare's plays. All of Feste's songs are in the script.
Hilary: Illyria is in what is now the Balkans. So the music is traditional Balkan folk music. He emailed us different Balkan flavored music, asked us to listen and pick out some stuff we liked and interpret based on that. That's where the underscoring came from.
Sam: We experimented with different instrumentation amongst ourselves. PJP would say I love it or I hate it. Hilary got the scene change music together. Maggie's been responsible for her own guitar solos and underscores. I came up with some entrance themes. End result, we all did it. It was a really cool experience.
Groovefest 2014
Saltwater Thieves and Aaron Galligan-Stierle
What's it like being on stage?
Maggie:  We have to stay present, witnessing the action and giving our energy and attention to that. We've actually choreographed when we have to change instruments so we don't pull focus.
The band, The Saltwater Thieves, also performed this year at Groovefest. 
You can see Twelfth Night from now through October 18. Tickets are available at www.bard.org or by calling 800-PLAYTIX.