Festival to Present Twenty-Eighth Education Tour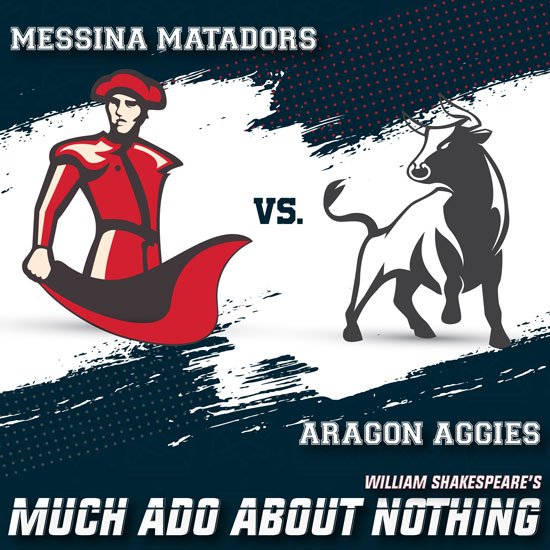 The Utah Shakespeare Festival has been taking its Shakespeare-in-the-Schools tour on the road for twenty-eight years, bringing Shakespeare to schools and rural communities across the Intermountain West. This year, for the first time, the touring production will be Shakespeare's much-loved Much Ado About Nothing. 
Seventy-five minutes in length, the play is followed by a talkback where actors directly interact with the audience. Afterwards, three workshops are available, and actors share what they know with students concerning stage combat, Shakespeare text, and improvisation and performance. 
Education Director Michael Bahr describes this play as a morality tale about the consequences of words, societal dictates, and our own pride when we use language as a weapon. 
"A 'merry war' of wits, this production will be a rapid-fire, comic, and consequential contest, drawing connections between marriage, masquerade, and military allusions and upending the facades of courtship and love," Bahr said, "illustrating that love is wonderfully complicated, vulnerable, and at its essence, simple—once we throw our weapons and shields aside and allow people to be themselves."
It's a fun, light comedy that deals with very dark, consequential issues, and Bahr thinks that's why "everyone likes it."
 Eight professional actors will go on tour, journeying to Utah, Nevada, Arizona, Colorado, and Wyoming and putting on over sixty-five performances. "The actors are selected from a national search, and we look for high quality actors that are good with Shakespeare text that are also great teachers," Bahr said. A stage manager, tour manager, company manager, technician, and director will also be traveling along. 
Betsy Mugavero, who has appeared in numerous Festival plays such as *Romeo and Juliet, The Book of Will,*and *Macbeth,*will be directing the play. 
The education tour began in 1995, with Artistic Director Brian Vaughn as a member of the very first touring company. Meant to inspire, teach, and entertain, the tour brings professional acting to middle and high schools throughout the west. 
"I love that we take Shakespeare performances to their schools," Bahr said. "For many of these individuals it's the first time they're able to see Shakespeare or a professional performance. It's a life changing event."
Because these productions are designed to tour, the students and teachers at the schools can get ideas on how they can produce their plays. "We become examples of what they can do in their own schools," Bahr said. "I had a teacher say, 'I didn't know how I was going to do Annie, and I just figured it out.'"
Bahr said he also loves that, because the actors come from a variety of different backgrounds, students will watch and identify with at least one of the cast members. "When students can see these actors and have a talkback with them, they say, 'Wow I could do this,'" Bahr said. "I love when a student can see themselves on stage."
To request the tour at your school, or for more information, visit the tour web page at bard.org/tour, call 435-865-8333, or email education@bard.org.