2023 Season in Review: Thank you for Believing in Us!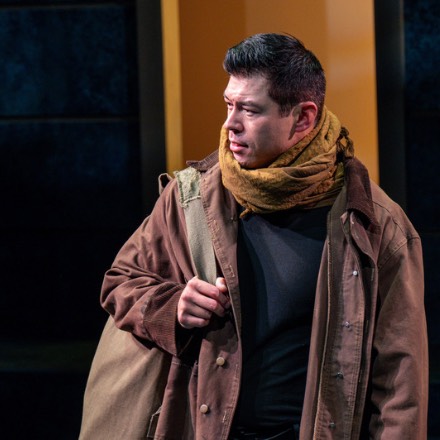 With the 2023 season officially over, we'd like to thank our amazing patrons and donors for attending and supporting us once again this year. It was, ultimately, a season that encouraged all of us to BELIEVE in the organization and the transformative power of live theatre.
Our Believe Campaign which launched this year is meant to inspire connectivity, and it was a magical experience connecting with our beloved patrons as they were immersed in our 2023 productions.
Here is what our leadership and staff at the Utah Shakespeare Festival have to say in reflection of the 62nd season:
Interim Artistic Director/Director of New Play Development Derek Charles Livingston
"What a wonderful season of work at the Festival," Livingston said. "What I consistently heard from audiences throughout it was that, show-for-show, the Festival provided memorable and high quality work."
For Livingston, no matter how pleased Festival employees are with the productions, our patrons' satisfaction is the most important and highest stamp of approval.
"We presented a healthy mix of known titles—Romeo and Juliet and A Midsummer Night's Dream," Livingston said. "And rarely-performed Shakespeare plays in up close and intimate ways—Timon of Athens and Coriolanus, and Festival premieres of more contemporary works—Jane Austen's Emma The Musical, A Raisin in the Sun, and The Play that Goes Wrong."
For Livingston, this lineup of plays "provided a balance of love and loss as well as drama and comedy all presented with professionalism and heart."
Director of Development and Communications Donn Jersey
Jersey noted that it was a fabulous year in so many ways.
"The 2023 season was a captivating masterpiece for our audience, going beyond mere plays, actors, staff, theaters, tarts, chocolates, and the grounds," Jersey said.

For Jersey, the combination of these elements ignited an unwavering belief in the magic of the Festival.
"The Believe Campaign embodies this spirit, encompassing the very essence of our theatrical experience," Jersey said.
General Manager Kami Terry Paul
The season was not without its challenges. Paul noted that the rising costs of materials and labor continue to make the work very difficult from the operational side.
"But the reward of the incredible stories told on our stages and the audiences who flock to the shows and eagerly immerse themselves in the other Festival activities make those challenges worth it," Paul said.
"We have an incredible team assembled who are ready to meet these challenges and continue to produce the incredible artistic and human experiences that are the Utah Shakespeare Festival."
Education Department: Katherine Norman and Stewart Shelley
The education department celebrated its successes, welcoming Education Director Katherine Norman this year. The 2023 Shakespeare in the Schools tour of Othello reached approximately 10,000 students in many schools across the intermountain west.
Throughout the season, they leaned into the "Festival Experience," emphasizing the invitation to come to pre-show orientations, post-show seminars, actor talk-backs, and props and costume seminars, among other offerings.
Most recently, the Shakespeare Competition concluded, with 3,000 students, 315 teachers, over 100 judges, and numerous volunteers from Southern Utah University participating.
"We are eagerly anticipating the 2024 year and are excited to begin our winter education tours of Hamlet and Every Brilliant Thing!" Associate Education Director Shelley said. "If 2024 is anything like this past season, we look forward to another great season of educational outreach and sharing the joy that is found in theatre and the works of the Bard."
It's never too early to purchase tickets for next season! Visit bard.org for our 2024 play lineup.