A Chat with Fred Adams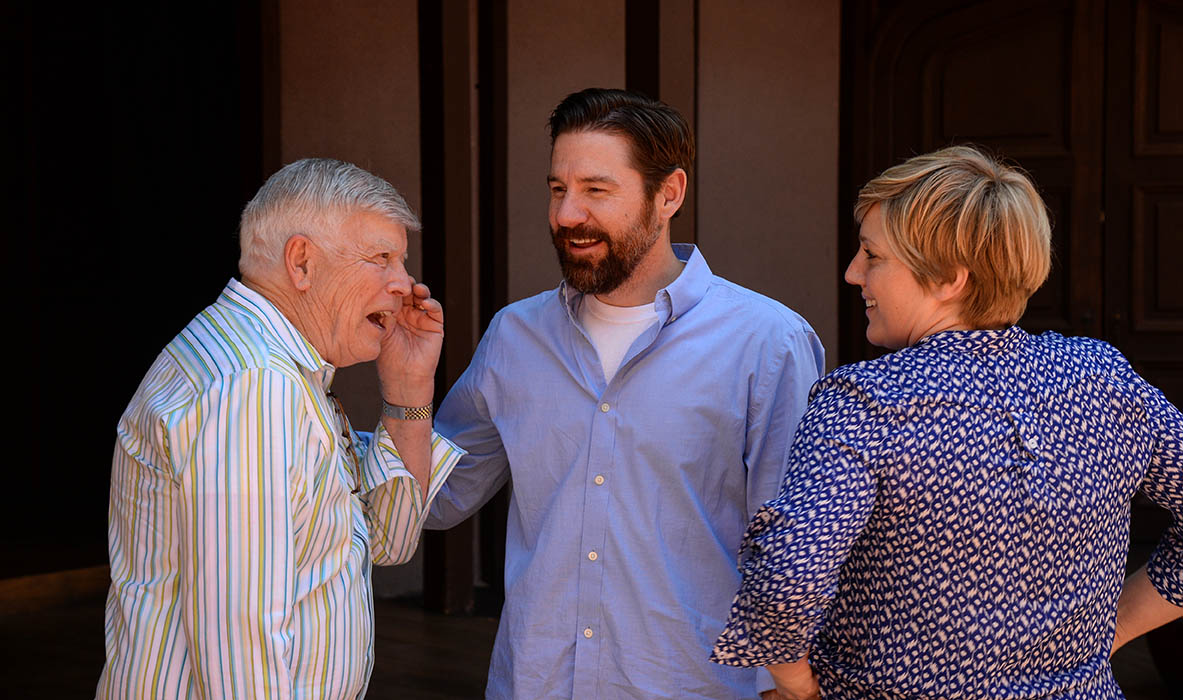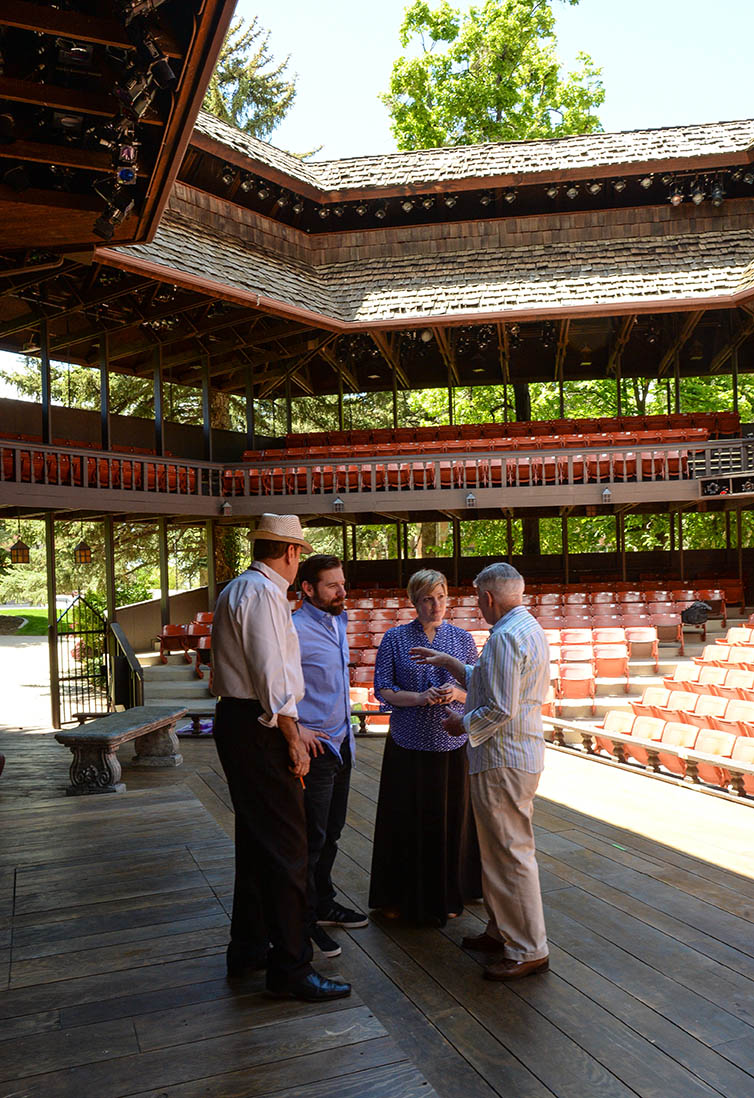 It's been a rainy, cool spring in Cedar City, but our rehearsals are underway and construction for the Beverley Taylor Sorenson Center for the Arts is progressing. All in all, a perfect time to chat with Fred C. Adams, founder of the Festival and director of this year's The Taming of the Shrew.
First, we asked Fred about his thoughts regarding the new theatre and how the guest experience will differ from the Adams.
I think I'm most excited about seeing how much is happening every day. It's just thrilling to watch. Every day something else is added. By the first week of June, they'll start the actual super structure of the theatre.
When in the new theatre, my hope is that our patrons won't even notice it's different.  The actual actor to audience relationship is almost identical. It's still intimate and the sense of entrance/exits is the same. What will be different will be the comfort – the niceties of restrooms, and elevators. It will be a safer environment and totally ADA compliant. Everything will be on one side of the street so patrons can enjoy the Greenshow and then go to a performance without dodging cars.
You might have seen the recent article about the history of the Adams Theatre. We were curious about Fred's favorite memory in that theatre and his thoughts about this last season.
Oh, I have so many. My favorite was the opening day in the Adams. In 1971, I was directing The Tempest and during our final dress rehearsal we were threading ourselves through scaffolding.  
This season, it's a chance for me to direct one last time in that lovely building. The three closing nights will be quite emotional, especially the last night on September 5, as we dim those lights for the last time. We have quite a celebration planned for each of the last three nights.
This will be the fourth time that Fred has directed The Taming of the Shrew. We asked what we can expect from this production.
It's set in Italy, during the high renaissance. It's in Padua – country Italy, not court Italy. The sets are beautiful with peeling plaster, potted palms, walls covered in wisteria and bougainvillea. There's original music, very Italian, created by our sound designer, Joe Payne.
This production is a love story. I'm hoping the audience will see it as two perfectly matched energetic emotional people who find their way together, to a perfect partnership.
We have to remember that there is a large age gap between Kate and Bianca. Their mother passed away during childbirth with Bianca and their father was left to raise them. The father put all of his attention on Bianca, the younger, more spoiled sister.
As Bianca grows into young womanhood she's found out she can get anything she wants. As a result, Kate is shunted further and further back. Kate's only outlet to get attention is striking out.
Petruchio has come to Padua from Verona, with only one intent. There are loads of "Biancas" in Verona. He's looking for a soul mate, an emotional and psychological equal. And he finds her right off the bat in Kate. He recognizes it immediately. That's important in this production. They both recognize immediately that there is finally a solution to their problem – each other.
You can learn more about this play, including cast, director interviews and designs, at http://www.bard.org/plays/2015/the-taming-of-the-shrew
You can learn more about the history of the Adams Theatre at http://www.bard.org/news/red-rocks-and-the-wooden-o
Performances begin on June 25 and run through September 5 for the Summer Season.
You can purchase tickets for the 2015 season at https://boxoffice.bard.org/TheatreManager/95/login&event=_&search=PB_PERF_FLAG%3C%3E%27E%27 or by calling 800-PLAYTIX.