Amadeus Actor Blog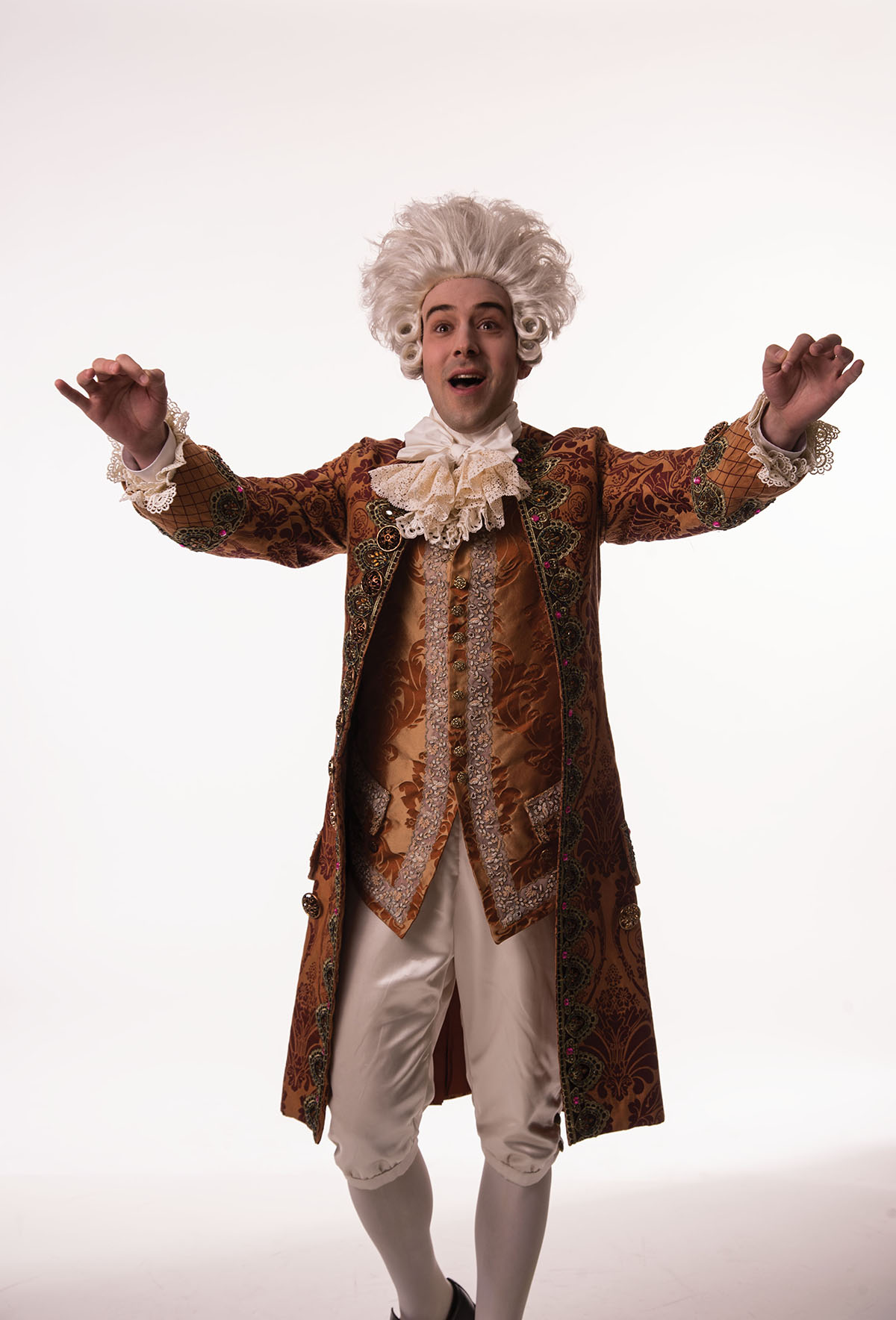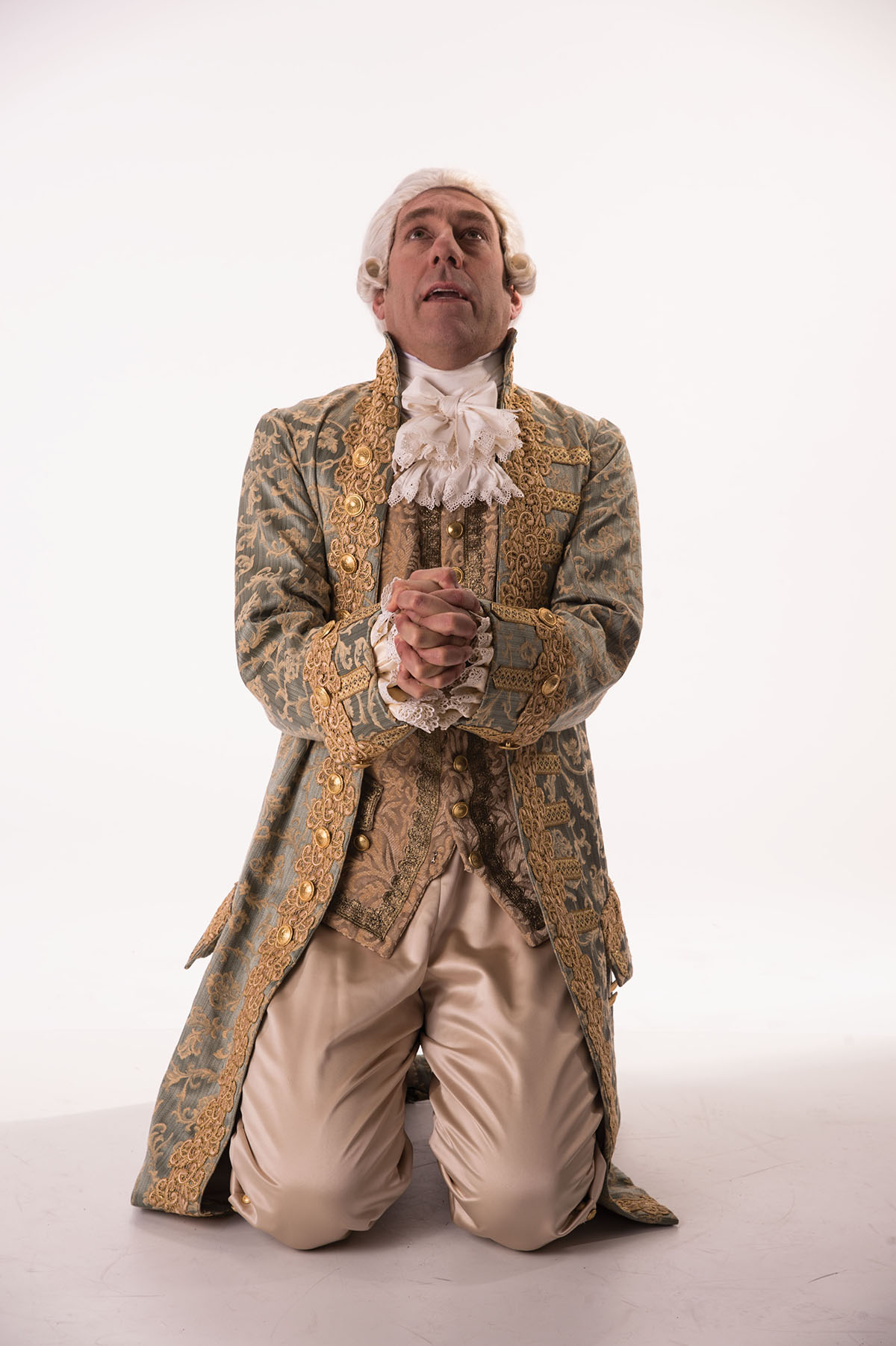 Amadeus – David Ivers (Salieri) and Tasso Feldman (Mozart)
Amadeus, winner of a Tony-award for best play and the academy award for best film, is a provocative, intriguing, beautifully breathtaking work by Peter Shaffer.  Overshadowed by the young Wolfgang Amadeus Mozart, court composer Antonio Salieri struggles to escape his own obscurity. In his quest to be remembered, he lies and cheats. But against the background of the world's greatest music, did he also murder?
Tasso Feldman (Mozart)
We were able to snag a few minutes with David Ivers, who plays Salieri and Tasso Feldman, who plays Mozart to discuss their views on this gripping and powerful play.
Tell us your thoughts about the play.
David: It's an event, it's like an opera in the sheer size and scale of the piece. The music is like the third lead. Peter Shaffer, constructs the play and text that work in harmony with Mozart's music, it's brilliant how music is woven in. There's all this underscoring when certain events are being talked about.
And even though we have heard so many of these compositions by Mozart, in the play, Salieri is hearing them for the first time. That's what so wonderful about it. That's also what's challenging.
Talk about the contrast in your character's personalities?
Tasso:   He's someone who doesn't want to conform. Maturity is societal – it's all about constraints. People say "you should behave."  When you're a newborn, you're free, but society wants to snuff you out- sacrifice the child in us. People put you in a box. That's what society is trying to do to Mozart. "Know your place."  "You should be better behaved." It's constant. Mozart says "it's all about my music. If I behave I lose the music."
David Ivers (Salieri)
David:   Salieri made a bargain with God. If he served God and was rigorous in his virtue, then he would be blessed with the ability to serve mankind through his music. What he finds is that God touched somebody else, who wasn't virtuous and doesn't care about rigorously serving mankind, in Salieri's opinion.
It's not just that Salieri is jealous of Mozart's talent. It's that he possesses the ability to hear meticulously how brilliant it is. He says in the play, "I was born a pair of ears." He understands from the composer's point of view and to not be able to do that yourself…that's why he feels "why not me?"
What are some discoveries you're making with this play?
Tasso: The name Amadeus means to be loved of God and this play is about our relationship with the divine. Through Mozart's musical talents he's an open channel to God, essentially God's voice into the world. 
David:  The idea of creating perfection inside of imperfection (and the reverse) is unsettling. Here Mozart can put God's voice on paper, but when he opens his mouth it is not godlike.
It's also an amazing case study in absolute convictions one way or the other. There's something sinister about it. The play is packed with reactionary, emotional responses. Both characters share an emotional response to the universe. It's thrilling.
Amadeus opens in preview on June 25 and plays through September 5.
You can learn more about the play, including complete cast, director interviews and costume designs at  http://www.bard.org/plays/2015/amadeus
You can purchase tickets at www.bard.org or 800-PLAYTIX.