Announcing Four New Staff Members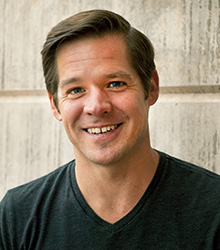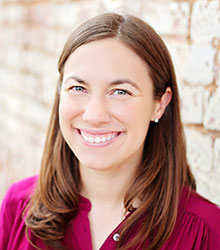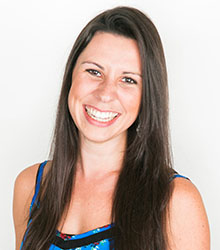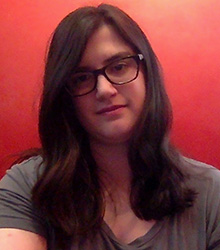 Four new year-round employees have recently been hired at the Utah Shakespeare Festival and are already in their offices, or soon will be, working toward the 2019 season and beyond. The four are Brandon Burk, development associate; Emily Duncan, development associate; Gabrielle Piazza, company manager; and Danielle Davis, assistant electrics director.
 "The Utah Shakespeare Festival is fortunate to have identified four terrific professionals to fill key roles on the staff," said Executive Producer Frank Mack. "All four were hired after national searches, and it's always rewarding to see high quality theatre professionals eager to work here."
Brandon Burk
 Brandon Burk is well known to Festival audiences as an actor, but is now working year-round at the Festival as a development associate, helping to bolster the Festival fundraising efforts. He has played various roles the past four years, including Cliton in The Liar and Roderigo in Othello in 2018. He holds an MFA from the University of Nevada–Las Vegas's Professional Actor Training Program and a B.A. in theatre from Indiana University Pennsylvania. He has worked as an instructor and coach of acting, dialects/speech, and stage combat and as a guest artist and adjunct faculty member at High Point University and UNLV. He is also the former artistic director of The Onyx Theatre and Off Strip Productions in Las Vegas.
 "From the moment I arrived in Cedar City for the first time as a patron in 2005, I've been in love with the Festival and southern Utah," he said as he started work on February 4. "My hope is to connect even more with this community in the coming years and inspire others to fall in love as much as I did. I want to spread my passion for the Festival to everyone I meet and help my new Festival family push this amazing company even further."
Emily Duncan
 Emily Duncan will be joining Burk on March 4 as another development associate. She comes to the Festival from Jacksonville, Alabama, and said she gets very invested and involved in the community. "I look forward to collaborating with everyone to advance the vision and mission of the Festival," she said. "Furthermore, I'm an avid outdoor enthusiast, so from mountain biking and hiking to theatre and the arts, I am excited about the opportunities and adventures in store. I look forward to meeting everyone and working in an environment where there is such a treasured legacy for the arts."
 Most recently, Duncan has worked as the public relations coordinator and tourism and marketing director at the Calhoun County Area Chamber and Visitors Center in Anniston, Alabama. She caught the theatre bug in high school and has worked in various positions in the field. Most notably she served on the Community Actors' Studio Theatre board of directors in Anniston and, alongside Southern Utah University alum Carrie Colton, co-founded the Shakespeare Project which provides free professional productions of Shakespeare's works to schools and the community.
 "Brandon and Emily both have a love and passion for the Festival that our patrons and donors will truly appreciate. We look forward to seeing the impact they will have in the development department where we are coming off one of our best years in the Festival's history," said Development Director Donn Jersey. "Their contributions will certainly take us to new heights in the contributed revenue arena, and the future looks very bright with these new significant additions to the team."
Gabrielle Piazza
 Gabrielle Piazza joined the Festival February 1 as company manager. "The Festival has restored the key position of company manager which had been eliminated several years ago, and we are excited to welcome Gabrielle to this critical role," said Executive Producer Frank Mack. "With approximately 300 seasonal staff to care for, this year-round position is essential, and we are fortunate to have Gabrielle join us."
 Piazza is completing her MFA degree in arts leadership this spring at Virginia Tech. She also received a BA in mathematics and musical theatre, with a minor in Spanish studies, from Adrian College and studied with the Young Americans College of the Performing Arts. She has worked at various theatres, including as company manager for the Eugene O'Neill Theater Center, as patron services team member at Interlochen Center for the Arts, and as company manager, resident assistant, and tour cast member for the Young Americans.
 "As the Festival's company manager, I hope to encourage a culture of support and welcome for the individuals that call the Utah Shakespeare Festival their home for any length of time," she said. "As an artist, I have relied on the hospitality of others and understand the importance of sincerity and empathy in creating space, and I aim to replicate that in this role."
Danielle Davis
 Danielle Davis worked for the Festival the last three seasons as a master electrician, assistant master electrician, and programmer, but joined the Festival as part of the year-round staff on February 5 as assistant electrics director.
 Since graduating from Millikin University with a BFA in theatrical production and design, Davis has been splitting her time between various summer stock theatres and freelancing as a lighting and video technician in and around Chicago. Most recently, she has been working as a fabricator and lead technician for RGB Lights, Inc., creating custom LED arrays and video panels for architectural installs, festivals, and street art pieces. When not at RGB, she worked with the North Shore Center for the Performing Arts as a master electrician coordinating lighting and video needs for tours, concerts, and various theatre performances.
"I hope to help the electrics department continue to grow and better cater to the needs of our wonderful designers," she said. "This will be an exciting opportunity to be a part of a community that is committed to creating high caliber art. I am excited to get back into an environment that allows me to be a mentor to others while continuing to grow my own knowledge."
 "We are thrilled to welcome Danielle as assistant electrics director," concluded Mack. "She has worked several years at the Festival and brings a wealth of technical and artistic skill to our electrics and sound department."
 The 2019 lineup of plays includes four by Shakespeare: Macbeth, Hamlet, Twelfth Night, and the Festival's four and one-half hour finale of the King Henry VI plays dubbed The Conclusion of Henry VI: Parts Two and Three. In addition, the season will include The Book of Will by Lauren Gunderson, Joseph and the Amazing Technicolor Dreamcoat with lyrics by Tim Rice and music by Andrew Lloyd Webber, The Price by Arthur Miller, and Every Brilliant Thing by Duncan MacMillan with Jonny Donahoe.
 Tickets for the season are now on sale: visit the Festival website at bard.org, call 800-PLAYTIX, or visit the Ticket Office at the Beverley Center for the Arts.