Announcing the 2019 Directors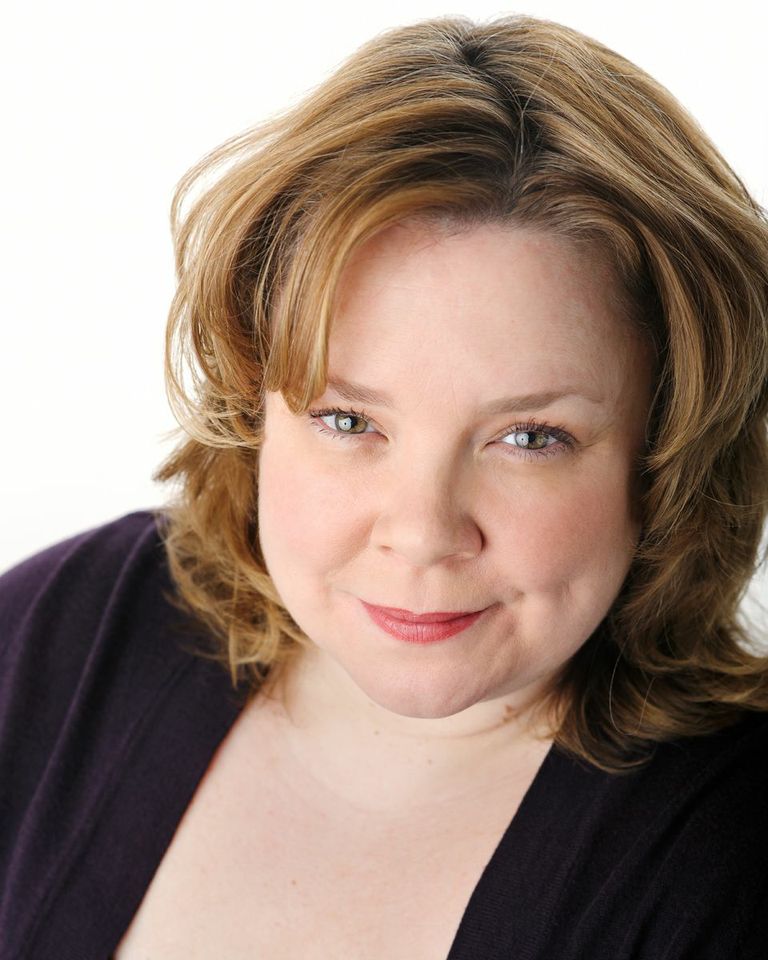 Melissa Rain Anderson
Vincent J. Cardinal
Brad Carroll
Kathleen F. Conlin
Britannia Howe
Melinda Pfundstein
Brian Vaughn
Sam White
Henry Woronicz
CEDAR CITY, Utah — Utah Shakespeare Festival Artistic Director Brian Vaughn recently announced a slate of nine highly creative, talented, and experienced directors for the Festival's 2019 season. The directors come from home bases across the country and bring a wealth of diverse experience to next season, which is themed around the family.                                                
"I have such profound admiration and respect for these directors," said Vaughn in making the announcement. "They each bring a unique blend of insight, passion and commitment to the work that will electrify these plays with tremendous clarity and immediacy. I'm excited to have them here." 
The 2019 season directors are:
Melissa Rain Anderson is returning to the Festival to direct the tragedy of Macbeth after directing two musical comedies here in the past: The Cocoanuts in 2016 and Big River in 2018.She is a New York-based freelance director and most recently directed a sold out production of Hair at Geva Theater Center where she is an affiliate artist. Upcoming projects include The Wolves at Repertory Theater of St. Louis and A Christmas Carol at Denver Center Theater Company.
"I am thrilled to be returning to the Festival to direct Macbeth," said Anderson. "I'm interested in examining how any one of us might be tempted by the suggestion of ultimate power and how far we are willing to go to get it. I hope to illuminate the psychological journey, the suspense/ thriller aspect, and most importantly the human tragedy."
Vincent J. Cardinal, who directed the Festival's hilarious and popular comedy The Foreigner in 2018,is returning in 2019 to lead Every Brilliant Thing. He is currently the Arthur and Martha Hearron endowed professor of musical theatre, chair of the department of musical theatre, and professor of music at the school of music, theatre, and dance at the University of Michigan. He also directs across the country, with productions of I'm Not Rappaport in Syracuse, New York, and Sweeney Todd in Ann Arbor, Michigan, scheduled for this winter.
"I am eager to return to the festival with the intimate, hopeful, and wonderfully witty Every Brilliant Thing," said Cardinal. "It is a play that is not so much watched, but experienced as the entire audience joins together to celebrate and remember a million brilliant things through the telling of one man's journey."
Brad Carroll is returning this year to direct the family musical Joseph and the Amazing Technicolor Dreamcoat. This will be his thirteenth Festival play, including Man of La Mancha, Lend Me a Tenor: The Musical (which he also composed), H*.M.S. Pinafore, Les Miserables*, *South Pacific,* and 2018's *The Liar.* He is currently resident artist at PCPA Theaterfest/Pacific Conservatory Theatre in Santa Maria, California, and has directed, composed, acted, and lectured from Los Angeles, to Phoenix, to Tokyo.
"As seemingly silly and hilarious as Joseph and the Amazing Technicolor Dreamcoat can be, at the heart of Webber and Rice's play is a compelling human drama—a story of sibling rivalry, jealousy, betrayal, revenge and, ultimately, forgiveness," said Carroll. "I find great joy in this piece—in the story, in the music, and in the delightful way it combines the two."
 Kathleen F. Conlin served for twenty-two seasons as the Festival associate artistic director and casting director, as well as directing numerous plays, including King Lear, The Boy Friend, The Lion in Winter, The Cherry Orchard, Born Yesterday, The Tempest, and Tuesdays with Morrie. She is returning to the Festival this year to direct Arthur Miller's The Price. She is a much-honored director, theatre professional, and university administrator and professor. She was recently honored as the Roe Green Guest Director for Kent State University with a production of You Can't Take It with You.
"I am pleased to return to the Festival for the 2019 season to direct one of Arthur Miller's most emotionally vital plays, The Price," she said. "The play is a dramatic tour de force burrowing into the secrets we come to believe and the grip of the past upon our present."
Britannia Howe will be at the Festival for her second year in the row as writer and director of The Greenshow. She has directed the Festival's Playmakers Junior production of We Are Monsters, as well as directing for the Eugene O'Neill Theatre Center, Innovative View theatre Company, Women of Will, Willow Wind Learning Center, Cabaret Theatre, and various other venues.
"I am thrilled to return to direct and write for the 2019 season," she said. "The Greenshow is a presentation of laughter, story, song, and audience participation. Keeping with tradition there will be three different shows, each themed to a different country."
Melinda Pfundstein will be directing this year's The Book of Will, after her critically acclaimed production in 2018 of The Merchant of Venice. As an actor she has appeared in over forty roles at the Festival. Other directing credits include ReParable with Zion's Youth at the Smith Center in Las Vegas, Nevada, the Festival Shakespeare-in-the-Schools touring production of A Midsummer Night's Dream, and others. She is also the founding executive director of Statera Foundation, a national advocacy nonprofit serving women in theatre.
**"**I am thrilled to return to the Festival to direct The Book of Will on the Engelstad Theatre stage," she said. "It is a story of the power and legacy of friendship, community, laughter, and language. This play inspires awareness of what great care must be taken to hold precious the things and people we value, and the constant threat of how very easily they might slip away."
Brian Vaughn, artistic director, is well known to Festival audiences for his acting and directing here for more than twenty-five years. This year, he will be taking the helm of Shakespeare's masterpiece, Hamlet. Most recently, he directed Shakespeare in Love in 2017 and acted in the roles of Iago in Othello and The Poet in An Iliad in 2018. He has also acted and/or directed at Milwaukee Repertory Theatre, Arizona Theatre Company, Chicago Shakespeare Theatre, Orlando Shakespeare Theatre, Nevada Conservatory Theatre, and Northlight Theatre.
"Hamlet is always relevant," said Vaughn. "I think there is no better play to produce now in this world, a play about the discovery of authenticity and truth in a quickly shifting, sometimes caustic world."
Sam White, will be directing at the Festival for her first time this season, taking the reins of Shakespeare's Twelfth Night. However, this is not her first connection with the Festival: a visit to here ten years ago was one of the sparks behind her founding the emerging classical theatre, Shakespeare in Detroit. Her work there and elsewhere has earned her recognition across the country, including the 2017 Paul Nicholson Arts Management Fellowship at the Oregon Shakespeare Festival, a feature article this past year in Forbes magazine, and Pepsi's Making Black History Now Award in 2016.
"It's an incredible gift to be able to come here and direct such a delightful play as Twelfth Night, which centers around a character, or characters, who fall in love and begin a new journey with their respective partners," she said. "I feel like my story with the Festival has also been a true love story after finding this place that changed my life in 2008."
Henry Woronicz will follow up his acclaimed direction of Henry VI Part One in 2018 with the rest of the story, The Conclusion of Henry VI: Parts One and Two, in 2019. He has also directed As You Like It, The Taming of the Shrew, Coriolanus, Titus Andronicus, and Richard II at the Festival. He appeared on Broadway with Denzel Washington in Julius Caesar and has directed and acted at such theatres as Actors Theatre of Louisville, American Conservatory Theatre, American Players Theatre, Berkeley Repertory Theatre, and many others.
"I am very excited to be returning to the Festival to stage the Conclusion of Henry VI: Parts Two and Three," he said. "These plays always present a terrific opportunity for a director to dig into some early, formative work of Shakespeare. I look forward to the work ahead of us all, and bringing these intriguing and fascinating plays to vibrant, theatrical life."
"These directors are an amazing group of professional theatre artists and it is exciting to see them develop their ideas and concepts," concluded Executive Producer Frank Mack. "And this is how we start producing great theatre."
Tickets for the 2019 season are now on sale: visit the Festival website at bard.org, call 800-PLAYTIX, or visit the Ticket Office at the Beverley Center for the Arts.