Announcing the 2023 Season
Tickets Go On Sale July 7
Cedar City, UT—The Utah Shakespeare Festival recently announced its 2023 season, featuring seven plays from June 21 to October 7. In an effort to make it easy for loyal Festival guests to order their tickets well in advance, tickets go on sale beginning July 7: online at www.bard.org, by phone at 800-PLAYTIX, or at the Ticket Office near the Anes Studio Theatre.
"Our 2023 season is full of beloved classics and bold stories—most of them new to Festival audiences," said Derek Charles Livingston, interim artistic director. "It is a line-up perfect for theatre lovers, a must-see collection of great work."
Here's the 2023 lineup: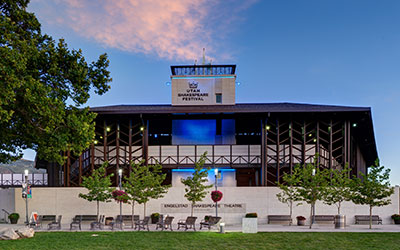 In the Engelstad Shakespeare Theatre
A Midsummer Night's Dream
By William Shakespeare
A Midsummer Night's Dream will be performed at the Festival for the eleventh time next year, a testament to its enduring popularity. This luxurious tale of fairies, dreams, and moonlight features some of Shakespeare's most famous and enchanting characters: Oberon and Titania, Puck, the four young lovers, and, of course, the hilarious and loveable Bottom. It will play June 22 to September 9.
West Side Story
Based on a Conception of Jerome Robbins
Book by Arthur Laurents
Music by Leonard Bernstein
Lyrics by Stephen Sondheim
The story of Tony and Maria (and the Jets and the Sharks) is known around the world, and is now being brought to the Festival's outdoor Engelstad Shakespeare Theatre. Featuring iconic song and dance, this musical masterpiece is just as relevant and provocative now as when it premiered in 1957 and changed American musical theatre forever. Dates for West Side Story are June 21 to September 8.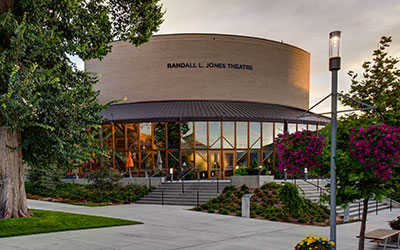 In the Randall L. Jones Theatre
Jane Austen's Emma
Book, Music, and Lyrics by Paul Gordon
Orchestrations by Brad Haak, Paul Gordon, and Brian Allan Hobbs
Based on the Novel by Jane AustenJane Austen's romance is given new life as a flirtatious musical. Emma, one of Austen's most adored heroines, is a bungling matchmaker who ignores her own desires for love while setting out to find a suitor for her friend Harriet. Sweet, intelligent, and buoyant, this musical will make you fall in love all over again. Jane Austen's Emma will run from June 22 to October 7.
A Raisin in the Sun
By Lorraine Hansberry 
In 1959 playwright Lorraine Hansberry created a theatrical masterpiece that broke down racial barriers both on and off the stage. A Raisin in the Sun follows the proud Younger family members as they grapple with different definitions of the American dream and how to achieve it, all the while battling racial discrimination and financial pitfalls that threaten to pull the family apart and dash their dreams. It will play June 23 to September 8.
The Play That Goes Wrong
By Henry Lewis, Jonathan Sayer, and Henry Shields
In this play-within-a-play, the Cornley Drama Society's newest production quickly goes from bad to utterly disastrous. Everything seems to go wrong—the leading lady is unconscious, a corpse won't play dead, and actors trip over everything (including their lines). But, somehow, the intrepid thespians persevere to their final curtain call. The play premiered in 2012 in London and quickly earned numerous awards, including Best New Comedy at the 2015 Laurence Olivier Awards. It will run from June 30 to October 7.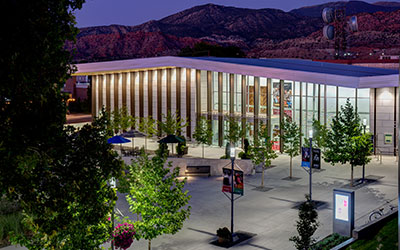 In the Eileen and Allen Anes Studio Theatre
Timon of Athens
By William Shakespeare
Timon of Athens has only been produced one other time at the Festival, in 1993. But the rarely-performed play has seen a bit of a resurgence of late because of its exploration of modern themes. Certainly a play for our times, it is hilarious, satiric, and deeply moving as it explores friendship, wealth, and the foibles of a materialistic society. It will play from July 14 to October 7.
Coriolanus
By William Shakespeare
One of Shakespeare's last tragedies, Coriolanus is a full-throttled war play based on the life a legendary Roman leader, Caius Marcius Coriolanus. Arrogant, proud, and hot-headed, Coriolanus disdains the commoners around him who soon drive him from Rome and into allegiance with a sworn enemy, forcing him and those around him to closely examine the forces of ambition, love, family, and power. It will run from July 15 to October 7.  
"The 2023 season is an exciting mix of Shakespeare, musical theatre, farce, and an American classic," said Frank Mack, executive producer. "With these works by authors and composers such as William Shakespeare, Jane Austen, Stephen Sondheim, Leonard Bernstein, Arthur Laurents, and Lorraine Hansberry; 2023 will provide laughter, emotion, meaning, and big laughs for Festival audiences, all within the extraordinary beauty of southern Utah."