Announcing the Cast of Pericles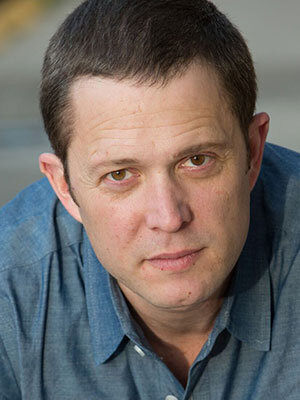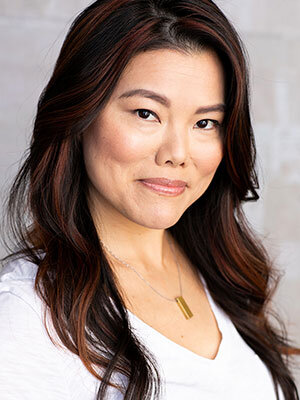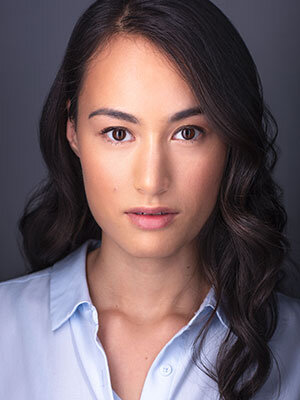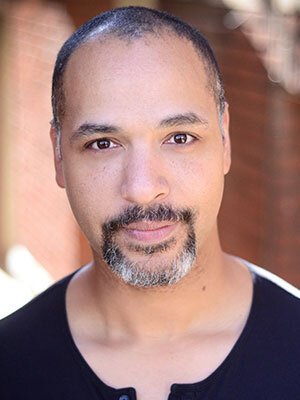 Danforth Comins
Desirée Mee Jung
Sarah Suzuki
René Thornton Jr.
A tale of adventure, intrigue, and miracles, William Shakespeare's Pericles, which takes the stage June 21 at the Utah Shakespeare Festival, has a little of everything—including a talented pool of actors to guide us through this exciting story. The Festival recently announced the casting, including the actors who will be playing the four main characters in the play: Danforth Comins as Pericles, Desirée Mee Jung as Thaisa, Sarah Suzuki as Marina, and René Thornton Jr. as Gower.
The actors arrive at the Festival and start rehearsals May 10, and Pericles director Kent Thompson is ready to get to work. "I'm very excited that we have cast such a talented and experienced cast, including the remarkable Danforth Comins as Pericles," he said. "I cannot wait to begin rehearsals."
As mentioned, taking on the title role of the play will beDanforth Comins who has appeared several times at the Festival over the past twenty years, most recently in the title role in Hamlet in 2012. In previous years he played roles in Macbeth; The Spitfire Grill; Ah, Wilderness!; Julius Caesar; and several others. He has also appeared off-Broadway in Throne of Blood at BAM and in other theatres across the country, including the Oregon Shakespeare Festival, Yale Rep, Berkeley Rep, Seattle Repertory Theatre, and Chicago Shakespeare Theatre. He is a member of both the Screen Actors Guild and Actors' Equity Association.
New to the Festival this year is Desirée Mee Jung who will be playing Pericles's long-suffering and noble wife, Thaisa. Mee Jung has appeared at various other theatres, such as Alley Theatre, South Coast Rep, A Noise Within, Colorado Shakespeare Festival, Antaeus Theatre Company, Curious Theatre Company, LA Theatreworks, and The 6th Act. She is also a member of both the Screen Actors Guild and Actors' Equity Association.
Sarah Suzuki, also new to the Festival this year, will be taking on the role of Marina, Pericles and Thaisa's beautiful and virtuous daughter. She has appeared at the American Shakespeare Center, 5th Floor Theater Company, Dixon Place, Target Margin Theatre Company, and many others. Film work includes The Surprise Party, The Elucidation of Dr. Park, Neighborly Love, and Teeth Bait.
Playing the role of Gower, the narrator of the play, is René Thornton Jr. who has become a favorite at the Festival in recent years. In 2019 he appeared here as Orsino in Twelfth Night and Henry Condell in The Book of Will. Previous to that he has played roles in Cymbeline and As You Like It (2002), Damn Yankees and Troilus and Cressida (1999), and Romeo and Juliet and Joseph and the Amazing Technicolor Dreamcoat (1998). He is a resident company member with The Rep in Delaware and has appeared at such theatres as American Shakespeare Center, the Oregon Shakespeare Theatre, and San Diego Rep. He is a member of Actors' Equity Association.
Other actors in Pericles are:
·      Cordell Cole as Thaliard, Lysimachus, and other roles
·      Trent Dahlin as Servant, Pirate, and Ensemble
·      Jovan Davis as Pirate, Lord, and Ensemble
·      Todd Denning as Antiochus, Bolt, and Marshall
·      Kristina C. Harding as Dionyza and Diana
·      Michael A. Harding as Cleon and Ensemble
·      Mauricio Miranda as Soldier, Lord, Knight, and Ensemble
·      Chris Mixon as Simonides, Pander, and Philemon
·      Perry Ojeda as Helicanus, Poor Man, and Ensemble
·      Aidan O'Reilly as Cerimon and Fisherman
·      Connor Padilla as Lord, Servant, and Ensemble
·      Sarah Shippobotham as Lychordia, Bawd, Priestess, and Ensemble
·      Marco Antonio Vega as Leonine, Lord, and Ensemble.
The Festival's 2021 season is June 21 to October 9. Plays will be Pericles, Richard III, The Comedy of Errors, The Pirates of Penzance, Ragtime, Cymbeline, Intimate Apparel, and The Comedy of Terrors. Tickets are available by calling 800-PLAYTIX or visiting www.bard.org.