Announcing the Cast of The Comedy of Errors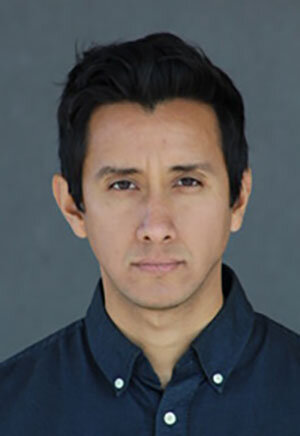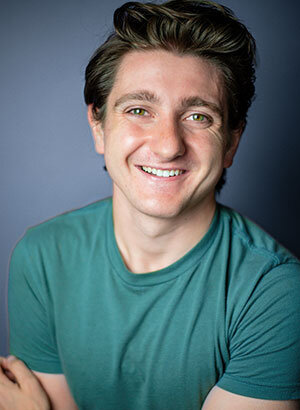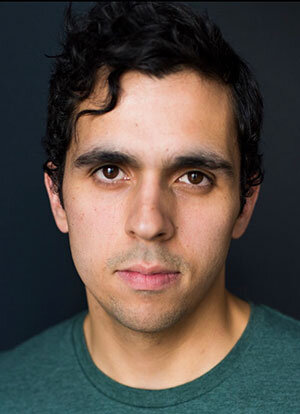 Michael Doherty
Mauricio Miranda
Andrew Plinio
Marco Antonio Vega
Three faces familiar to audiences and one actor making his debut at the Utah Shakespeare Festival will lead the celebration in this season's 1970s Greek island-themed version of The Comedy of Errors which takes the Engelstad Shakespeare Theatre stage beginning June 23.
"I am very excited to be working with Festival favorite Michael Doherty again after our collaborations on The Foreigner and Every Brilliant Thing at the Festival," said director Vincent J. Cardinal. "It's a terrific cast of Festival veterans and newcomers who are ready to have great fun sharing one of Shakespeare's silliest plays."
Doherty will be playing Dromio of Syracuse, one fourth of two sets of zany twins. Andrew Plinio will play his twin brother, Dromio of Ephesus; and Mauricio Miranda and Marco Vega will play the other set of twins, Antipholus of Syracuse and Antipholus of Ephesus.
Michael Doherty (Dromio of Syracuse) first appeared at the Festival in 2015 as Lord Fancourt Babberley in Charley's Aunt, Speed in The Two Gentlemen of Verono, and Tranio in The Taming of the Shrew and in 2018 as Charlie Baker in The Foreigner and Tom Sawyer in Big River. However, he is probably most remembered for his performance as the Narrator in the one-man show Every Brilliant Thing in 2019. He has also appeared off-Broadway in Dublin by Lamplight and in various regional theatres across the country. He is a member of Actors' Equity Association.
Mauricio Miranda (Antipholus of Syracuse) appeared at the Festival in 2019 as Curio in Twelfth Night and numerous roles in The Book of Will, including Ralph Crane. He has also played John Proctor in The Crucible and Tom Joad in The Grapes of Wrath at Connecticut Rep and various roles at New Frontiers International, Indiana Rep, Kansas City Rep, and Phoenix Theatre. He is an Equity Membership Candidate.
Andrew Plinio (Dromio of Ephesus) is new to the Festival this year, but he has worked at numerous other theatres including playing the role of Patrick in The Radio City Christmas Spectacular and appearances as Oliver in As You Like It and Sebastian in Twelfth Night at the London Academy of Music and Performing Arts and several roles at the University of Michigan. He also appeared on television as Billy in HBO's The Young Pope.
Marco Antonio Vega (Antipholus of Ephesus) has appeared in numerous roles at the Festival the past few years including Marco/Puck in William Shakespeare's Long Lost First Play (Abridged), Demetrius in A Midsummer Night's Dream, Bardolph in Henry V and Henry IV Part Two, Hugh Oatcake in Much Ado about Nothing, and Lord of Burgundy in King Lear. He is also the recipient of the Festival's Michael and Jan Finlayson Acting Award.
Fourteen other actors will join these four to inhabit a madcap Greek island paradise, ala Mamma Mia! They are:
·      Finley Caciola as Citizen, Servant, Guard, and Pinch Acolyte
·      Lena Conatser as Luce and Messenger
·      Trent Dahlin as Balthazar and Merchant
·      Jovan Davis as Jailer, Office, and Executioner
·      Kristina C. Harding as Courtesan
·      Michael A. Harding as Egeon
·      Alex Keiper as Luciana
·      Howard Leder as Duke Solinus
·      Desirée Mee Jung as Adriana
·      Nathan Myers as Citizen, Servant, Guard, and Pinch Acolyte
·      Aidan O'Reilly as Angelo
·      Sarah Shippobotham as Abbess and Emilia
·      Jeremy Thompson as Dr. Pinch and Merchant
The Festival's 2021 season is June 21 to October 9. Plays will be Pericles, Richard III, The Comedy of Errors, The Pirates of Penzance, Ragtime, Cymbeline, Intimate Apparel, and The Comedy of Terrors. Tickets are available by calling 800-PLAYTIX or visiting www.bard.org.