Bardway, Baby! Scheduled for August 13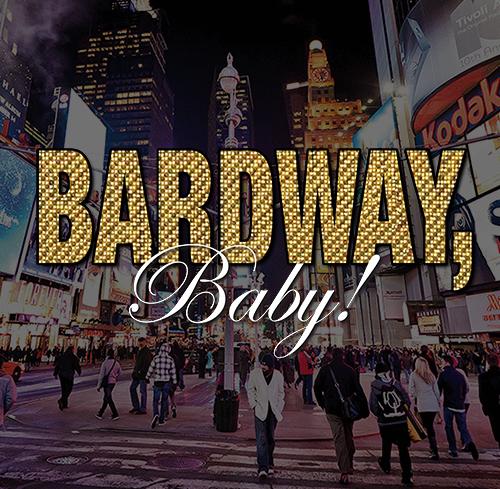 Bardway, Baby!, the Utah Shakespeare Festival's annual fund-raising show featuring Festival company members, is scheduled for August 13 in the Randall L. Jones Theatre. This year the show will feature songs from musicals the Festival has produced in the past, from Man of La Mancha to Joseph and the Amazing Technicolor Dreamcoat, from Les Misérables to South Pacific.
The show will begin at approximately 11:15 p.m., after that evening's performance closes and the theatre is made ready for Bardway, Baby! Tickets are now on sale for $25 each at the Festival ticket office (800-PLAYTIX) or online at www.bard.org.
The show is being directed and hosted by Brandon Burk, who is appearing this season in Much Ado about Nothing, Henry V, and The Three Musketeers. Music direction is by Paul Helm who is the associate music director of The Cocoanuts and is appearing as Marcus Moscowicz in Murder for Two.
Bardway, Baby! is a fundraising event for the Festival's Artistic Initiative Fund which was established by Artistic Directors David Ivers and Brian Vaughn to provide funds outside of the regular operating budget to support the Festival's growth in artistic excellence. Money raised is used to increase the size and artistry of the Festival's shows, including helping pay for larger-scale productions and new technology.            
"It allows artists to dream a little bit more," said Ivers.