Cabaret Presents Festival Performers in a Different Light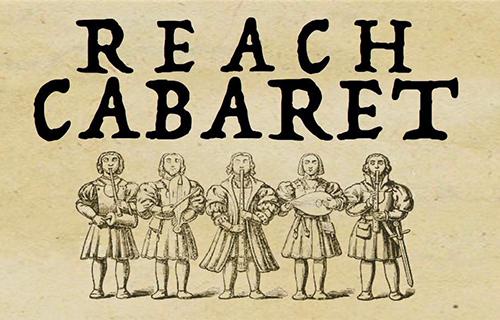 The REACH Cabaret once again is offering its late-night variety show, with a chance to see Festival actors and artists perform in a different light. The REACH Cabaret is each Thursday through September 8 at 11 p.m. at Off the Cuff Comedy, 913 S Main Street.
A $10 donation at the door supports REACH (Really Eager Actors Crying Hire). The money is used to bring directors and other theatre professionals from across the country to the Festival to see the work of (and perhaps hire) Festival actors and artists.
The variety show is new every week and features a variety of entertainment from song and dance to stand-up comedy, magic, and juggling.
"It's a great way to relax and enjoy some different entertainment," said Joshua Stavros, Festival media and public relations manager. "It's fun and unique, and you never know what, or who, you might see."