Call for Artists: The Adams Theatre 2015 Farewell Art Exhibit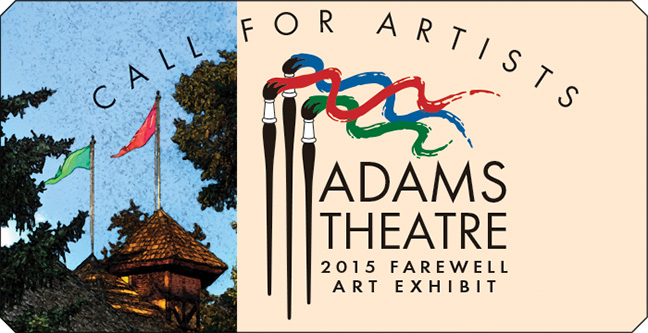 CEDAR CITY, UT - To celebrate and commemorate the final season in the historic Adams Shakespearean Theatre, the Utah Shakespeare Festival is sponsoring a juried exhibition of artistic depictions of this beloved and beautiful building.
The Festival is asking artists from all mediums to submit original artwork by April 1, 2015. The exhibition will be juried, and accepted artwork may be for sale or solely for exhibition. Artwork will be displayed in the Randall L. Jones Theatre lobby June 25 through October 31, 2015. Artists may also produce prints to be sold at the Randall Gifts and Gallery, if they desire.
Submitted artwork must have the Adams Theatre, in whole or in part, as the motif. All visual media will be accepted, including, but not limited to, oil paintings, watercolors, stained glass, photography, mosaics, bronze work, pastels, pencil or ink drawings, wood carvings, quilts, and ceramics.
"The Adams Theatre has some incredibly beautiful and unique architecture," said Phil Hermansen, Festival art director and coordinator of the exhibit. "I hope artists from anywhere will visit and then submit their artistic interpretation of this beloved building."
If you have questions or you'd like to submit a jpeg of your work, email Phil Hermansen at hermansen@bard.org
Tickets are on sale for the Festival's 54th season, which will run from June 25 to October 31, 2015. The eight-play season includes Shakespeare's King Lear, The Taming of the Shrew, Henry IV Part Two and The Two Gentlemen of Verona. The season will also include Peter Shaffer's Amadeus, Rodgers and Hammerstein's South Pacific, Charley's Aunt by Brandon Thomas and Steven Dietz's adaptation of Bram Stoker's Dracula. For more information and tickets visit www.bard.org or call 1-800-PLAYTIX.