Cedar City Council Creates Shakespeare Lane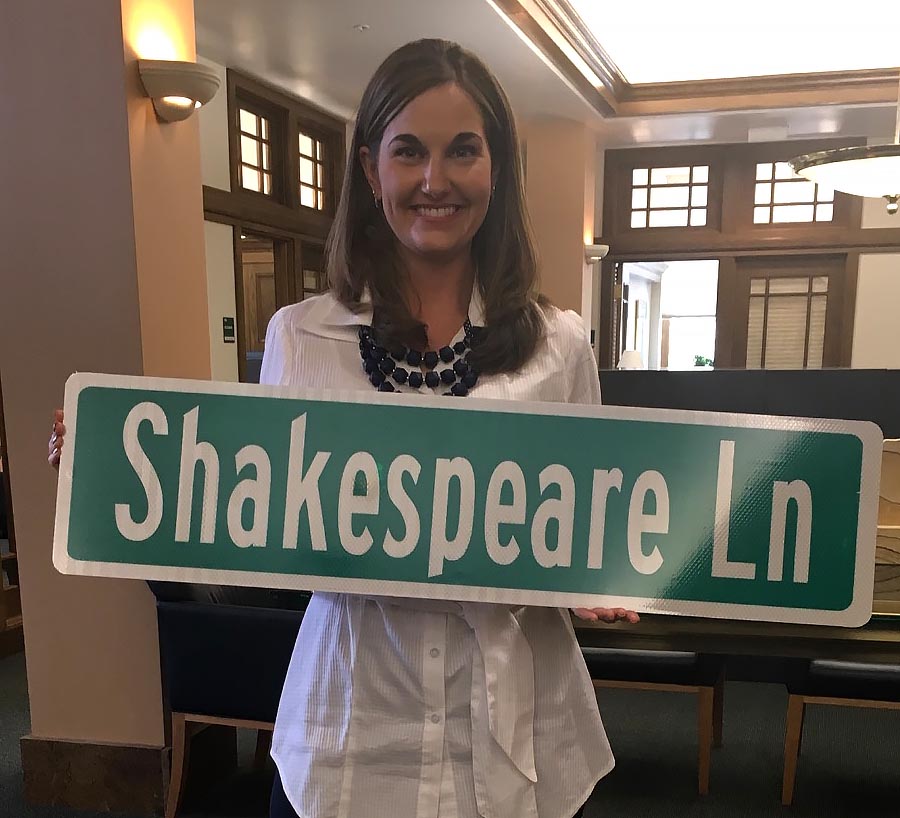 Mayor Maile Wilson
CEDAR CITY, UT — Just in time for the opening of the 2016 Utah Shakespeare Festival and the new Beverley Taylor Sorenson Center for the Arts, the Cedar City Council has changed the name of College Avenue between 100 West and 300 West to, appropriately, Shakespeare Lane.
The two block street borders the new center for the arts to the south and already sports new street signs recognizing the change.                                                                                  
"We at the Utah Shakespeare Festival are grateful to Cedar City for this thoughtful and meaningful gift," said Joshua Stavros, Festival media and public relations manager. "Thanks to Mayor Maile Wilson and the city council for making it happen in this monumental year for the Festival. It is representative of the excellent working relationship between Cedar City, its residents, Southern Utah University, and the Utah Shakespeare Festival."
"We know our residents and guests traveling down Shakespeare Lane will feel the spirit of welcome and hospitality as they come to see a play, enjoy The Greenshow, or see the latest exhibit at the Southern Utah Museum of Art," he added.