Shakespeare's Characters Deal with COVID-19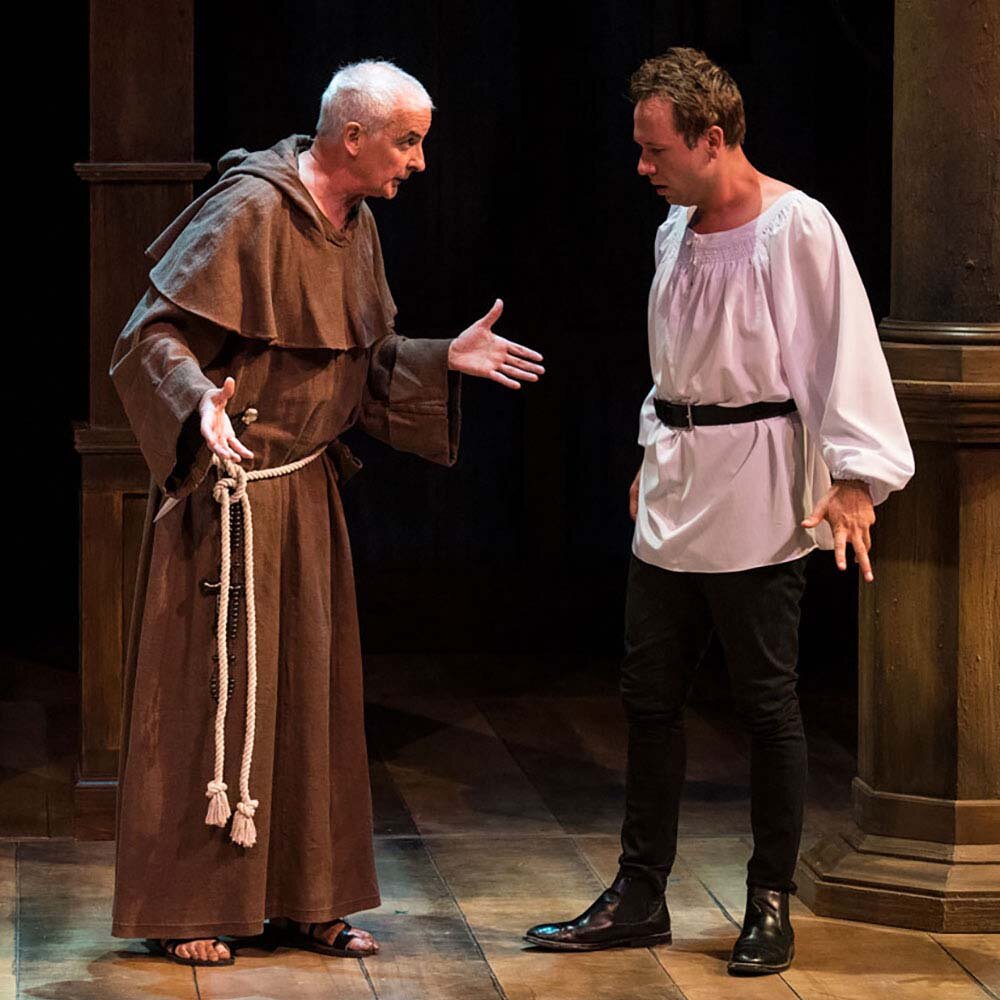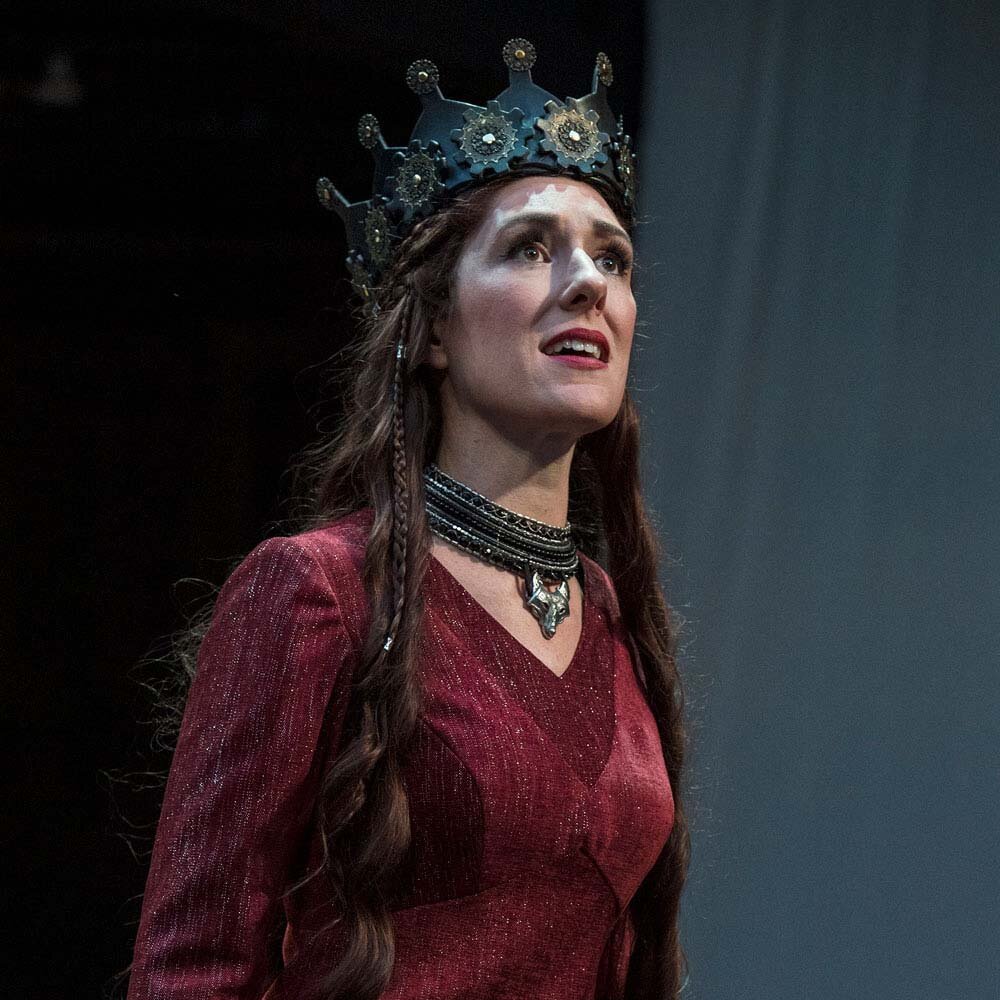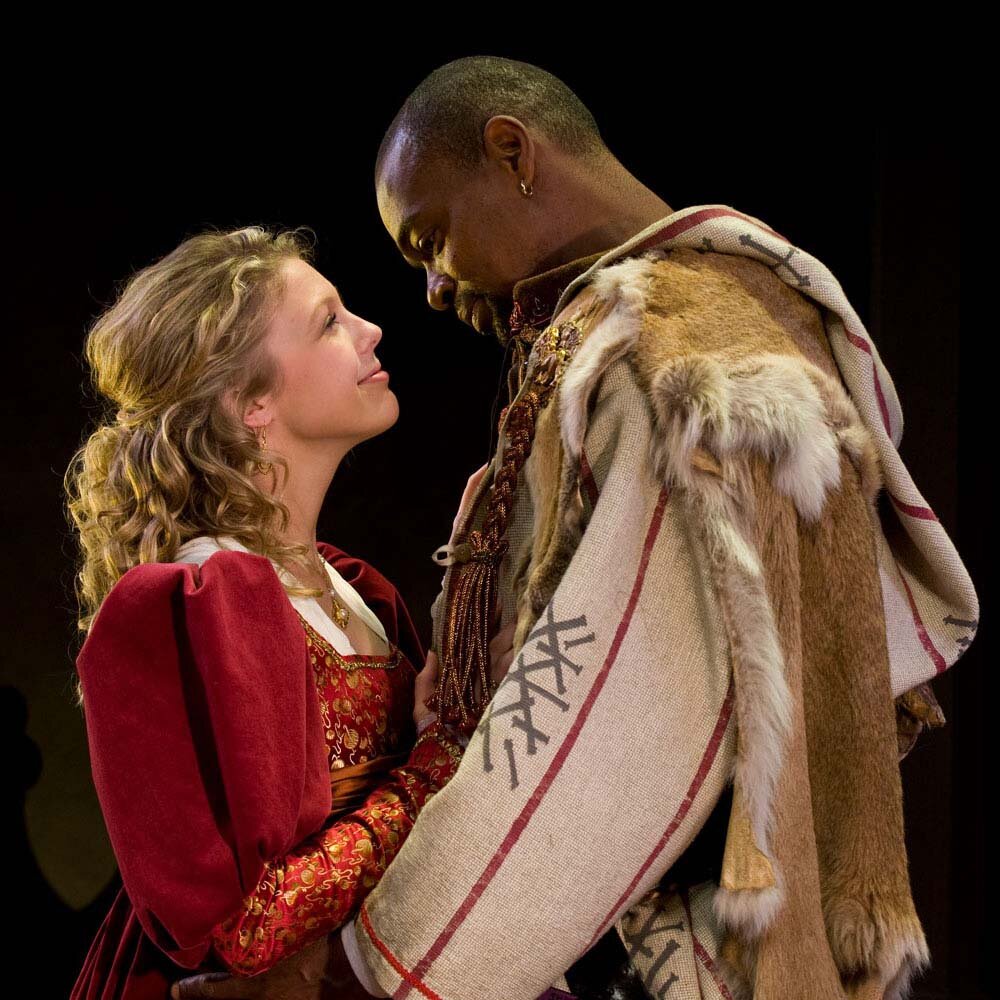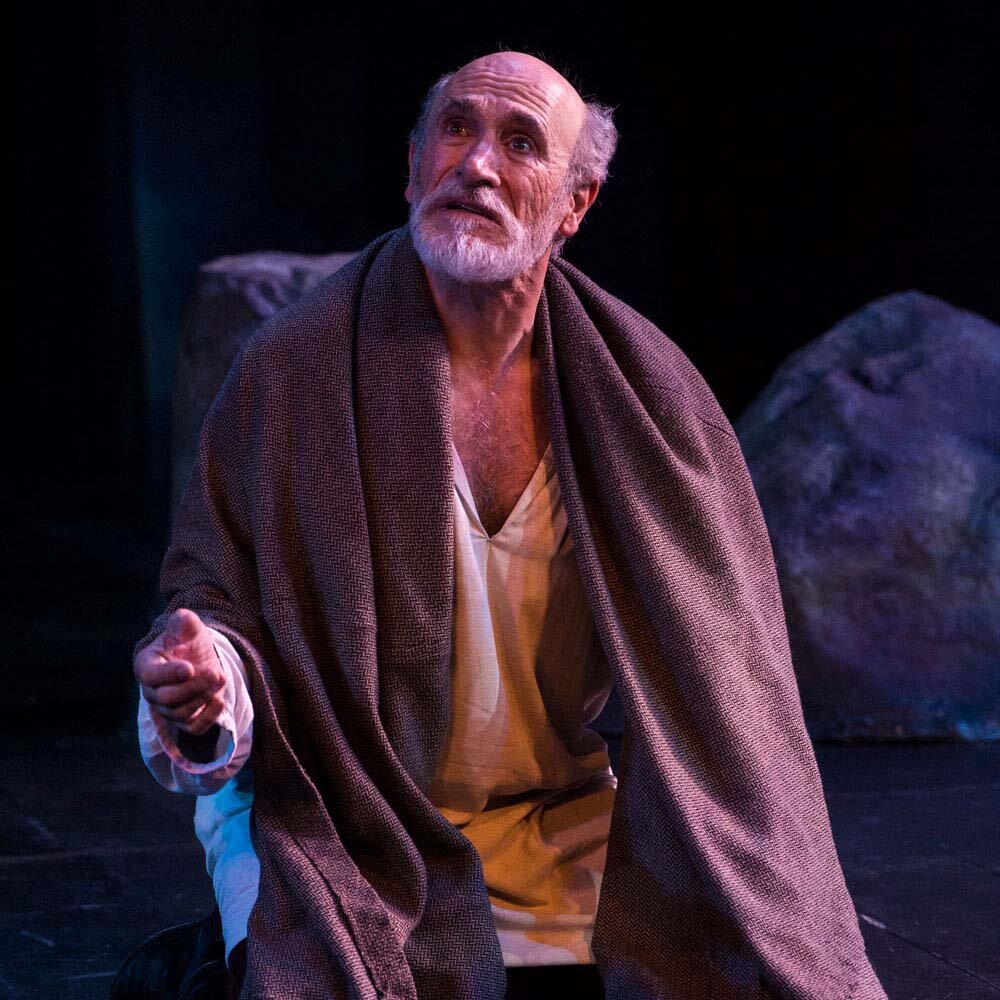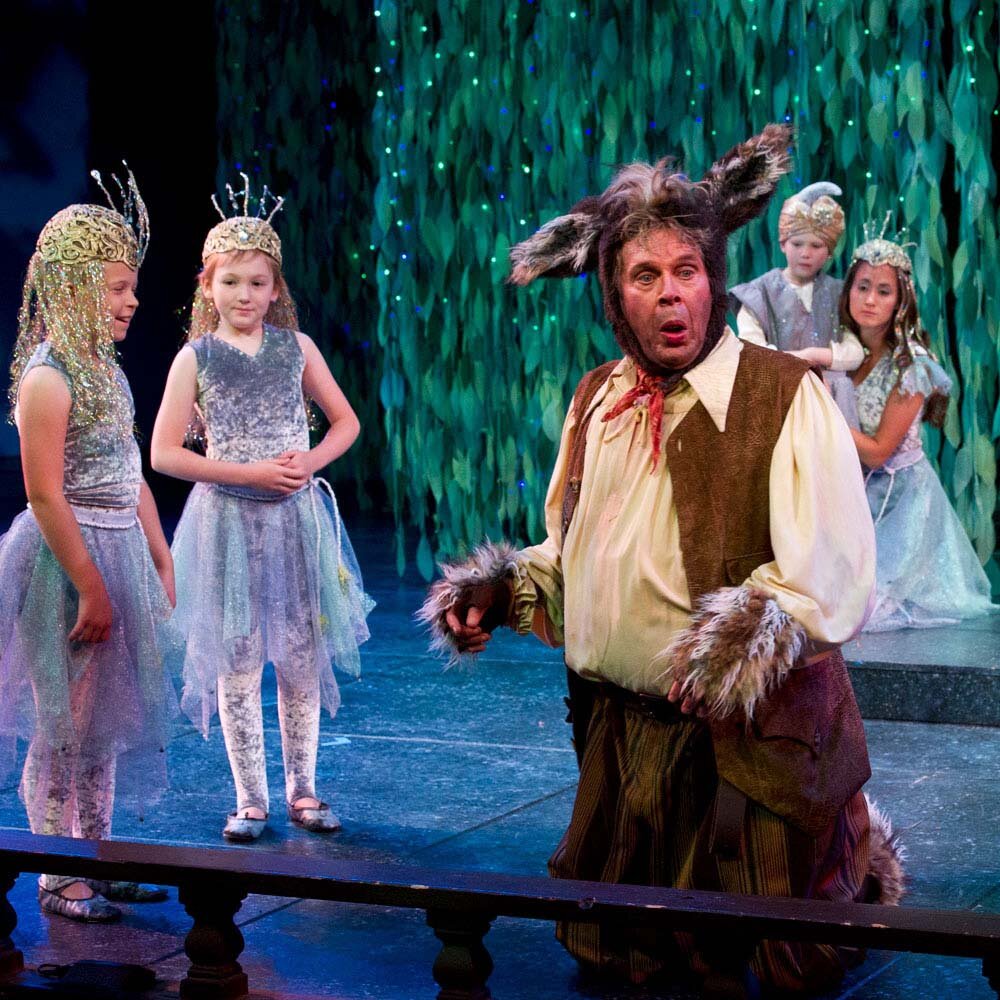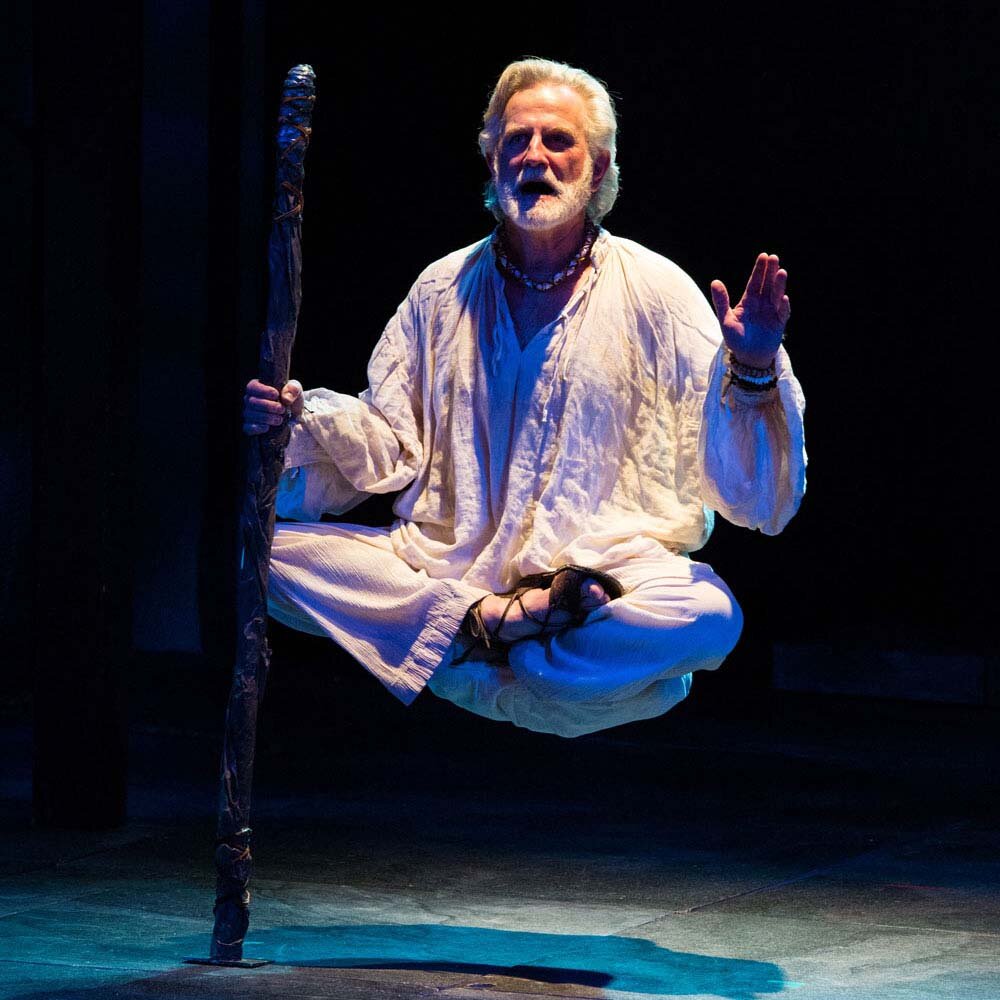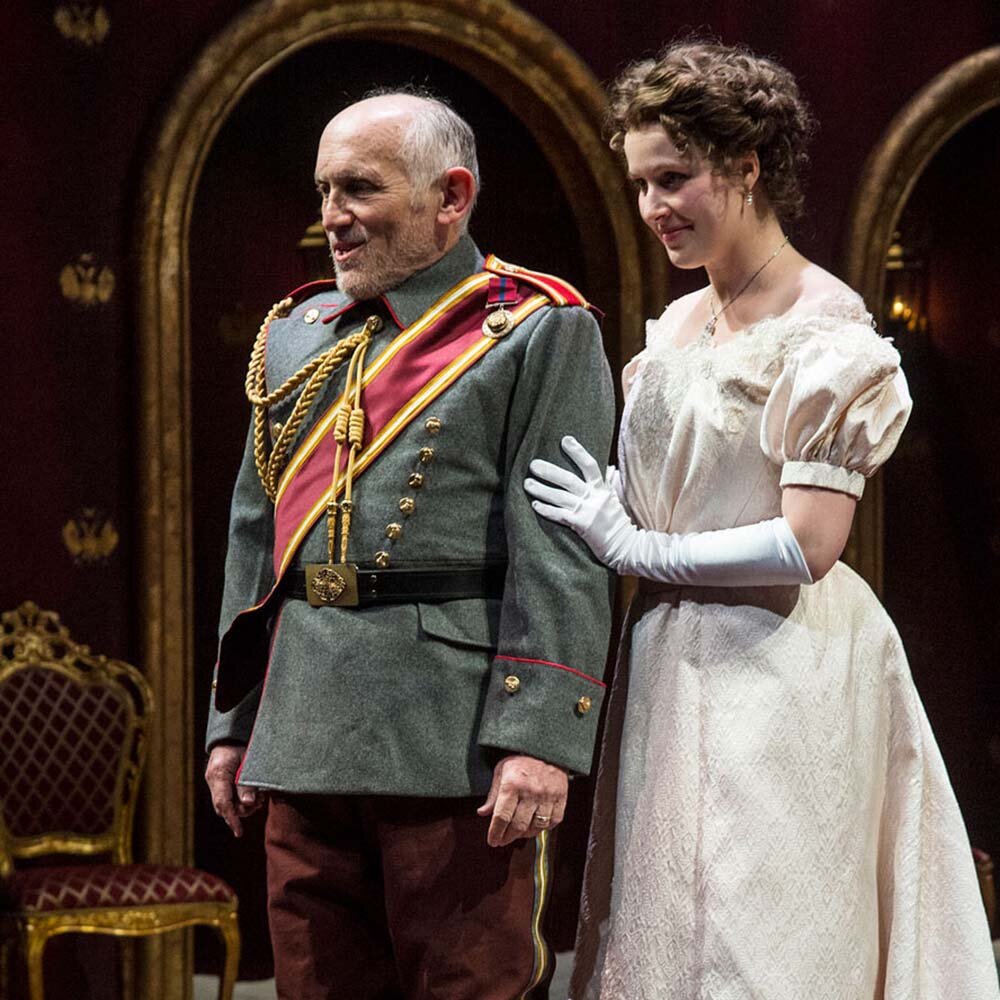 Mercutio, Romeo's bestie, famously pronounced "A plague on both your houses!" If a plague had affected them, they would have had to be very creative to keep themselves busy, just as we are doing today. But do you ever wonder what other Shakespeare characters might do during this pandemic if they had to isolate and socially distance?
Jonathan Gillard Daly (left) as Friar Lawrence and Shane Kenyon as Romeo in Romeo and Juliet, 2017.
FRIAR LAWRENCE FROM ROMEO AND JULIET
Uses email to communicate with his fellow monks which during a crisis ensures delivery of his messages, unlike that hand-written letter which didn't get through that one lousy time.

Creates and markets a new line of sleeping pills.

Insists that newlyweds who marry in secret only rub elbows and wear face masks.
Katie Cunningham as Lady Macbeth in Macbeth, 2019.
LADY MACBETH
Writes a self-help book for women with weak husbands.

Considers starting a line of hand soaps for more efficient hand-washing.

Looks forward to the day when she can again host local politicians in her home.
Lindsey Wochley (left) as Desdemona and Jonathan Earl Peck as Othello in Othello, 2008.
DESDEMONA FROM OTHELLO
Perfects her needlepoint, specifically that of fruit on handkerchiefs.

Is bummed about canceling her and Othello's boat cruise to Cyprus.

Takes to sleeping in a luxury hammock and gives up using pillows.
Tony Amendola as Lear in King Lear, 2015.
KING LEAR
Considers re-landscaping his yard; starts by dividing it into three fairly significant sections to make the job easier—or so he thinks.

Prefers a walk in the rain to staying inside a minute longer.

Next time he has to stay isolated for a long period of time, he is NOT staying with either of his oldest two daughters! 
Max Robinson as Nick Bottom in A Midsummer Night's Dream, 2011.
BOTTOM FROM A MIDSUMMER NIGHT'S DREAM
Searches online for other "lamentable comedies" and makes it a goal to memorize all the parts because he's that talented.

Doesn't sleep well because of super vivid dreams involving weird forests, crazy fairy romances, and equine body parts.

Orders some plaster, loam, and roughcast from Home Depot to build that wall he's been meaning to get to.
John Ahlin as Sir John Falstaff in The Merry Wives of Windsor, 2018.
FALSTAFF FROM HENRY IV PARTS ONE AND TWO AND THE MERRY WIVES OF WINDSOR
Brags on Facebook that he found the last package of toilet paper at the store, but conveniently neglects mentioning that he swiped it from an elderly lady's cart when she wasn't looking.

Denies having eaten all of his roommate's quarantine snacks within the first three days; also refuses to pay for any of it when he finally admits it was him.

Has a deep aversion to laundry and laundry baskets.

Creates multiple profiles on Tinder to flirt with the ladies since going to the pub is not an option right now.
Jeb Burris (left) as Orlando and Cassandra Bissell as Rosalind in As You Like It, 2017.
ORLANDO FROM AS YOU LIKE IT
Quarantining with his brother Oliver means only one thing: daily angry wrestling matches.

Seems to have a thing for the tomboy girl who lives next door.

Is forced by social distancing to simply leave her cryptic post-it notes on her potted porch plants.
Henry Woronicz as Prospero in The Tempest, 2013.
PROSPERO FROM THE TEMPEST
Takes social distancing to an extreme and moves to a private island with his daughter.

Changes LinkedIn profile to RIFed CEO.

Discovers he enjoys "Magic: The Gathering" video game.
Armin Shimerman (left) as Polonius and Emma Geer as Ophelia in Hamlet, 2019.
POLONIUS FROM HAMLET
Enjoys copious hours during self-isolation pontificating and journaling words of wisdom to someday tell his children.

Is asked by neighbors to stop spying over the fence and listening in on others' conversations.

Can't wait for his next Zoom call with coworkers to give another highly motivating speech about the importance of wearing masks in public.
 As you can see, Shakespeare's characters could get pretty creative keeping busy during a modern-day pandemic. Whether they would easily adapt to social distancing or go mad with the lack of social activities, perhaps we can learn a thing or two about how to spend our time right now. One thing's for certain: Shakespeare's characters always help us learn lessons about our own day and age.