Community Leaders to Star at "Make a Scene"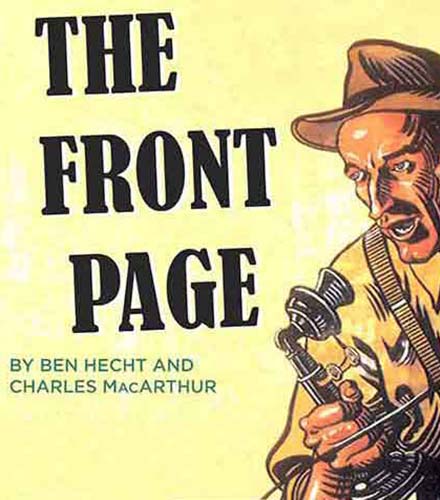 The Utah Shakespeare Festival is inviting everyone to Make a Scene and join them in their annual fundraising event in Salt Lake City February 8, 2019 at 7 p.m. in Harman Hall Theatre—with a twist that is sure to make this the best time you've ever had at a fundraising event.
The evening will feature a staged reading of the hilarious play The Front Page, with several local and state politicians, business leaders, and media personalities starring in various roles. A reception with gourmet food stations will follow the performance. Harman Hall Theatre is located at 3333 Decker Lake Drive in West Valley City.
This madcap comedy by Ben Hecht and Charles MacArthur is set in a 1920s Chicago newsroom and will definitely tickle your funny bone—especially when such local celebrities as Lieutenant Governor Spencer J. Cox, media personalities Don Hudson and Doug Fabrizio, and various senators, representatives, and business leaders take the stage. The show will be directed by Festival Founder Fred. C. Adams and popular Festival actor Quinn Mattfeld. 
"This event will be unlike anything the Utah Shakespeare Festival has ever done in its 57-year history," said Adams. "You will have the time of your life as you laugh along with many cultural and political leaders and celebrities throughout Utah. Please, come laugh with us and support the many important education programs at the Utah Shakespeare Festival."
The ticket price is $275 and is all inclusive; no additional fundraising will be part of the event. Honorees for the evening will be former President of the Utah Senate Wayne L. Niederhauser and Dominion Energy.
For information, the latest casting, and to order tickets, visit bard.org/make-a-scene, call Director of Development Donn Jersey at 435-586-7880, or email info@bard.org.