Costume Director Receives Distinguished Achievement Award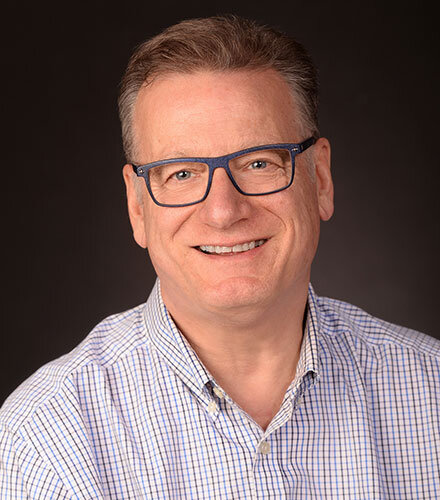 Jeffrey Lieder
By Parker Bowring
Jeffery Lieder, Utah Shakespeare Festival costume director, has received the Distinguished Achievement Award for Costume Design and Technology from the United States Institute for Theater Technology (USITT). According to the USITT website, the award, "honors individuals who have established meritorious career records in specific fields of expertise in any area of design or technology in the performing arts or entertainment industry."
Lieder has been a part of the Utah Shakespeare Festival for 35 seasons, directing the creation of costumes for all the performances and productions at the Festival. "For the first 33 seasons, I also was also a professor at the University of Wisconsin-Milwaukee, commuting back and forth each summer.  Because of the combination of my academic and professional lives, I was able to open doors for student artisans and give them an opportunity to test their skills in a professional setting.  Many of the staff who got their start at the Festival are now in leadership roles at major companies across the country," said Lieder.
Two years ago Lieder retired from the University of Wisconsin-Milwaulkee and moved west to live in Cedar City year-round. "When I drove west for the first season, I never thought that the Festival would be my artistic and full-time home," said Lieder, reflecting on his time at the Utah Shakespeare Festival. 
The United States Institute for Theater Technology plays a large and important role in American theater, with more than 6,000 members from across the U.S. and worldwide. The Institute fosters collaboration and communication at all levels and provides vast resources to its members. The institute also connects performing arts design and technology communities and provides a platform for lifelong learning. 
Lieder has been a member of USITT for more than 40 years, and each year the Costume Commission of the Institute plans and hosts the summer Costume Symposium. With the support of the Utah Shakespeare Festival, Lieder was able to host four events over the years. "The events, lasting three days each, attracted about 40 participants of all skill levels.  Master teachers introduced new skills, and the participants were introduced to the wonder of the Utah Shakespeare Festival! At the first symposium in the 1990s, then Governor Michael O. Leavitt spoke to the group at lunch about how he learned to wear tights when he was a trumpeter in The Greenshow," said Lieder.
Because of the ever-changing social climate due to COVID-19, the annual USITT conference in Houston for 2020 was canceled. It will instead be held in Columbus, Ohio in 2021. Here all the award winners will be formally recognized. Lieder is looking forward to connecting with friends and colleagues at that time.
Reflecting on what the award means to him, Lieder said, "I am honored to be nominated for this recognition.  The artistry of interpreting costume design to reality is an important part of the theatrical process, and this award shines a light on that process.  This award reflects on the collaborative work we do at the Shakespeare Festival and I am happy to accept on behalf of and share it with the talented staff at the Festival."