E. L. Doctorow: The Man behind Ragtime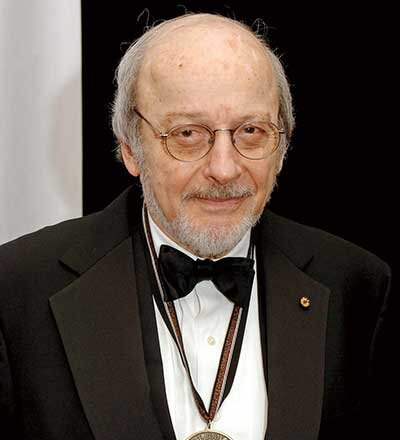 E. L. Doctorow
By Kathryn Neves
In the twenty-five years since it was first staged, Ragtime has become a much beloved and produced musical. It swept the 1998 Tony Awards, nominated for thirteen and winning four—including Best Book of a Musical and Best Original Score. Some consider Ragtime to be the Great American Musical for its portrayal of the cross-section of American life at the turn of the century; most exciting, it's the featured musical for the sixtieth anniversary season at the Utah Shakespeare Festival. Ragtime's moving score and sweeping story captivate the hearts of nearly everyone who sees it. However, not everyone knows that this musical began as a novel. Ragtime, and the author behind it, is responsible for one of the most celebrated musicals in America.
Ragtime was written by E. L. Doctorow and published in 1975. With accessible yet intricate prose, Doctorow weaves the stories of a white, upper middle-class family; a black family facing discrimination and oppression; and an impoverished Jewish immigrant family. With this melting pot of cultures and ideas, Doctorow paints a picture of life during one of the most tumultuous times in American history. Intertwined with these families are a multitude of important historical figures; Sigmund Freud, Harry Houdini, Evelyn Nesbit, J.P. Morgan, Emma Goldman, and Booker T. Washington all play significant roles in the story. This is perhaps where the musical diverges from the novel the most; the novel delves deep into the lives and personalities of the historical figures, while the musical focuses in on the development of the fictional characters of the story.
E. L. Doctorow was not only a writer, but an editor and a professor. In fact, he was a visiting professor at the University of Utah in 1975. However, Doctorow is known most widely for his works of historical fiction. He is considered to be one of the greats of contemporary literature: he wrote in a variety of styles and genres, but largely focused on history. He was the go-to author for historical fiction. It's no wonder, then, that he focused so much on the history in Ragtime. It was important for him to make these larger-than-life figures accessible; he wanted his readers to understand that these monoliths were real people. By placing them on the same level as his down-to-earth original characters, Doctorow made the likes of Harry Houdini and Booker T. Washington seem all the more real and relatable. It's almost like Ragtime was the Hamilton of its time!
Novelist Jay Parini said that Doctorow "showed us again and again that our past is our present, and that those not willing to grapple with 'what happened' will be condemned to repeat its worst errors." It's no wonder that Ragtime rings so true today! In our tumultuous times, the stories of Coalhouse Walker and Tatah and Mother and Father feel more relatable and real than ever. Even though the musical is a bit different from Doctorow's novel, they both tell a universal story of equality, tolerance, and the fight for justice in an America that is not so distant from our own.