Festival Announces New Executive Producer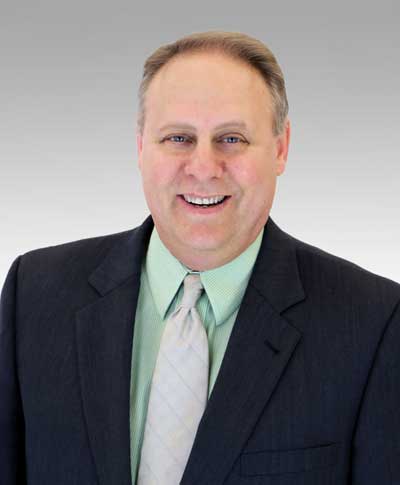 CEDAR CITY, UT — The Utah Shakespeare Festival announced today the hiring of Frank Mack, a veteran of theatre companies across the United States, as its new executive producer, replacing the recently retired R. Scott Phillips. Mack will join the Utah Shakespeare Festival on September 1.
Hailing from Connecticut, where he is currently serving in a leadership role at the Connecticut Repertory Theatre and teaching arts administration at the University of Connecticut, Mack is eager to bring his expertise to the Tony Award-winning Festival, located in Cedar City, Utah. He said, "I am excited by the opportunity to join this amazing organization. I have been inspired by the deep commitment to the Festival held by the community of Cedar City, the staff, board, leaders at Southern Utah University, and its audience. I am enthused by the extraordinary artistic achievements of the Festival and eager to become an active part of it."
Mack has also worked as managing director at the California Shakespeare Festival in Berkeley, California; Geva Theatre Center in Rochester, New York; the New Jersey Shakespeare Festival in Madison, New Jersey; and Connecticut Repertory Theatre. His skill set includes an emphasis on making data-informed decisions and cultivating long-term, mutually beneficial relationships with stakeholders. Mack has served as a management consultant at Center Stage in Baltimore, Maryland; the African Continuum Theatre Company in Washington, DC; the Contemporary American Theatre Festival in Shepherdstown, West Virginia; and community and university arts organizations along the east coast.
The new executive producer plans to attend the opening celebrations and fundraising gala at the Utah Shakespeare Festival the first weeks of July and begin his full-time duties in September.
Utah Shakespeare Festival Board Chair Jeffery R. Nelson led the search committee tasked with filling this role. "Through the selection process, I've been very impressed with Frank Mack," he said. "Not only is he a smart, capable, and decisive leader, but he's a passionate advocate for the arts and especially theater. Frank has a unique ability to inspire and guide continual improvement and growth with a friendly yet persistent persuasion that I am confident will help us continue to build on the strong foundation already established by Fred Adams and Scott Phillips. Frank is the right leader at the right time for the Utah Shakespeare Festival, and I am very excited for our bright future."
"I'd also like to express my sincere gratitude for the diligent efforts of the search committee which included a broad representation of members of both the Festival and SUU Community," Nelson added. Search committee members included Nelson, Ken Adelman, Jeff Larsen, and Ginger Anderson representing the Festival's board of governors; David Ivers and Brian Vaughn representing the Festival; Stuart Jones and Shauna Mendini representing Southern Utah University; and Marty Larkin and Susan Wooten representing the Cedar City community. Consultants David Mallette and Stephen Richard from Management Consultants for the Arts worked with the search committee throughout the process. 
Southern Utah University, home of the Festival, is also happy to welcome Mack in this role. SUU President Scott L Wyatt said, "After an exhaustive national search and conversations with more than 150 artistic professionals around the country, I am thrilled that Frank Mack has agreed to join the Utah Shakespeare Festival as its new executive producer. The arts are more important now than they have ever been, and Frank will bring a wealth of experience and level of sincerity that will help the Festival grow as we entertain, inspire and transform individuals and communities."
"I am eager to work alongside Frank during this historic new chapter in the Festival's legacy, added Festival Artistic Director Brian Vaughn. "Frank comes with a wealth of experience in both professional and academic theatre, and I am confident our collaboration will be a rewarding one. I'd like to extend my personal gratitude to the search committee, our staff, the Festival board of governors, and Zach Murray, interim executive director, for their patience and advocacy during this transition." 
As part of the reorganization of Festival leadership prompted by David Ivers' departure earlier this month, Brian Vaughn has been named as sole artistic director, helming the leadership of the artistic product of the Festival. Earlier this year, co-artistic director David Ivers left the Festival to become artistic director at the Arizona Theatre Company.
Regarding the leadership changes, Festival Founder Fred C. Adams is positive about the future: "I think we have the right people to carry my legacy forward and protect the festival's integrity," he said. "I think that Frank has the personality and people skills to fit into this position comfortably. This is a crucial role for the growth of the Festival, and I think he has the skills and experience to be a huge success. I am looking forward to having him here, and I hope our community, our volunteers, our guests, and our donors will welcome him warmly."
Tickets are now on sale for the Festival's 56th season, which will run from June 29 to October 21. This year's plays are Romeo and Juliet, As You Like It, Shakespeare in Love, Guys and Dolls, A Midsummer Night's Dream, Treasure Island, The Tavern, How to Fight Loneliness, and William Shakespeare's Long Lost First Play (abridged). For more information and tickets visit www.bard.org or call 1-800-PLAYTIX. For information about the fundraising gala on July 14, call 435-586-7880.
The Utah Shakespeare Festival is part of the Beverley Taylor Sorenson Center for the Arts at Southern Utah University, which also includes the Southern Utah Museum of Art (SUMA).