Fall Food Drive at the Festival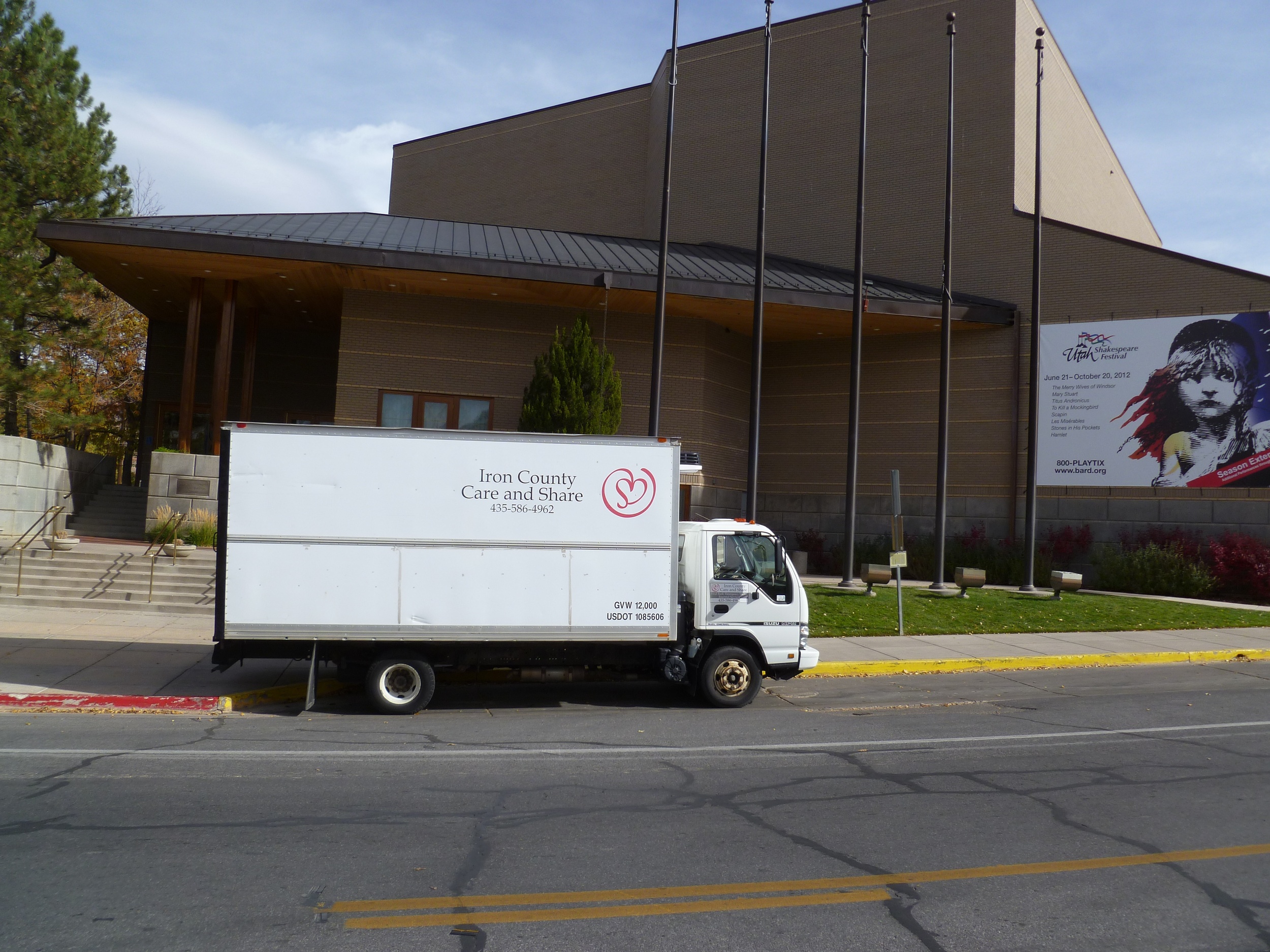 Help Families in Need During the Fall Food Drive at the Utah Shakespeare Festival
Cedar City, UT – The Utah Shakespeare Festival is once again collecting food for the less fortunate in our community. The 12th annual Fall Food Drive will be September 11 to October 31, with a goal to exceed last year's donation of 3,467 pounds of food to the Iron County Care and Share.
Local residents can participate by donating six items of nonperishable food per individual on the day of the performance directly to the Festival and receive a half-price ticket to any Tuesday through Thursday performance, including previews on September 24 and 25. This offer is also valid to Charley*'s Aunt* on September 11, 12 and 19. Food donation barrels will be located in the Randall L. Jones Theatre lobby next to the ticket window.
"The support of our community is so critical to the success of the Utah Shakespeare Festival Fall Food Drive," said Executive Director R. Scott Phillips. "Since 2003 the Festival has provided a forum where generous and caring playgoers can see great theatre and support those less fortunate through our annual fall food drive.  And over the years, our guests have demonstrated time and time again their generosity and support of those in need by supplying food as part of a ticket purchase."
Residents of Iron, Washington, Kane, Garfield, Sevier, Piute, and Beaver counties in Utah are eligible for the discount, as well as patrons from Lincoln County, Nevada. All residents should bring proof of residency and six nonperishable food items for each discounted ticket they wish to purchase. This offer is good Tuesday through Thursday on the day of the performance only. There is a limit of four discounted tickets per resident I.D.
Along with the food drive, Festival actors, musicians and company members will be hosting a special, one-night only benefit concert with all proceeds being donated to the Iron County Care and Share. Singing for Supper will take place on September 1 at 11 p.m. at Off the Cuff Comedy Club located at 913 S Main Street in Cedar City. The suggested donation is $10 with all proceeds going to the Iron County Care and Share.
Featured performers will be Natasha Harris, Larry Bull and Melinda Pfundstein, as well as many other Festival members. The event will also include a bake sale that patrons can enjoy during the event as well as a bin for patrons to donate canned goods, toiletries, feminine products, or linens.  The Festival hopes to raise awareness, food and monetary donations for our community members in need this fall.
Tickets for the Festival's 2015 season, which will run until October 31, are now on sale. The fall season includes The Two Gentlemen of Verona and Dracula as well as Charley*'s Aunt*.For more information and tickets visit www.bard.org or call 1-800-PLAYTIX.
The Iron County Care and Share was founded in 1984 by a group of local churches of different denominations to address the issue of hunger in our community. Working with partners in the community, neighboring counties, and in the state, the Iron County Care and Share is able to help homeless and low-income individuals and families work toward self-sufficiency. The Iron County Care and Share is located at 900 North 222 West Cedar City, Utah.