Festival Announces 2017 Words3 Titles, Playwrights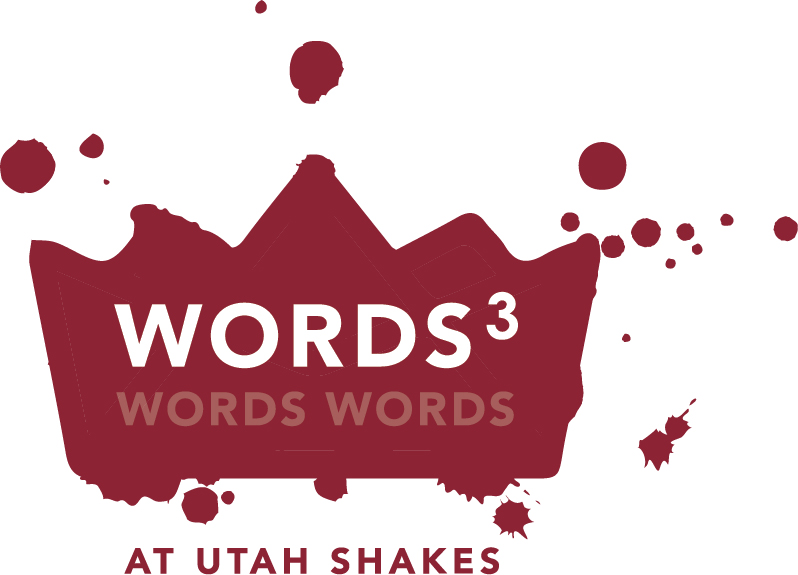 CEDAR CITY, UT—The Utah Shakespeare Festival recently announced play titles and playwrights for its 2017 new plays program Words Cubed.
Featured in the play readings in the Eileen and Allen Anes Studio Theatre will be Shrew! by Amy Freed (August 4, 5, and 30, and September 1) and Pearl's in the House by Art Manke (August 11, 12, and 31, and September 2).
The Festival announced last autumn a new name, an increased commitment, and an enhanced mission for its new plays program, and this season will see the fruits of these labors thus far. The new name of the program, Words Cubed, comes from a line in Hamlet, "Words, words, words," and focuses the new program firmly on the text and work of playwrights. The two playwrights will spend a week at the Festival working with professional directors and actors to refine the plays which will then be presented as staged readings, followed by an instructive discussion between the playwright, actors, and audience members.
Shrew! by Amy Freed
Most people are familiar with Shakespeare's The Taming of the Shrew, but what if a modern playwright were to reinterpret the play in an attempt to give it more gender parity, more balance? What would be different? The answers are in Amy Freed's delicious Shrew!, a hilarious new take on Shakespeare's classic battle of the sexes.
Amy Freed is the author of  Shrew!; The Monster Builder; Restoration Comedy; The Beard of Avon; Freedomland; Safe in Hell; The Psychic Life of Savages; You, Nero; and other plays.   Her work has been produced at South Coast Repertory Theater, New York Theater Workshop, Playwright's Horizons, Seattle Repertory, Berkeley Rep, the Goodman, Arena Stage, and other theatres.  Playwriting awards include D.C.'s Charles MacArthur Award, N.Y. Art's Club's Kesselring Prize, and LA and Bay Area Critics' Circle Awards.  She was a Pulitzer Prize Finalist (Freedomland.) She currently serves as artist-in-residence at Stanford University.                                                          
Pearl's in the House by Art Manke
This small cast musical play focuses on the life of Pearl Bailey. A performer, writer, and special delegate to the United Nations in a racially-charged mid-twentieth century America, Bailey was a trailbrazer for African-American women and refused to be defined by the color of her skin. Yet, in Manke's story, a talk-show host in 1987 questions many of her motives; so Bailey responds the only way she knows how—through her music.
Art Manke is also the playwright, along with Douglas Langworthy, of an adaptation of D. H. Lawrence's Women in Love. He is an award-winning director whose work has been seen across the country at South Coast Repertory, Denver Center Theatre Company, Pasadena Playhouse, Milwaukee Repertory, Oregon Shakespeare Festival, Mark Taper Forum, Chicago Shakespeare Theatre, Seattle Repertory Theatre, and many others. He is the co-founder and former artistic director of A Noise Within.
"The Utah Shakespeare Festival has committed its resources and vision to support new works. The ideas of these works should inspire audiences to engage about the importance of fostering the 'Shakespeares of tomorrow,'" said David Ivers, artistic director. "The plays we have chosen for 2017 will drive that vision forward."
Tickets are now on sale for all Festival plays: Words Cubed readings of Shrew! and Pearl's in the House, as well as regular season full productions of As You Like It, Shakespeare in Love, Romeo and Juliet, Guys and Dolls, A Midsummer Night's Dream, Treasure Island, The Tavern, William Shakespeare's Long Lost First Play, and How To Fight Loneliness. For more information and tickets visit www.bard.org or call 1-800-PLAYTIX.
The Utah Shakespeare Festival is part of the Beverley Taylor Sorenson Center for the Arts at Southern Utah University, which also includes the Southern Utah Museum of Art (SUMA).