Festival Announces 2020 Season Directors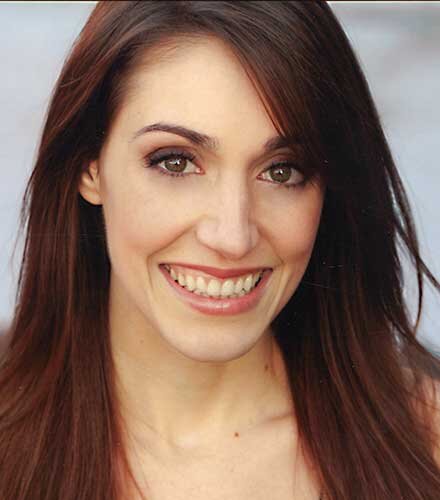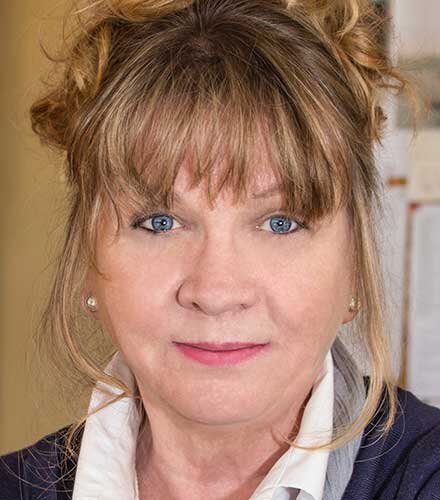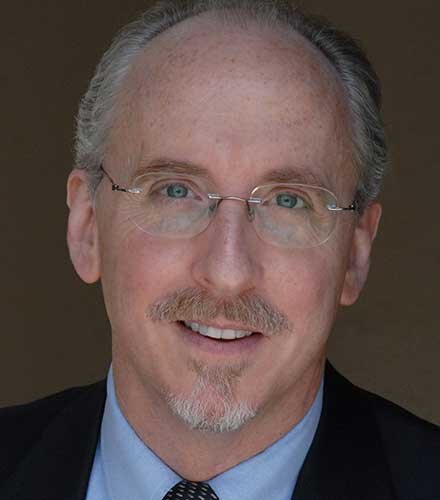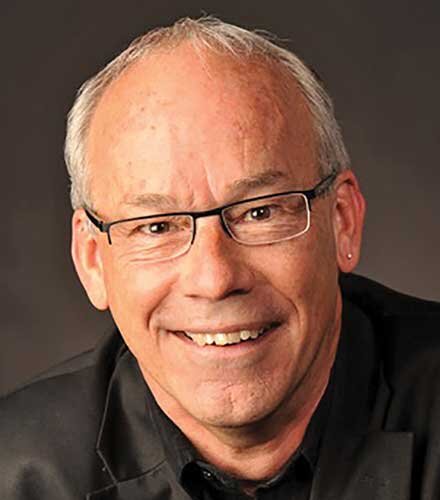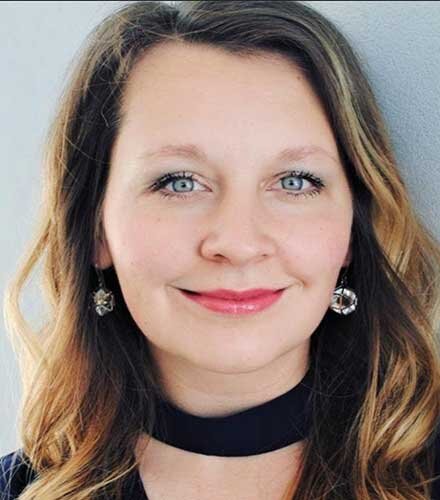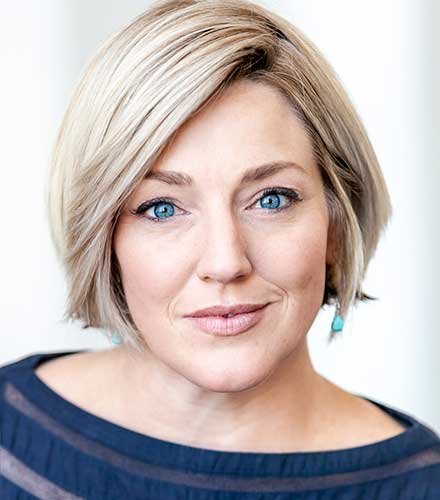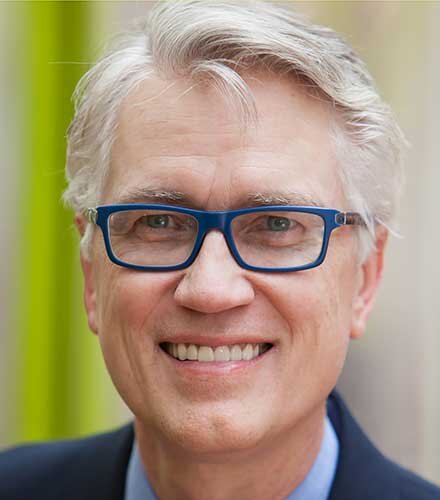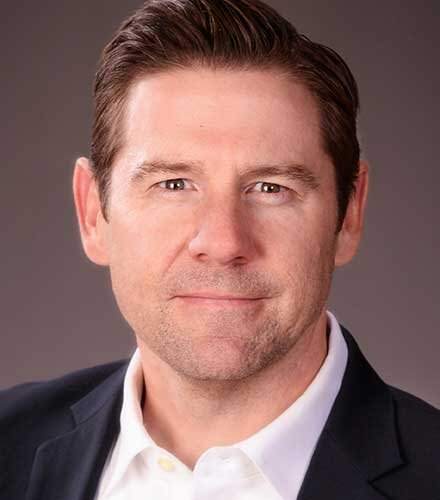 Cassie Abate
Kate Buckley
Vincent J. Cardinal
Brad Carroll
Britannia Howe
Melinda Pfundstein
Kent Thompson
Brian Vaughn
"The cry is still 'they come,'" said William Shakespeare's Macbeth; but it could just as easily have been Utah Shakespeare Festival Artistic Director Brian Vaughn as he recently announced the slate of directors for the Festival's 2020 season. These creative and talented directors come to the Festival from home bases in Texas to Tennessee, in California to Colorado to Cedar City—and others across the country.
"I can't wait to collaborate with each of these exciting directors," said Vaughn in making the announcement. "Their collected artistic excellence is a shining example of the wonderful work on display here at the Festival, and I'm eager to share their vision with our audience."
The 2020 season directors are:
Cassie Abate will be working at the Festival for the first time, directing and choreographing Gilbert and Sullivan's hilarious operetta The Pirates of Penzance. She was assistant choreographer off-Broadway for The Brain from Planet X at the New York Music Festival and has directed and choreographed at theatres across the country, including Connecticut Repertory Theatre, Barrington Stage, ZACH Theatre, Redhouse Arts Center, the Steven Sondheim Center, and Theatre Workshop of Nantucket. She was also the associate choreographer for the world premiere of the new musical The World According to Snoopy.
"I am incredibly excited to be directing at the Utah Shakespeare Festival this summer," she said. "The Pirates of Penzance is satire and parody at its finest full of whimsy, humor, and wit. While the show parodies many conventions of grand opera, the music parallels the best from the genre: it is both a burlesque and a love letter."
Kate Buckley is returning to the Festival to direct Shakespeare's dramatic history, Richard III. During past Festival seasons, she has directed Much Ado about Nothing, Romeo and Juliet, The Merry Wives of Windsor, Julius Caesar, Mary Stuart, and Othello.
She has also directed regionally at the Goodman Theatre, Oregon Shakespeare Festival, Milwaukee Repertory Theatre, American Players Theatre, Kansas City Repertory, Chicago Shakespeare Theatre, and others and internationally at the National Theatre of Slovakia and Colla Marionette Company in Milan, Italy. She is a founding member of the Chicago Shakespeare Theatre and is currently an associate professor of theatre at the University of Tennessee, Knoxville.
Vincent J. Cardinal is also returning to the Festival; he will be directing Shakespeare's slapstick The Comedy of Errors. In the past he has directed Every Brilliant Thing and The Foreigner at the Festival. He has worked off-Broadway at Circle Repertory Company and at numerous other theatres, including Connecticut Repertory Theatre, Redhouse at City Center, Bucks County Playhouse, Theatre Aspen, Monomoy Theatre, and Cleveland Public Theatre.
Cardinal said he is honored to be returning to the Festival and describes The Comedy of Errors as "both rollicking farce and classic romance, a story of hysterical mistaken identity and a tale of a family, torn apart by misfortune, in search of each other."
Brad Carroll, who directed Joseph and the Amazing Technicolor Dreamcoat in 2019, returns in 2020 to helm the new (and hilarious) musical Desperate Measures. Past directing credits at the Festival include South Pacific, Anything Goes Les Misérables, Spitfire Grill, H.M.S. Pinafore, Man of La Mancha, and several others. He was also the composer for the new musical Lend Me a Tenor: The Musical, which premiered at the Festival in 2007. He has also worked at numerous other theatres, including PCPA, Utah Festival Opera, Idaho Shakespeare Festival, and Anchorage Opera.
**"**Returning to the Festival always feels like coming home. And the opportunity to create alongside people of such passion and artistry makes the work not only rewarding, but an absolute pleasure," said Carroll. "Desperate Measures is, in short, a wild west musical comedy romp, loaded with surprises and highly entertaining. Not to be missed!"
Britannia Howe, who directed The Greenshow in 2018 and 2019, returns to helm the popular pre-show entertainment again, as well as direct Shakespeare's Cymbeline. Besides work at the Festival, Howe has also worked at Eugene O'Neill Theater Center, Cabaret Theatre, Innovative View Theatre, Women of Will, and Illinois Shakespare Festival. She is a recipient of the Kennedy Center American College Theatre Festival National Directing Fellowship and is currently working on her MFA in directing at Illinois State University.
"Having grown up as a groundling at the Utah Shakespeare Festival, I attended productions and observed the great directors, designers, and actors. As a young girl I would peer over the back wall of the Adams Theatre to watch the plays," said Howe. "Utah Shakes shaped me into the artist I am today, and for that reason I am thrilled to be returning to Cedar City."
Melinda Pfundstein, well known as both an actor and director to Festival guests, is returning in 2020 to direct the warm and hilarious Into the Breeches! She directed The Book of Will and The Merchant of Venice at the Festival and has appeared as an actor in such diverse roles as Hermione in A Winter's Tale, Roxane in Cyrano de Bergerac, Eliza Doolittle in My Fair Lady, and Fantine in Les Misérables. She has also worked at Milwaukee Repertory Theatre, Renaissance Theaterworks, and Nevada Conservatory Theatre. She is the founding executive director of StateraArts, a national advocacy nonprofit serving women in theatre.
"I am over the moon about returning to the Festival to explore this story about survival and resiliency, through moments at once comedic and then deeply moving," said Pfundstein. "This play is a celebration of theatre and community. It is a reminder that you are enough. That together we are enough."
Kent Thompson is directing Pericles this year. He last directed at the Festival in 2012 (Scapin), and before that led The Imaginary Invalid (1989), Cymbeline (1988), and The Comedy of Errors (1987).
He directed A Lesson Before Dying off-Broadway at the Signature Theatre Company and has served as producing artistic director at both Denver Center Theatre Company and Alabama Shakespeare Festival. His book Directing Professionally: A Practical Guide to Developing a Successful Career in Today's Theatre was published in January. He has also directed at Company of Fools, Ruskin Group Theatre, Central City Opera, Goodspeed Musicals, Geva Theatre Company, the Stratford Festival, Boston Shakespeaer Company, North Carolina Shakespeare Festival, Delaware Theatre Company, New Stage Theatre, Virginia Shakespeare Festival, and many others.
Brian Vaughn, the Festival's artistic director and popular director and actor will be directing both One Man, Two Guvnors, a frenetic, modern adaptation of Goldoni's The Servant of Two Masters; and Shakespeare's Worst!, a new play which was workshopped in 2018 as part of the Festival's Words Cubed new play program.
Over more than twenty-five years at the Festival, Vaughn has directed such shows as 2019's critically-acclaimed Hamlet, as well as Shakespeare in Love, Henry V, Henry IV Part Two, Henry IV Part One, Peter and the Starcatcher, Dial M for Murder, and Greater Tuna. As an actor, he has appeared in over forty roles including title roles in Hamlet, Henry V, and Cyrano de Bergerac, as well as The Poet in An Iliad, Brad in How to Fight Loneliness, Sky Masterson in Guys and Dolls, Oscar Madison and Felix Ungar in The Odd Couple, Petruchio in The Taming of the Shrew, Charlie in Stones in His Pockets, and Javert in Les Misérables.
"This extraordinary group of professional artists will lead the producing process for our 2020 season," said Frank Mack, executive producer. "They represent some of the best theatre artists from across the country. and I am excited to see the amazing productions they will help create next season.
Tickets for the 2020 season are now on sale: visit the Festival website at bard.org, call 800-PLAYTIX, or visit the Ticket Office at the Beverley Center for the Arts.