Festival Announces New Play Program, Words3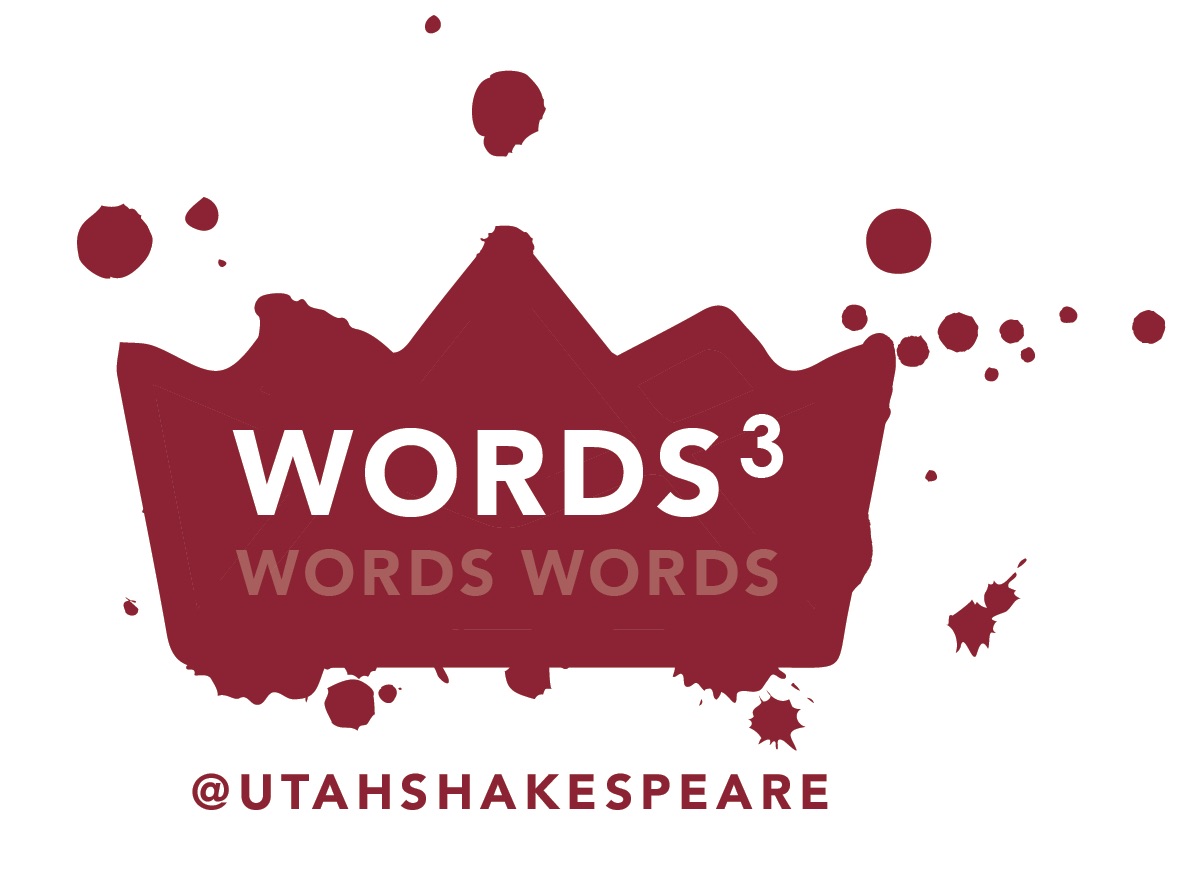 The Utah Shakespeare Festival has announced a new name, an increased commitment, and an enhanced mission, for its new plays program. Formerly known as the New American Playwrights Project (NAPP), the Festival's primary vehicle for exploring new works will now be a new program, Words Cubed at the Utah Shakespeare Festival.
The new name comes from a line in Hamlet, "Words, words, words," and focuses the new program firmly on the text and the work of playwrights.
"The program aims to not only replace, but improve upon the foundation of NAPP  by providing a platform to move plays from the developmental/reading stage to fully funded productions," says David Ivers, Festival Artistic Director. "As part of our efforts to expand and diversify our audience, we must also expand and diversify the voices who make our work. Ushering in new plays, new playwrights and new context for engagement is paramount to the success of our new studio theatre. Expect to see commissioned playwrights, workshops, and reading series throughout the coming seasons."
According to the Festival, the mission of Words Cubed is to nurture and develop "openly-submitted and commissioned-based new plays by providing a professionally supported platform for readings, workshops, and fully realized productions as part of an ongoing commitment to create a diverse body of work."
Charles Metten, director of NAPP, had this to say: "I am thrilled that the Festival is continuing to grow its commitment to new works. We have worked many years to nurture playwrights, and I am excited to continue to mentor, advocate for, and develop these new works."
The new name also reflects a commitment to staging new works as part of the Festival's mainstage repertory season. For instance, How to Fight Loneliness, by Neil LaBute, is receiving a staged reading in 2016 and will have a fully realized production as part of the Festival's regular 2017 season.
"The Utah Shakespeare Festival has committed its resources and vision to support new work," continues Ivers. "The ideas of these works should inspire audiences to engage about the importance of fostering the 'Shakespeares of tomorrow.'
Artistic Director Brian Vaughn added: "Just as Shakespeare was writing for contemporary audiences, our vision is to unfold stories that relate to our current collective humanity. Words Cubed will help usher in new voices with a platform of development and performance that will fulfill our mission of presenting classical and contemporary theatre."
The new name, as well as a new logo, was unveiled today to the audience attending the NAPP reading of Debora Threedy's script One Big Union.
Submission dates and guidelines will be similar to NAPP. Scripts for consideration for 2018 can be submitted via email starting January 5. The deadline for unrepresented playwrights is February 15, and the deadline for playwrights with representation is April 5. Submissions can be sent to words3@bard.org. Submission criteria and details can be found at bard.org/words-cubed, and that page will eventually transition to bard.org/words3.