Festival Guests Invited To Help the Less Fortunate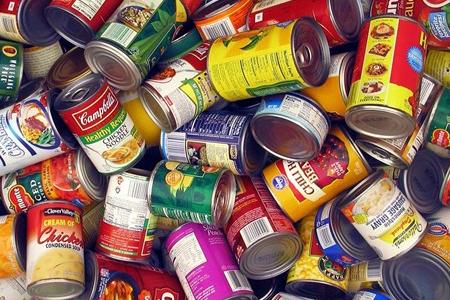 View fullsize
Cedar City, UT – The Utah Shakespeare Festival is once again collecting food for the less fortunate in our community. The 13th annual Fall Food Drive will be September 13 to October 22, with a goal to raise as much food as possible for the Iron County Care and Share.
Local residents can participate by donating six items of nonperishable food per individual on the day of the performance directly to the Festival and receive a half-price ticket to any Tuesday through Thursday performance. Food donation barrels will be located in the lobby of the Eileen and Allen Anes Studio Theatre, near the ticket office.
"The support of our community is so critical to the success of the Utah Shakespeare Festival Fall Food Drive," said Joshua Stavros, media and public relations manager. "Since 2003 the Festival has provided a program allowing generous and caring playgoers to see great theatre and support those less fortunate through our annual fall food drive.  And over the years, our guests have demonstrated time and time again their generosity and support of those in need by supplying food as part of a ticket purchase."
Residents of Iron, Washington, Kane, Garfield, Sevier, Piute, and Beaver counties in Utah are eligible for the discount, as well as guests from Lincoln County, Nevada. All residents should bring proof of residency and six nonperishable food items for each discounted ticket they wish to purchase. This offer is good Tuesday through Thursday on the day of the performance only. There is a limit of four discounted tickets per resident I.D.
Tickets for the Festival's 2016 season, which continues October 22, are still on sale. The plays are The Odd Couple, The Cocoanuts, Julius Caesar, and Murder for Two.For more information and tickets visit www.bard.org or call 1-800-PLAYTIX.
The Iron County Care and Share was founded in 1984 by a group of local churches of different denominations to address the issue of hunger in our community. Working with partners in the community, neighboring counties, and in the state, the Iron County Care and Share is able to help homeless and low-income individuals and families work toward self-sufficiency. The Iron County Care and Share is located at 900 North 222 West Cedar City, Utah.
The Utah Shakespeare Festival is part of the Beverley Taylor Sorenson Center for the Arts at Southern Utah University, which also includes the Southern Utah Museum of Art (SUMA)