Festival Inspires Generosity in Patrons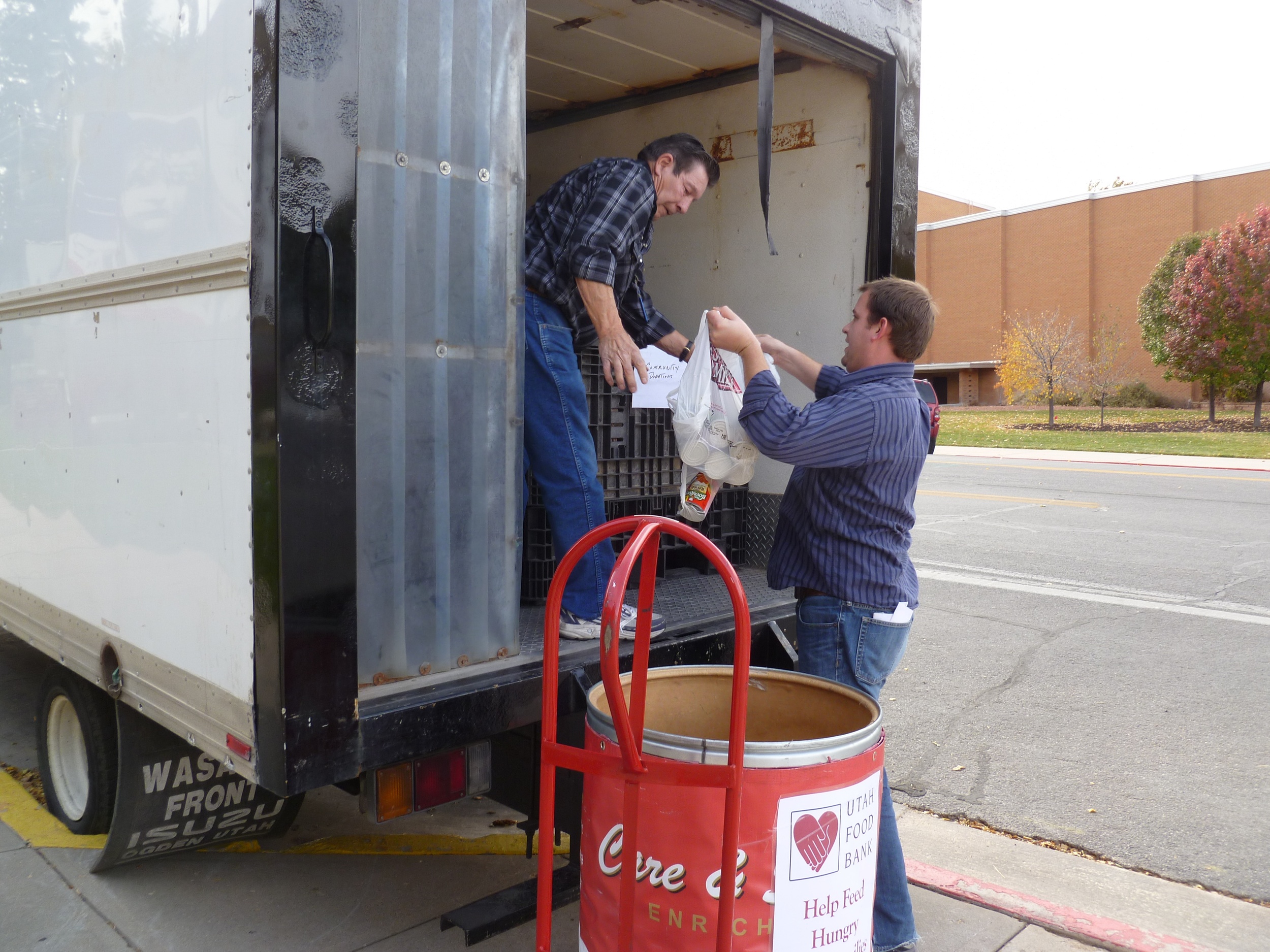 Cedar City, UT – The Utah Shakespeare Festival partnered with the Iron County Care and Share this fall to take action against hunger in Iron County. Throughout the 2014 fall season, southern Utah residents were able to participate in the eleventh annual Festival food drive. Thanks to the generosity of the surrounding community, the Festival was able to donate 3,467 pounds of food to the Iron County Care and Share facility.
In addition to the food drive, Festival actors, musicians, and company members hosted a special, one-night only benefit concert, Singing for Supper, on October 2nd at the Iron Gate Inn donating all proceeds to the ICCS. The concert showcased the musical talents of Melinda Pfundstein, Zack Powell, Bree Murphy, Anthony Simone and many other Festival actors. Along with beautiful musical performances, actors also read testimonials from individuals who have benefited from the ICCS. The concert raised $465 and 103 pounds of food.
"Millions of Americans are at risk of hunger, one in five of whom are children," said Singing for Supper event organizer Tanya Searle. "Iron County Care and Share provides food to an average of 800 families every month, helping parents and children achieve a more promising future and offering seniors a healthy and secure present. Donations help the ICCS continue to provide these valuable services to the community."
"On behalf of the Iron County Care and Share, and the residents of Iron County who so desperately need immediate hunger relief; I would like to express our deep gratitude to all of those who work so hard each year to pull this food drive together." Said ICCS Executive Director April Hill. "The pre-holiday season is very difficult for our organization because most of the larger food drives are held early in the year. The Festival food drive gives us the boost we need to provide hunger relief to our families before Thanksgiving and Christmas.
For the fall season, the Festival offered discounts to theatergoers who donated at least six nonperishable food items. Local residents were able to see any Tuesday through Thursday production for half price with the food donation. Every week the bins were full of food in the Randall foyer, demonstrating the generosity of local residents.
The Iron County Care and Share still needs help feeding families this holiday season. They also welcome volunteers to assist them. You can visit the Iron County Care and Share at 222 West 900 North in Cedar City, or you can call 435-586-4962. According to the Iron County Care and Share, "food drives raise awareness of hunger in the community, collect food for people in need and play an essential role in the fight against hunger."