Festival To Honor R. Scott Phillips on His Retirement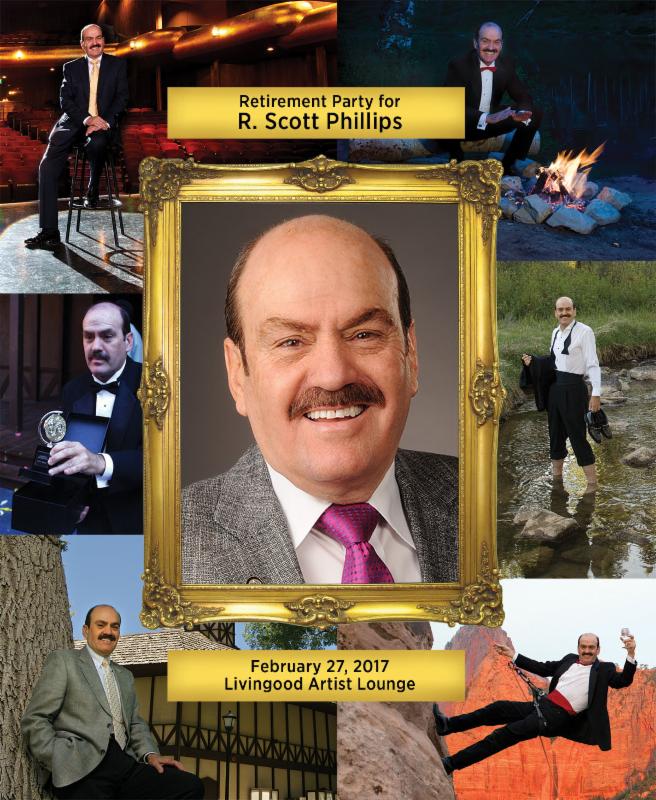 The Utah Shakespeare Festival is celebrating the legacy of Executive Director R. Scott Phillips on Feb. 27 from 3:30 to 6:30 p.m. in the Festival's Livingood Artist Lounge. Phillips, who has worked at the Festival for forty years is retiring March 1.
Everyone is invited to the festivities to help celebrate Phillips and his contributions to the Festival. A brief program will highlight his career at 5 p.m.
Phillips graduated from Southern Utah University in 1975, with a double major in speech and drama and business.  He was the first full-time employee of the Festival and has worked as marketing director, manager director, interim Festival director and (for the past nine years) executive director.
While at the Festival, Phillips has contributed to many major milestones, such as expanding the Festival's audience from 19,000 people per season to 113,000; the awarding of the Festival with the 2000 Tony Award for Outstanding Regional Theatre; and the crowning achievement of building the $39 million Beverley Taylor Sorenson Center for the Arts.
Phillips has also served in many other organizations across the nation. He was the co-founder (1991) and past president, (1998-99) of the Shakespeare Theatre Association; past president, Rocky Mountain Theatre Association; and current theatre panelist, National Endowment for the Arts. Phillips' outstanding work in the field has not gone unappreciated, as he was honored with the Lifetime Achievement Award from the Shakespeare Theatre Association in January and the Mark R. Sumner Award from the Institute of Outdoor Drama in October.
*Update March 1, 2017: Zachary Murray, the Festivals's general manager since 2014, is serving as interim executive director until the position of executive director is filled. For more information on the open position, click here.