Honk, Jr. Audition Workshops Available for Festival Playmakers Program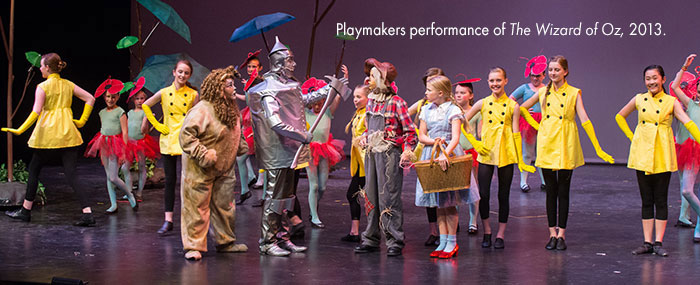 Cedar City, UT – Kids ages 6 to 17 are invited to attend a free audition workshop series on Monday, February 2 and Tuesday, February 3 hosted by the education department of the Utah Shakespeare Festival. The workshop will be in the Southern Utah University Music Building, room 209 from 4 to 6 p.m.
The goal of the audition workshop series is to introduce new and returning students to Playmakers and get them ready for the Honk, Jr. auditions, which are on Wednesday, February 4 starting at 3 p.m. Kids will play theatre games, get to know the Playmakers team, and learn the audition songs. If parents or students have questions, are nervous about auditioning or need a little more practice, this is a great way to get to know the Playmakers program. Attending the workshop is not required to audition for Playmakers.
If individuals are interested in attending the workshop or scheduling an audition time, please visit usfplaymakers.blogspot.com and click "Honk Jr. Auditions" tab at the top.
For the audition on February 4, performers should come prepared to sing one of the songs linked on the audition page. An accompanist will be provided. Callbacks will be Thursday, February 5 from 4 to 6 p.m. in the SUU Music Building, room 209.
Rehearsals for this Playmakers' production will be held from 4 to 6 p.m. weekdays beginning February 9. Once a child is cast, the cost of participation in the production is $200. This covers the cost of royalties, costumes, set, etc. Scholarships are available in many cases. Honk, Jr. will be performed in the Auditorium Theatre from April 8 through April 13.
Check the website and Facebook page for more information.
Facebook: www.facebook.com/utahshakespeareplaymakers
Website: bard.org/education/classes/playmakers.html
Blog: http://usfplaymakers.blogspot.com