"Inherit the Wind" Scheduled as Part of Exploring Human Origins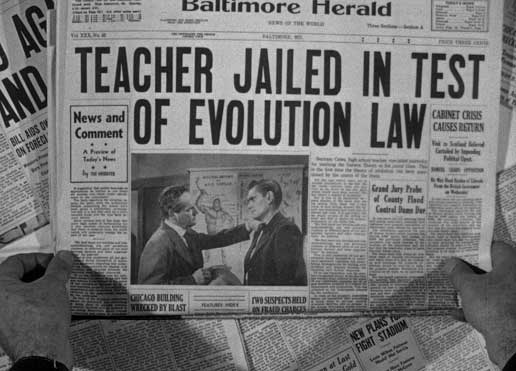 As part of the Cedar City Library's Exploring Human Origins exhibit, the Utah Shakespeare Festival has joined forces with the library and the community to present a staged reading of scenes from Inherit the Wind, a play which is based on the famous 1925 "Scopes Monkey Trial" in Tennessee.
The scenes from the play will be presented November 11 at 7 p.m. in the Cedar City Festival Hall.
The production is directed by Festival Education Director Michael Bahr and features Peter Sham and Scott Knowles, assistant professors of theatre arts at Southern Utah University Theatre; Ryan Paul, curator at the Frontier Homestead State Park Museum; Steve Turner, SUU theatre arts student; and others. A discussion with the performers will follow the performance. Admission is free.
"I am so excited that we can come together to celebrate the things that make us human and discuss one of the great debates of the 20th century," said Bahr. "Inherit the Wind is particularly appropriate because it formulates the arguments of both sides of the issue of evolution and religion in a way that elevates the discussion. I can't wait to share it with our community."
The staged reading is the last of a number of activities centered around the Smithsonian Institution's Exploring Human Origins exhibit which has been at the library since October 16. The Cedar City Library was one of only 19 libraries in the country chosen to present the popular exhibit.