Q&A with Scenic Designer Jo Winiarski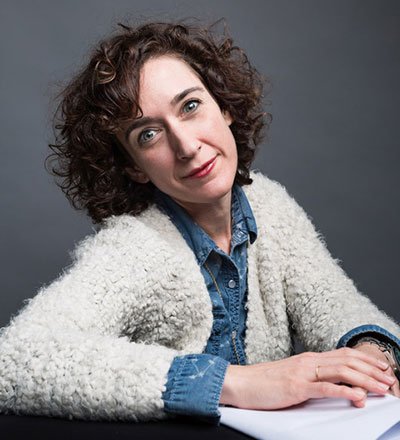 Gold Mountain,the musical being premiered by the Utah Shakespeare Festival this month, is a beautiful show by all accounts—in story and acting, but also visually. Scenic designer Jo Winiarski, who is responsible for some of that beauty, recently answered a few questions about the process of designing the show.
She has designed for off-Broadway theatres and regional theatres across the country. She has also designed more than forty shows at the Utah Shakespeare Festival, includingFiddler on the Roof, The Glass Menagerie, The Music Man, The Winter's Tale, Les Misérables, Twelve Angry Men,andPeter and the Starcatcher.In 2009, she was nominated for an Emmy Award and also received the Broadway World Central New York Award in 2012. She was the art director forLate Night with Seth Meyers,the Emmy nominatedColbert Christmas Special, MTC Real World,andTurner Latin America Upfront*.*
Gold Mountainpreviews November 4 and opens November 5 at the West Valley Performing Arts Center. Tickets are available at wvcarts.org/gold-mountain.
The Utah Shakespeare Festival: Why are you excited for this play?
Jo Winiarski: It is thrilling to be involved in a world premiere production. I think the piece is unique in its storytelling and staging. 
The Festival: What has been the most difficult/rewarding part of working on Gold Mountain?
Winiarski: I think it is rewarding and challenging to work on multi-location musicals in a theatre designed in the round as the scenic design needs to fulfill many locations without the traditional scene changes that a proscenium theatre offers.
The Festival: What are you most excited for the audience to see?
Winiarski: This amazing cast.
The Festival: How long have you been involved in theatre?
Winiarski: I have been working professionally since 2003. I think my first theatre experience was playing Freda FastTalk in The Runaway Snowman in the second grade.