Long-Time Costume Director Expands His Role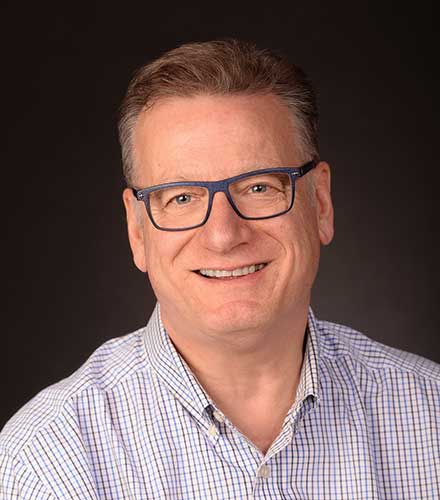 Costume Director Jeffrey Lieder has been a familiar face at the Utah Shakespeare Festival for thirty-two years. In fact, beautiful costumes and Lieder have become almost synonymous at the Festival; but, surprisingly, his position at the Festival has always been seasonal. Now, beginning January 1, that has changed, and the connection between Lieder and the Festival has become even stronger with Lieder joining the Festival full-time staff in Cedar City.
"What began as a part-time, seasonal job has grown larger and larger each year," said Lieder. "I am excited that now I can be involved with the Festival year-round and be even more closely connected with this great organization."
Lieder was hired as a summer costume director in 1982 by then Associate Producing Director Douglas N. Cook. "I thought at first it was going to be a great job just for the summer, but I've been coming back every year since," he said. "It has now become my artistic home."
He has also taught at the University of Wisconsin-Milwaukee for thirty-two years, and recently retired as a professor of theatre—and has made the move from Milwaukee to Cedar City.
His list of other credits is lengthy and varied. Lieder has designed costumes at Milwaukee Rep, FirstStage Milwaukee, Arizona Shakespeare, University of Wisconsin-Milwaukee, and Milwaukee Chamber Theatre. He was also a milliner for Michael Pink's Peter Pan (PBS 2014), The Nutcracker at Milwaukee Ballet, American Repertory Ballet, Alberta (Canada) Ballet, Austin Ballet, and Pennsylvania Ballet, in addition to work at a host of other theatre companies, including the Oregon Shakespeare Festival, Great Lakes Theatre Festival, North Carolina Shakespeare Festival, and Grace Costumes, New York City.
Lieder is also an active member of United State Institute for Theatre Technology and the South Eastern Theatre Conference.
In his role as costume director, Lieder is responsible for recruiting and hiring over sixty staff and working with costume designers to realize their vision of the show. Any costume that is built, purchased, borrowed, or re-imagined from old stock goes through Lieder's office. He is also responsible for the costume budget, purchasing, scheduling, and a host of other day-to-day duties to build the hundreds of costumes in the Festival shows every year.
Many things have changed in over three decades in the Festival costume shop. For instance, the staff has grown from about a dozen to over sixty, and the costume shop has been in four different locations.
Lieder is gratified and excited with this change in employment and location. "The quality of the work that we do is important," he said. "It has an impact on the city and the region. I am eager to be participating in this organization full-time."
Tickets are now on sale for the Festival's fifty-seventh season, which will run from June 28 to October 20. This year's plays are Henry VI Part One, The Merchant of Venice, The Merry Wives of Windsor, Othello, Big River, The Foreigner, The Liar, and Pearl's in the House. For more information and tickets visit www.bard.org or call 1-800-PLAYTIX.
The Utah Shakespeare Festival is part of the Beverley Taylor Sorenson Center for the Arts at Southern Utah University, which also includes the Southern Utah Museum of Art (SUMA).