Q&A with Director Melinda Pfundstein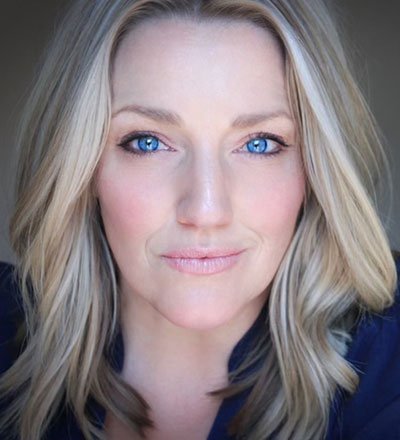 Melinda Pfundstein has directed and acted extensively at the Utah Shakespeare Festival for twenty seasons. Acting roles include Margaret in Richard III, Mother in Ragtime, Katherine in The Taming of the Shrew, Olivia in Twelfth Night, Fantine in Les Misérables, Hermione in The Winter's Tale, and many others. She has directed The Merchant of Venice and The Book of Will for the Festival, and will be taking the helm of All's Well That Ends Well this summer. The Festival recently conducted this question-and-answer interview via email.
Utah Shakespeare Festival: Many people consider All's Well That Ends Well one of Shakespeare's "problem" plays, especially the ending. Do you agree with that assessment? Why?
Melinda Pfundstein: All's Well is filled with characters whose choices affect others and may seem surprising. The hero is deeply flawed. The resolution occurs swiftly at the end. Problematic? I disagree. I see similar examples of the scenarios and people in this play all around me and certainly in a good Netflix series. For me, this play feels relevant and complex and, in short, a welcome challenge.
The Festival: Some of the characters in the play seem to be unlikeable or superficial. How do you plan to approach or even overcome that in your production?
Pfundstein: This very well may be as an outcome—and that is, again, certainly true in life. However, our job as storytellers is to eke out all there is know and play, through imagination and an acceptance of the given realities and circumstances of the characters. This is especially juicy work when presented with one who behaves in surprising and perplexing ways.
The Festival: You are updating the time period for this play and setting the characters "against the very real backdrop of France in 1940, on the eve of World War II." What do you hope will be the outcome of this change?
Pfundstein: The story feels so relevant to me. I hope this choice allows our audience to draw personal, timely connections to this story. I continue with the quote referenced above, from my preliminary director's note: ". . . against the very real backdrop of France in 1940, on the eve of World War II. The calm before the storm, so to speak, when France knew that tensions were rising, having weathered continued turbulence since World War I. On the brink of yet another war, they enjoyed what seems not so different from what we are living today after passing through first waves of global pandemic: a (perhaps) false sense of relief from the height of what has just passed. Caution and an impending sense of what is to come. Such hope and desire to return to life as we once knew it that so many live harder, seemingly to will the restoration of comfort and security on [personal] terms. Oh, the things we squander or dare to build for ourselves when we believe—even briefly or in error—that time, health, power, and [opportunity] are on our side. All's well that ends well . . . or does it? And if so, for how long before we must face the reality we have created for ourselves?"
The Festival: As playgoers, what should we watch for in this production that may help us enjoy it and/or understand it more?
Pfundstein: Watch with all of your senses. Look for gorgeous '40s interior design. Listen for layered and familiar '40s music and sounds. Consider what it would feel like to be in a wartime uniform, a court gown, or to have exposed ankles and flow in your fabrics, or to be able to choose pants! Allow the intriguing light to tone and focus your senses, all while you nestle into the changing dusk-to-evening, and if we are lucky, the slight breeze that may accompany the movement from interior court scenes to the streets of Italy. Just let your imagination run wild with us!
The Festival: You have worked at the Utah Shakespeare Festival as a director and actor many times. What keeps bringing you back? 
Pfundstein: The Festival is where I cut my artistic teeth. [Founder] Fred Adams believed in me and paved the way for me before I understood that there was anything there myself. Over my twenty-plus years with this company, I have been able to stretch my creative wings and eke out the unexposed corners of what is possible in my ability to express. To play a leading woman when I didn't have that kind of confidence in my own life. To step into the shoes and gorgeous costumes of the most beautiful and powerful women, when the world was telling me I was too curvy. To speak into being, everything on my mind, as with Constance in King John or Margaret in Richard III, when those worlds—indeed, our modern world—challenge such candor from a woman. And now, to helm storytelling on our stages in ways that continue to stretch my imagination and ability and allow me to partner with great creatives to challenge what is possible through story for our spaces and audience. My time at the Festival has been and continues to be a most thrilling and fulfilling ride.
The Festival: Besides theatre business, what is the one thing you plan on doing this summer in Cedar City? 
 Pfundstein: I plan to hit the reservoir with my kiddos and paddle boards. We are ready for spring and summer in Cedar to arrive!