Military Appreciation Days at the Festival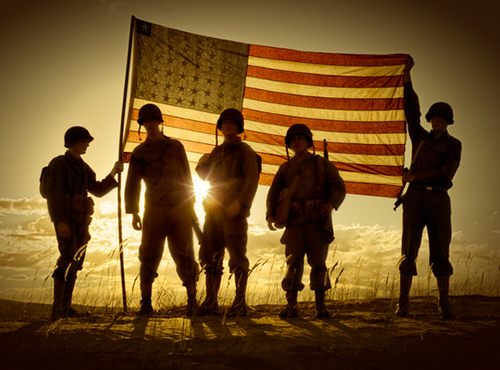 The Utah Shakespeare Festival will be celebrating our Armed Forces on September 6, 7, 22, and 23  by offering free tickets to any performances those four days. The Festival appreciates the sacrifices of the men and women who serve and wants to recognize their dedication and commitment to this country.
The Festival will be proud to welcome Utah's 222nd National Guard and any other active or inactive service personnel, as well as their families.
Military personal are invited to reserve tickets by contacting the Festival ticket office at 800-PLAYTIX or bard.org.  A valid military ID will be required to pick up the tickets, and there is a limit of four tickets per show per family.  Space is limited for this special offer, so call soon to reserve your seats.  
Plays include Henry V and The Three Musketeers in the new outdoor Engelstad Shakespeare Theatre, The Cocoanuts and The Odd Couple in the Randall L. Jones Theatre, and Julius Caesar and Murder for Two in the Eileen and Allen Anes Studio Theatre.
"We are excited and proud to make this offer to our military personnel and their families," said Joshua Stavros, media and public relations manager. "It is a small way that we can say 'thank you' for the sacrifices they have made for us and our country."
Tickets for the Festival's 2016 season, which runs until October 22, are still on sale. The "practically perfect" family musical Mary Poppins runs through September 3. Much Ado about Nothing, The Three Musketeers, and Henry V continue in the outdoor Engelstad Theatre through September 10. The Cocoanuts, Julius Caesar, and Murder for Two continue through October 22; and The Odd Couple, featuring artistic directors David Ivers and Brian Vaughn, runs from September 14 to October 22.For specific days and times and to purchase tickets, visit www.bard.org or call 1-800-PLAYTIX.
The Utah Shakespeare Festival is part of the Beverley Taylor Sorenson Center for the Arts at Southern Utah University, which also includes the Southern Utah Museum of Art (SUMA).