Pastels To Be on Exhibition at the Randall Theatre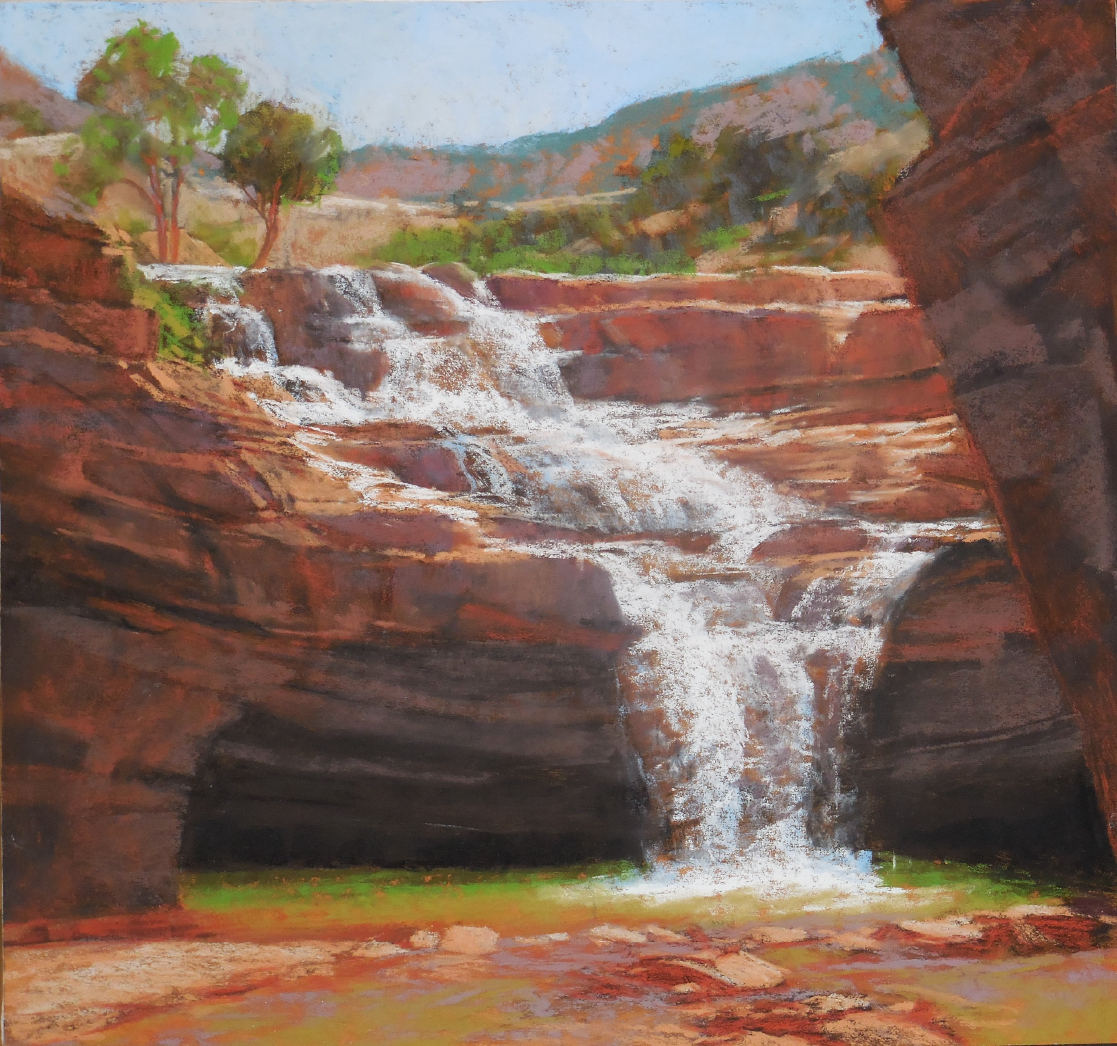 An exhibition of pastels by noted Cedar City artist Arlene Braithwaite will be featured this summer in the Randall L. Jones Theatre lobby. As part of the grand opening of the new Beverley Center for the Arts and the opening of the 2016 season of the Utah Shakespeare Festival, an opening reception is slated for July 9 from 11 a.m. to 12:30 p.m.
Entitled "Seasons," the exhibition runs from July 1 to October 15, Monday through Saturday, from 8:30 a.m. to 8:30 p.m.
Braithwaite lives in southwest Utah, surrounded by the landscape that inspires her work. She earned her master's degree from the University of Utah, then enjoyed a lengthy career teaching art at Southern Utah University. Braithwaite now paints full time when she isn't exploring the area's numerous canyons and expansive plateaus. She shares her love of pastels through presentations and workshops.
"In my work I attempt to evoke the sense of time and place that makes each scene unique," said Braithwaite. "Often, my biggest challenge is to capture the rapidly changing interplay of light and atmosphere on a particular formation. Because of this, pastel is especially attractive to use. Setup is immediate and simply involves opening the pastel box and placing a board on my easel."
The exhibit will feature twenty pieces, including "Columbine Ballet," "First Light Hitting Angel's Landing," Autumn Stroll Along the Virgin," and "West Desert Thunder Cloud." All will be available for sale.
The Utah Shakespeare Festival is part of the Beverley Taylor Sorenson Center for the Arts at Southern Utah University, which also include the Southern Utah Museum of Art (SUMA). The Festival's 2016 season runs from June 27 to October 22: Henry V, Much Ado about Nothing, The Three Musketeers, Mary Poppins, The Cocoanuts, Julius Caesar, Murder for Two, and The Odd Couple. For more information visit www.bard.org or call 1-800-PLAYTIX.