Patrick Page to Perform One Day Only at the Festival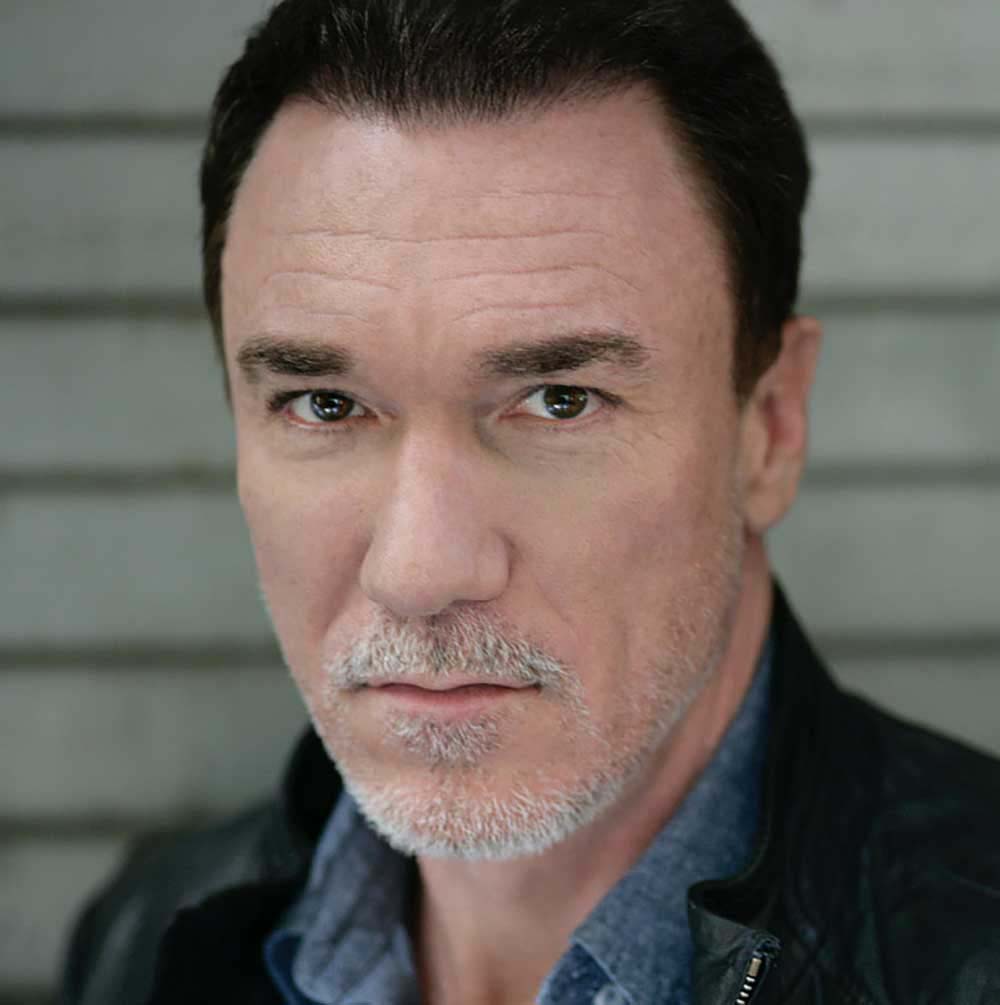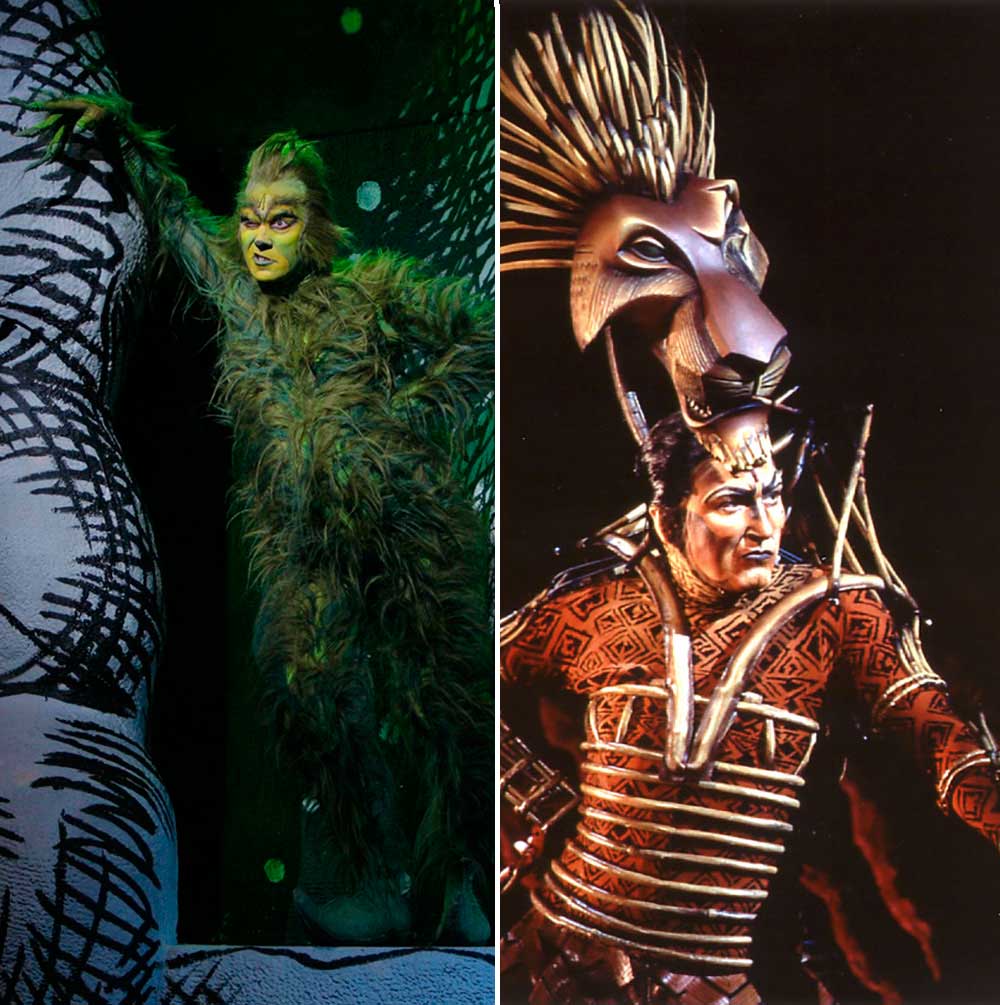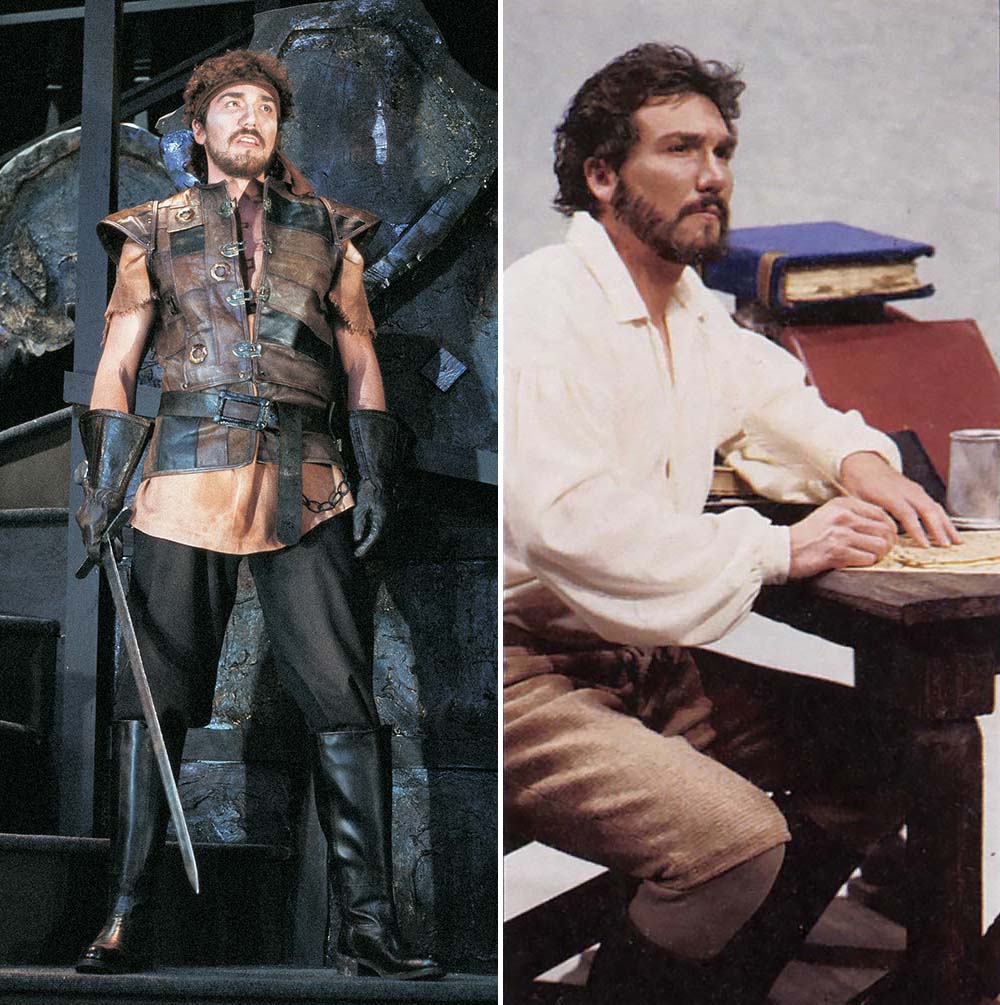 Patrick Page
Patrick Page on Broadway: as The Grinch in Dr. Seuss' How the Grinch Stole Christmas (left) and as Scar in The Lion King.
Patrick Page at the Festival: in the title role in Macbeth (left) and as Ben Jonson in Nothing Like the Sun.
After twenty-eight years away, Patrick Page is returning to the Utah Shakespeare Festival to perform his one-man show All the Devils Are Here, an exploration of the evil depicted in Shakespeare's plays.
He will present a public performance in the Eileen and Allen Anes Studio Theatre at 2 p.m. on September 29. General admission tickets are $25 and can be purchased at the Festival Ticket Office in the Beverley Center for the Arts, by calling 800-PLAYTIX, or online at www.bard.org. Advance reservations are strongly recommended.
Earlier in the day Page will perform the new play for students, including participants in the annual Shakespeare Competition, hosted by the Festival and Southern Utah University. "Patrick is joining other theatre artists who have come to adjudicate for the annual Shakespeare Competition to assist in the training of budding actors," said Education Director Michael Bahr. "He offered to perform the play as an additional opportunity for students to learn their craft from a professional."
Tickets to this performance are free and limited to students and their teachers. However, they must have a complimentary ticket which is available by contacting the Ticket Office in person or by calling 800-PLAYTIX. These tickets are not available online.
Page was a popular performer at the Festival from 1984 to 1989, playing such roles as Ben Jonson in Nothing Like the Sun, Iago in Othello, Jaques in As You Like It, Marcus Brutus in Julius Caesar, and the title roles in Macbeth and Richard III. He has since acted across the country and been hailed as "one of America's leading classical actors" by the Wall Street Journal and the Washington Post.
He originated the role of the The Green Goblin in Spider-Man, Turn Off the Dark and the Grinch in How the Grinch Stole Christmas. Other New York credits include Scar in The Lion King on Broadway, the title role in Cymbeline for the New York Shakespeare Festival in Central Park, Henry VIII in A Man for All Seasons, Max in The Sound of Music at Carnegie Hall, and Jacob Marley in A Christmas Carol at Madison Square Garden.
Tickets are still on sale for the Festival's 56th season which continues through October 21 with performances of How to Fight Loneliness, A Midsummer Night's Dream, The Tavern, and William Shakespeare's Long Lost First Play (abridged). For more information and tickets visit www.bard.org or call 1-800-PLAYTIX.
The Utah Shakespeare Festival is part of the Beverley Taylor Sorenson Center for the Arts at Southern Utah University, which also includes the Southern Utah Museum of Art (SUMA).