People In Our Neighborhood: Director of Economic Development Danny Stewart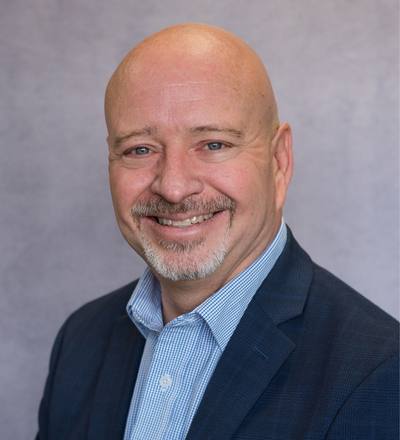 By Liz Armstrong
Director of Economic Development Danny Stewart has lived in Cedar City his entire life, attending his first play, As You Like It, at the Utah Shakespeare Festival while a student at North Elementary School. 
"As the director, I'm talking to a lot of people that are considering moving companies and employees here, and the Festival is one of the things that gives Cedar City a remarkable quality of living," Stewart said. 
His main priority is to make sure that local companies have a good environment, help them find resources to grow and expand, and improve and restore the historic downtown in Cedar City. Stewart also does business recruitment, and said that the Festival is a huge selling point when discussing what Cedar City has to offer. 
"You can visit National Parks and [participate] in outdoor recreation, and then see world-class theatre," Stewart said. "It really sets us apart."
Throughout his career, Stewart expressed that the Festival has been a great host and partner, as he often brings guests to the plays. 
"I entertain a lot of guests from other communities in the state, from state government agencies, my economic development partners, and have had the pleasure of making sure that a number of them get to [attend the Festival]," Stewart said. 
He graduated from Southern Utah University with a degree in communications, and worked as an editor at The Spectrum before moving to a local publishing company. Stewart has been the Director of Economic Development for Cedar City and Iron County for eight years. 
Founder Fred C. Adams was one of Stewart's neighbors growing up, and he had friends whose families were involved with the Festival. Because of this, Stewart spent a lot of time watching plays and attending Greenshows.
"My friends who did Punch and Judy shows during the Greenshow had a younger brother who played Fleance in Macbeth. At the end of the season, the brothers got to keep Macbeth's head," Stewart recalled. "Teenage boys can find lots of mischief with a realistic looking severed head and the recipe for stage blood…"
Stewart recalled many of his favorite productions from the Festival, some of which include Les Miserables, The Foreigner, Man of La Mancha, Charley's Aunt, The Merchant of Venice, and Every Brilliant Thing. 
Stewart is not only a long time fan of the Festival, but of Cedar City and its community. 
"We've had opportunities to go elsewhere, but Cedar City has been my family's home for a long time and it would take an awful lot to pull us away from this community," Stewart said. "I feel very privileged to not only live here, but to represent the city."