People in Our Neighborhood: Maria Twitchell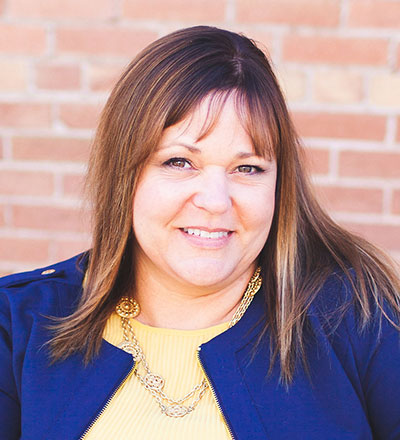 By Liz Armstrong 
This article is the second in a series people in the Festival neighborhood. Some will be new patrons of the Festival, and some like Maria Twitchell are life-long fans. We hope you enjoy getting to know our neighbors.
Maria Twitchell, executive director of Visit Cedar City • Brian Head, has been a Festival fan since childhood. She grew up in Cedar City, a block away from Festival grounds, and has been buying tickets to the plays for over thirty years. 
"I tell people all the time that in the summertime as kids we would walk up to the Shakespeare Festival so we would watch The Greenshow," Twitchell recalled. "It gave us something to look forward to." She also admitted that as young children, they would often try and sneak in to watch plays—until they got caught. 
Twitchell said that the Festival was a major part of her formative years, giving her a perspective she may not have otherwise had in the small town of Cedar City. 
"As a kid, it was an eye-opening experience," Twitchell said. "We were able to see things from a different light and grow up with different people around us."
Twitchell marvels at the success the Festival has experienced in her lifetime. "For a town of 28,000, it's amazing that we can put on world-class theatre," Twitchell said. "When you look at the demographic, it shouldn't work at all. But it does, and once you've experienced it, it makes perfect sense." 
Twitchell has worked for Visit Cedar City • Brian Head, Iron County's tourism bureau, for over twenty-eight years, and has been the director since 2005. Because of her career, Twitchell works closely with the Festival. This has resulted in a connection with the Festival both in her personal and work life. 
"In regards to my job, the Festival is important because it's an economic driver. We rely a lot on their success," Twitchell said. "The Festival has always been a great partner, always open to ideas and working together, so we love working with them." 
Recalling some of her favorite plays, Twitchell noted that she loves all of the productions of A Midsummer Night's Dream, as well as The Spitfire Grill and the 2014 production of The Comedy of Errors. 
Twitchell holds a special place in her heart for the Festival because of the larger point of view it gave her as a child, and so she greatly admires the education tour held annually, which brings theatre to rural communities throughout the west. 
"The community and the Festival are really ingrained together," Twitchell said. 
Go to visitcedarcity.com to stay up to date on local news and events, and join Twitchell in purchasing tickets for this season at bard.org/plays or by calling 800-PLAYTIX.