People in Our Neighborhood: Mayor Garth O. Green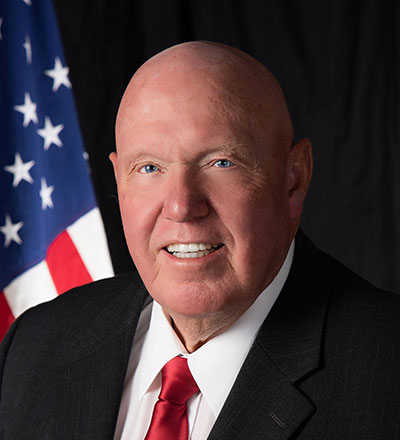 By Liz Armstrong 
This article is the first in a new series the Festival is starting which will feature people in our neighborhoods who share their experiences with the Festival. Some will be new patrons of the Festival, and some like Cedar City Mayor Garth O. Green are life-long fans. We hope you enjoy getting to know your neighbors.
Festival Founder Fred C. Adams used to tell the story of a group of young neighborhood kids who would ride their bicycles to the Festival in its very early years and watch play rehearsals. Among those bicycle-riding, play-watching youngsters was a boy who would go on to become Cedar City's mayor, Garth O. Green. 
"I was at the Festival the very first season," Green recalled. "Fred Adams was even my neighbor for a time."
Born and raised in Cedar City and a Southern Utah University alumnus, Green estimated that he has gone to over forty-five seasons of the Utah Shakespeare Festival, not being able to recall many years he hasn't attended. "I don't understand a lot of Shakespeare, but there's something that draws me to it year after year," Green said. "I just sit there and enjoy the acting."
A regular attendee, Green enjoys going to the plays with his wife, his five children, and his grandchildren and noted that he's definitely a "theatre buff." 
Having lived in England for about three and a-half years, Green is especially drawn to plays that address English history, like last season's Richard III.
"I love to sit in the very front row, and I remember one time they handed me a towel," Green laughed. "Some of the actors threw water on me, and we were soaked. Now I know that if they hand me a towel, something is going to happen." 
In addition to being a theatre lover and devoted fan of the plays, Green holds a special place in his heart for the unity and community the Festival helps build.
"There's nothing else that ties people together like the Festival. The Festival is Cedar City. It's us," Green said.  "The idea that you come to a little town in the desert of southern Utah and can sit in a theatre and enjoy [Broadway-quality] performances is amazing." 
Green recalled that there was a time he and his wife would go all the way to New York to see a play. "Now we go halfway across town," Green said. "I remember I was in New York at a play and I turned to my wife and said, 'They do it better in Cedar City.'" 
Green will once again be attending this season and would like to welcome those traveling to see the plays: "Welcome friends from [out of town], I hope you have a wonderful experience and enjoy the mountains, food, theatre, and Cedar City hospitality," Green said. 
Tickets are now on sale for the Festival's 2022 season which runs now through October 8. In addition, to The Sound of Music, the season will feature All's Well That Ends Well, Sweeney Todd, King Lear, Trouble in Mind, Clue, The Tempest, and Thurgood. Tickets can be purchased at bard.org or by calling the ticket office at 800-PLAYTIX.