Q&A with the Director of Thurgood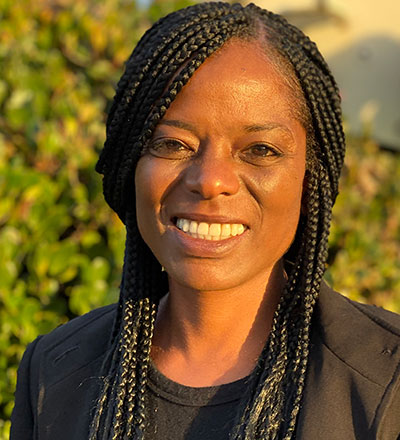 This is Delicia Turner Sonnenberg's directorial debut at the Utah Shakespeare Festival, where she will be directing the final show of the 2022 season: Thurgood. She has directed at numerous other theatres, including MOXIE Theatre (co-founder, former artistic director), The Old Globe, La Jolla Playhouse, Actors Theatre of Louisville, TheatreSquared, Cygnet Theatre, San Diego REP, New Village Arts, Diversionary Theatre, Moòlelo Performing Arts, and Playwrights Project. Her list of awards includes the NAACP Theatre Award, the Women's International Center Living Legacy Award, the San Diego Theatre Critics Circle Director of the Year, and more. 
The Utah Shakespeare Festival: As playgoers, what should we watch for in this play that would help us enjoy/understand it better? 
Director Delicia Turner Sonnenberg: Almost all Americans know the name Thurgood Marshall and maybe something about his Brown v Board of Education case or that he was a Supreme Court justice. This play offers insight into the man and not just the hero.
The Festival: What statement/realization/feeling do you hope audience members leave with after seeing the play? 
Turner: I hope people leave really believing that one person can indeed make a difference. And they might be that one person. 
The Festival: Why should people come see this play? 
Turner: People should see the play because it is smart and funny. Derek is a wonderful actor, and the audience will be blown away by him. I think people will be surprised by some details of Thurgood Marshall's life and warmed by his sense of humor. Also, people should see it because it is such an essential American story and therefore a part of all of our stories.
The Festival: What challenges do you expect to come with directing this play? 
Turner: The biggest challenge is creating a full evening with just one actor on stage. 
The Festival: Why are you excited to direct this play? 
Turner: I'm excited for audiences to discover more about Thurgood Marshall—not just his successes but his failures as well. I'm excited to work with Derek as well as this tremendous team of designers and artisans.
The Festival: How long have you been directing plays? Why are you a director?
Turner: I've been directing for more than twenty-five years, and I'm excited to direct my first play with the Festival. As a director I really believe that theatre can make change big and small. It can change lives, it can change perceptions. It can create entertainment as well as empathy.