Questions and Answers with Director Kent Thompson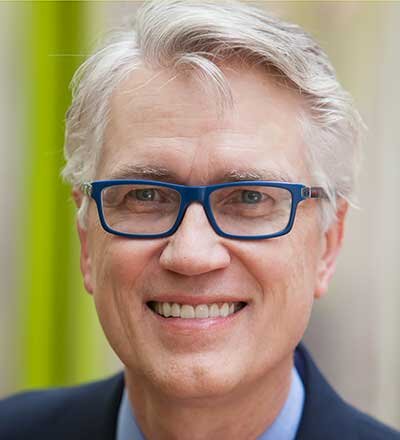 Kent Thompson is returning to the Utah Shakespeare Festival in 2021 to directPericles, after directingThe Comedy of Errors *in 1987,*Cymbeline *in 1988,*The Imagery Invalid in 1989, andScapin in 2012. He is a recognized theatre industry leader, director, consultant, writer, and educator. He has served as producing artistic director of two major regional theatre: the Denver Center Theatre Company (2005–2017) and Alabama Shakespeare Festival (1989–2005). The following question-and-answer session was conducted via email and offers some interesting insights into one of Shakespeare's most seldom produced plays.
The Utah Shakespeare Festival: Pericles is one of Shakespeare's less often performed plays (the Festival has only produced it twice in sixty years). Why do you suppose that is?
Kent Thompson: Periclesis a strange, wondrous play. It's a fantastical adventure far flung across the Near Ancient East and a harrowing tale as Pericles and his family endure trial and tribulation of separation, seeming death, and finally reuniting. Most scholars believe it's a collaboration with a much younger writer, George Wilkins, whose prose work, entitled The Painful Adventures of Pericles Prince of Tyre, is a good description of the play*.*Wilkins' contributions are less successful than Shakespeare's and you can tell the difference easily. The cobbled together script is inconsistent in its effectiveness, but still interesting. It lacks some of the sophistication of Shakespeare's other plays, including his romance plays, such as *The Winter's Tale*and *The Tempest.* Also, it has very large cast, and lots of exotic locations. It's tough to produce, but worth the effort—and I think the script is especially timely at this moment in our world.
The Festival: Pericles is probably the first of Shakespeare's "romance" plays, and he seems to be trying out new ideas and forms in Pericles. How does this play compare with plays Shakespeare wrote earlier and later?
Thompson: Periclesis an adventure story and likely Shakespeare's first "romance" play. He's experimenting with some new ideas and devices, starting with the medieval poet John Gower serving as narrator for the play. In many ways, a romance is an adult fairytale—a story about an epic hero with wild, often fantastical events and characters. Pericles fits the bill—it contains an incestuous father/daughter relationship, a jousting scene (although the script indicates it's off-stage), a young woman sold into sex slavery, a woman seemingly raised from the dead by a magical doctor, a storm at sea that destroys everything but our hero, an appearance by the goddess Diana, and more. It's as if Shakespeare filled the play with incident and wanted to explore epic stories (e.g., what Fate does to us, how the gods affect our lives, how we survive in spite of almost unbearable suffering) rather than psychological truth and an exploration of cause and effect. In this way, Pericles(and Cymbeline) are sometimes more "Game of Thrones" than "Hamlet."
The Festival: In your Preliminary Director's Concept you say that you want "to find a 'ritual' of storytelling." Can you elaborate on that idea?
Thompson: With dozens of characters and multiple locations, Pericles could be produced as a Hollywood film with lavish and exotic sets and elaborate and ornate costumes. A highly cinematic approach is neither affordable nor practical—the transitions between scenes are often rapid—we have no time to watch massive scene changes, etc. Besides, in the theatre we value the live actor over the special effects of the movies. Instead, we will develop a ritual of storytelling that features a company of actors who perform all the roles, seamlessly moving in and out of character in front of our very eyes. Gower and the actors will also take on the role of "stage manager" and "crew"—they will help each other in and out of costumes, move the scenery, and watch scenes that they may not be in. The company will be telling the story as a ritual of remembrance.
The Festival: Pericles has numerous locales, storylines, and characters. As a director, how are you dealing with that to help audience members take the journey with you?
**Thompson:**Working closely with the designers, we came up with a color palette and specific silhouette for each of the major locations. Each color palette was chosen for its theatrical and psychological value. Pericles/Tyre is represented by a series of (heroic) blues; with its brothel scenes, Mytilene is hot, blood red; corrupt, incestuous Antioch is a (diseased) acid green; beneficent Pentapolis is off white and silver (where Pericles meets and marries Thaisa). Set fabrics and pieces will reinforce the costume color palette for each location, such as a blue and white sail for Pericles's ship voyage. 
The Festival: A lot happens in this play, but do you think there are one or two overarching themes? What are they?
The theme of just rewards appears throughout the play. Helicanus describes a fire from heaven that strikes Antiochus for his incest and treachery. For their plot against Marina, the people of Tarsus rise up in rage at King Cleon and his wicked Queen Dionyza and burn them in their palace. 
A more important theme of the play is the power of faith, love, and endurance. Pericles, Thaisa, and Marina each suffer setbacks and horrific losses in their journey through the play, but each has the faith and endurance to trust the gods. Each is a good person, who strives to maintain virtue and survive. Character and strength carry them to a happier end. Certainly, their reunification is one of the most moving scenes in Shakespeare. 
The Festival: As playgoers, what should we watch for in this production that may help us enjoy it and/or understand it more?
Thompson: Audiences will enjoy how the play shifts gears into a tale of two strong female heroes late in act 3. In particular, Marina (Pericles and Thaisa's daughter), becomes remarkably ingenious, powerful, and effective in determining her own destiny when she negotiates her way out of the brothel. Through her gifts as musician, tutor, and healer in the discovery scene, she brings her father back to life after his surrender to sadness and despair. 
The Festival: Your history of directing at the Utah Shakespeare Festival stretches from 1987 (The Comedy of Errors) to 2012 (Scapin). What attracted you here and why do you keep returning?
Thompson: The setting for working on these plays is magical at the Festival—surrounded by such beauty and grandeur in mountains and parks. And the theatre spaces are truly remarkable. There is also such a fierce pride in the Festival—by company members, audiences, the people of Utah, donors, and more. I find the audiences especially appreciative at Utah, and, given their knowledge of Shakespeare plays, they add so much to every production. 
Having directed over such a span of time, I've witnessed the remarkable growth in size and quality at the Festival. I was lucky enough to direct one of the first three shows in the Randall Theatre and cannot wait to direct in the Engelstad Theatre. We will miss the founding visionary and great good heart of the Festival this season—Fred Adams, but I know Fred's spirit will be present as we bring the Festival back to life again.
The Festival: Besides theatre business, what is the one thing you plan on doing while in Cedar City?
**Thompson:**I like to hike, so I plan to take advantage of the remarkable outdoors around Cedar City. If I have the time, my wife wants to take me to the Grand Canyon which I have never seen.
The Festival: Is there anything else you would like to add?
Thompson: All of us have experienced something similar to the journey of Pericles and his family in 2020. Fate threw us a wicked curve ball in the coronavirus. Death, destruction, hardship, and separation afflicted the world. As Periclesreminds us, faith, love, and and endurance will lead us through this hardship to a brighter future.