Recognizing Our Volunteers: Maridon Nielsen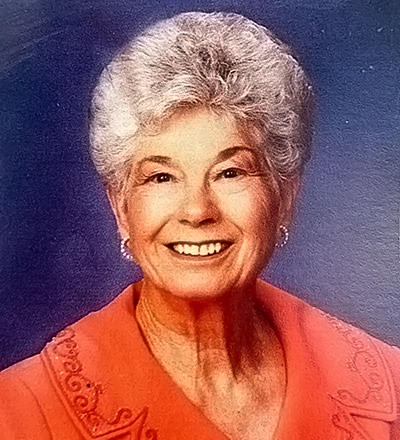 By Liz Armstrong
Yes, the actors and other artists are extremely important to the Utah Shakespeare Festival's productions, and the plays would not happen without them. But behind-the-scenes are many volunteers that (without recognition), quietly and faithfully do their job, year after year. 
One of these volunteers is Cedar City native Maridon Nielsen, who has been volunteering as an usher for thirty-one years. 
Nielsen's good friend worked at the box office, and so Nielsen decided to get involved. "I like literature, and I wanted to learn more about Shakespeare, and this was a good chance to do that," Nielsen said. 
The usher continues to volunteer because she likes to be involved and enjoys the opportunity it gives her to meet and interact with new people. "All kinds of people from different parts of the country [come to the shows], and they're fun to talk to," Nielsen said. "There's been some special people in my life that come to the shows that I haven't seen in a long time."
She also enjoys patrons that bring tours to the shows every year, as well as those from television stations that come to critique the shows.
Nielsen has attended countless shows, but her favorite was the 2006 production of Hamlet, starring Brian Vaughn. "I really like the professional actors, their acting is outstanding. I enjoy the professional atmosphere, costumes, and [set design] very much." 
Nielsen also said that she greatly enjoyed working with the Festival founder, the late Fred C. Adams, as he was a great friend of hers. 
"It's very nice to see how well people are treated at the Festival when they come in, and I think they're very appreciative of that," Nielsen said. 
Nielsen is one of these ushers that makes the experience special for patrons, and the time she dedicates to the Festival is simply invaluable. 
Other longtime Festival volunteers include Jeanie and Roland Squire, who have been the area representatives for forty years now. Their four sons, Chandler, Landon, Shane, and Trevor are also now area representatives with their wives.
Marty Larkin and Sheila Johnson are two other usher supervisors who have been volunteering for over thirty years. 
Without these volunteers, as well as many others, the Festival simply would not function. We thank you from the bottom of our hearts for all your hard work and dedication!